Meal Plans
Students can receive a 5% discount on food and beverage purchases at the Overlook Café and Bakery Hill by adding a Meal Plan to their Surge Card each semester.
Meal Plans come in three levels:
Students can purchase a Meal Plan using Self-Service (Log in to MyCState; then select Self-Service > Student Finance > select dropdown for "Meal Plans").
The amount selected will be billed and deducted from the student's Financial Aid when applicable, and if funds are available.
The daily maximum purchase amount is $30.

If Meal Plan funds are not used before the end of the semester, the funds are forfeited.
Meal Plan purchases for the 2023 Fall Semester are refundable through August 27, 2023.
Overlook Café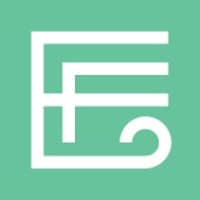 The Overlook Café is operated by Elegant Fare.
Elegant Fare is a catering company with a 40-year history of providing "best-in-class food service excellence" for numerous clients in the Greater Cincinnati area.
The Overlook Café offers a variety of hot and cold lunch items, soups, salads, drinks, and snacks.
Hours and Location:
Monday – Thursday: 11am – 6pm
Friday: 11am – 2pm (When classes are in session)
ATLC First Floor
(513) 569-1466
Bakery Hill
Bakery Hill is the Midwest Culinary Institute's retail bakery, located on the second floor of the Advanced Technology & Learning Center (ATLC) at Cincinnati State's Clifton campus.

A wide selection of freshly-made baked goods, a full-service coffee shop, and café luncheon choices are all available. Guests can enjoy their purchases at a nearby tables, or order food to go.
Bakery Hill also accepts orders for breakfast pastries, cookies, brownies, and cupcakes. They accept cash, Surge card, and credit cards for payment.
For Bakery Hill in-person retail options see: BH Retail Menu
For Bakery Hill pick-up catering see: BH Catering Menu
Hours and Location:
Monday – Friday: 7:30am – 11:30am (When classes are in session)
ATLC Second Floor
(513) 569-5813
Vending Machines
Vending machines that accept cash and credit cards are located throughout Cincinnati State.
On Clifton Campus, more than 45 vending machines are located in the Main Building, Health Professions Building, and the Advanced Technology & Learning Center.
The Harrison Campus (Cincinnati West) and the Workforce Development Center (Evendale) also have vending machines.
The Summit Restaurant
The Summit Restaurant at the Midwest Culinary Institute at Cincinnati State is open for special event requests. Call (513) 569-5813 for more information.
Catering
Cincinnati State offers catering services for on-campus events.
Elegant Fare is Cincinnati State's preferred caterer. More information will be available soon to place your catering orders. Please check back here or call (513) 569-5813 for more information. You can also view their website to see Elegant Fare's extensive catering offerings.