William L. Mallory Early Learning Center
Established in 1987, we provide outstanding childcare on campus in partnership with Learning Grove.
The William L. Mallory Center recognizes a principle of great important to former Ohio State Senator William L. Mallory: to ensure success for college students who are also parents, these students need assurance of quality care for their children while they pursue their educational goals.
In partnership with Learning Grove, the Mallory Center supports ages infant (6 weeks old) through preschool (5 years old). Priority is given to students and staff of the College, though community members are welcome to apply.
Learning Grove develops and supports innovative quality learning experiences that empower children, youth, and families across diverse communities. Our philosophy and curriculum center on the developmental constructivist theory: children learn through play and make sense of the world through being actively engaged in the learning process. The constructivist framework helps children acquire age-appropriate concepts and critical thinking skills, equipping them for lifelong success.
Hours
Monday – Friday 7:30 a.m, – 5:00 p.m.
Open year-round, following the College's closure schedule.
Licensing and Accreditation
The Center is licensed by the Department of Job and Family Services. Our commitment to quality care is shown through voluntary participation in Ohio's Step up to Quality system (SUTQ) and the National Association for the Education of Young Children (NAYC).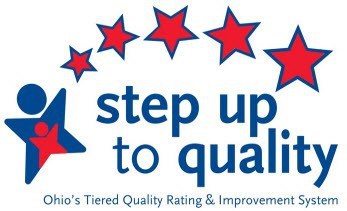 Contact
Neferteri Gaskin, Director | Julia VanAusdall, Asst. Director
(513) 569-1504
MalloryELC@cincinnatistate.edu
Apply
Ready to apply? Email your completed application to MalloryELC@cincinnatistate.edu. Once your application is received, you will be contacted with next steps.