Cincinnati State Clifton Campus welcomes Wilmington College Cincinnati
January 24, 2020
Cincinnati State's Clifton Campus is the new home of Wilmington College Cincinnati.
President Monica Posey said the College is happy to welcome the Wilmington team to their office in Room 181 of the Main Building.
Dr. Posey said, "Cincinnati State and Wilmington College have been great transfer partners for over 15 years. Locating the Wilmington College Cincinnati office in unused space in the Main Building provides a convenient option for students, and rental revenue for Cincinnati State."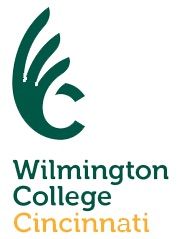 Provost Robbin Hoopes said, "Wilmington College's presence on Clifton Campus is part of Cincinnati State's overall plan to provide access to a variety of 4-year college and university partners on our campus."
"However, Wilmington College and Cincinnati State remain independent educational institutions," Provost Hoopes added.
Wilmington College Cincinnati has served adult and non-traditional students for more than 30 years, and has over 2100 graduates.
 
More than 400 Cincinnati State graduates have earned Wilmington bachelor's degrees in accounting, business administration, strategic organizational leadership, education studies, or multimedia studies.
 
Prior to moving to Cincinnati State, Wilmington's Cincinnati Office was located in Blue Ash.
"We are happy to have our operations on Cincinnati State's campus," said Sharron Colon, Wilmington's Associate Director for External Programs. "We greatly appreciate the excitement and support we have received from everyone at Cincinnati State."
From Tuesday, Jan. 28, 2020, through Friday, Jan. 31, 2020, Wilmington College Cincinnati is hosting an Open House in their office, Main 181.
Office hours are Monday through Thursday from 9:30 a.m. to 6 p.m., and Friday from 9:30 a.m. to 4 p.m. The office phone number is (513) 569-4580.
 
Open house visitors can check out the space (see photo below), and grab a light snack and some Wilmington College swag.
Wilmington staff and faculty members with offices in Main 181 are:
Sylvia Stevens, Vice President for External Programs
Will Bradley, Academic Advising and Financial Aid Director
Sheila Corcoran, Academic Records Specialist
Charlie Dick, Associate Professor of Accounting
Bernie Matt, Professor of Religion and Philosophy and English
Brian Snowden, Assistant Professor of Business Administration
Sharron Colon will continue to be based in the Cincinnati State Transfer Center (ATLC 221) with the same office hours as the WC Cincinnati main office: Monday-Thursday, 9:30 a.m.-6 p.m. and Friday, 9:30 a.m.-4 p.m.
Cincinnati State students interested in continuing their education at Wilmington should talk to Sharron in the Transfer Center.
Wilmington College also is using several dedicated classrooms on the third floor of the Main Building from 5 to 10 p.m. Monday-Friday and on Saturday mornings.