Cincinnati State hosted "America's Test Kitchen" celebrity chefs
November 25, 2019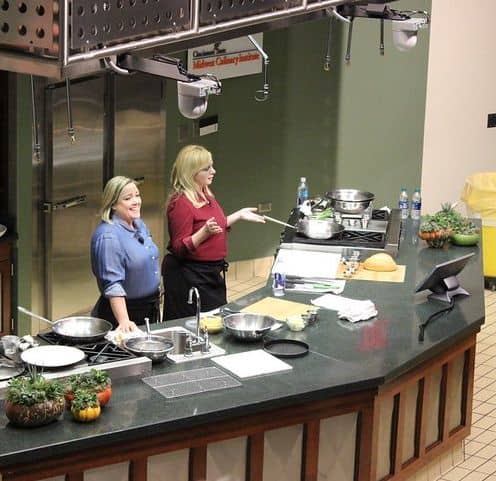 Cincinnati State's Midwest Culinary Institute welcomed over 400 guests on Nov. 21, 2019, to attend two cooking demonstrations led by Chef Julia Collin Davison (on left in photo) and Chef Bridget Lancaster, co-hosts of the popular PBS cooking show "America's Test Kitchen."
The nationally-renowned chefs and cookbook authors were assisted by MCI chefs and students during lunchtime and evening presentations in the Culinary Demonstration Kitchen on Clifton Campus.
The visit from the "America's Test Kitchen" chefs was a fundraiser for local PBS station WCET.
The presentations were recorded as part of the 20th anniversary of "American's Test Kitchen," which is described as "the most successful cooking show on TV."
MCI Executive Chef Jason Lafferty, who is also an Associate Dean for the Business Division, said Cincinnati State was selected to host the local events because of the College's "top-notch facilities."
"Chefs Bridget and Julia praised our students, staff, and facilities during and after their presentations, which was an honor for us," Chef Lafferty said.
Hope Reed, a publicist for the TV show co-hosts, said: "We have been to facilities and television sets across the country, and this was the most professional event we have been a part of because of Cincinnati State's facility, staff, and students, providing support to CET."
President Monica Posey welcomed campus guests to the Nov. 21 events and gave a brief introduction to the College.
Chef Lafferty thanked College faculty and staff members who contributed to event success:
Faculty members Candice Jones and Paula Kirch Smith assisted with event logistics and volunteer coordination, as well as helping with food preparation.
 
Chefs Billy Mincey, Michael VanFleet, and Betsy Lasorella created and supported the lunch and dinner offerings.
 
Recently-retired faculty member Chef Jeff Sheldon returned to supervise volunteers and support meal preparation.
 
Cincinnati State Events Manager Sarah Gorman and her staff provided great set-up and customer service.
 
Greenhouse Manager Kelly Wanstrath and the Cincinnati State Greenhouse staff assembled over 100 beautiful gourdulents as part of event decor. Chef Lafferty noted that guests "happily purchased the gourdulents since Chefs Julia and Bridget mentioned them during their segments."
 
Faculty member Chef Grace Yek kept the public informed about the day's events by sharing social media photos and comments.
(Photos by Amy Wagner and Grace Yek)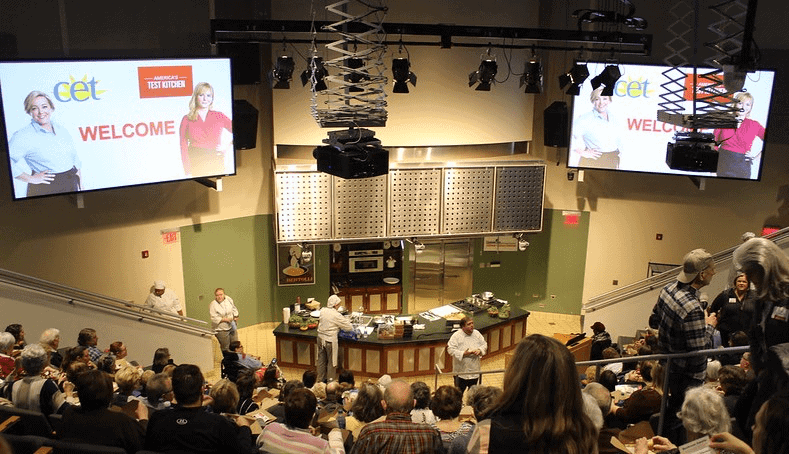 Pre-show preparations in the Culinary Demonstration Kitchen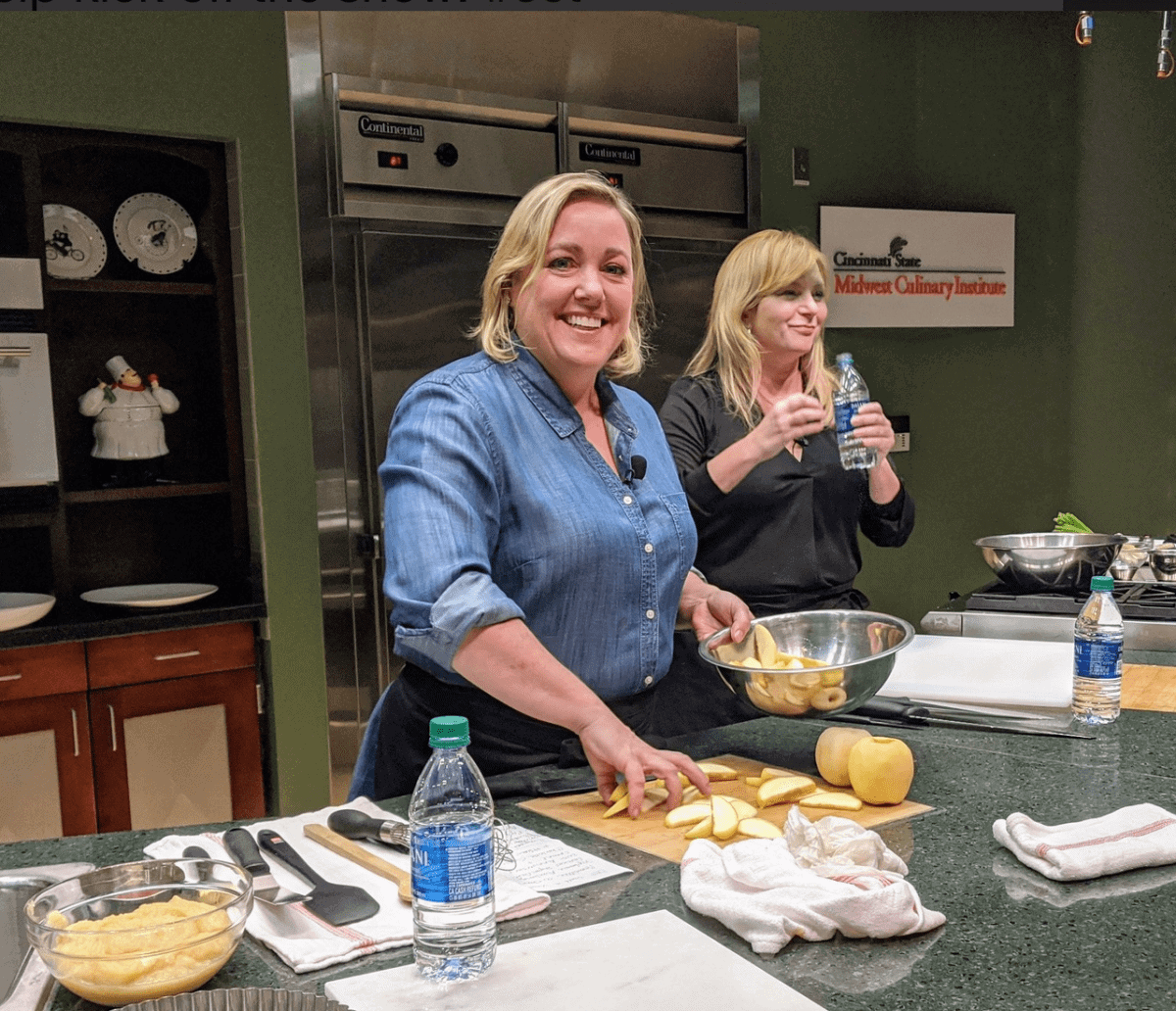 Chefs Julia and Bridget prepared for their demonstration