Cincinnati State is in the news for Cyber-Security expertise
November 28, 2018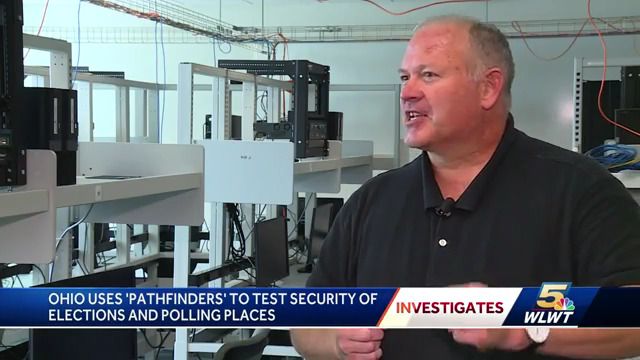 Paul Weingartner explains his work as an election security "pathfinder." (Image from WLWT.com)
Paul Weingartner, Program Chair for Computer Network Engineering Technology and the Cyber-Security Major, served as a security "pathfinder" for the State of Ohio during the past several months.
In his "pathfinder" role, Paul helped several Ohio counties evaluate the security of their voting systems prior to the midterm elections.
Paul was interviewed about his work by WLWT (Channel 5) TV and by WCPN, an NPR radio station in Cleveland.
You can watch/hear Paul's comments (and learn about issues involved in voting system security) by clicking the links above.