Cincinnati State opens Math Center to assist students
February 1, 2019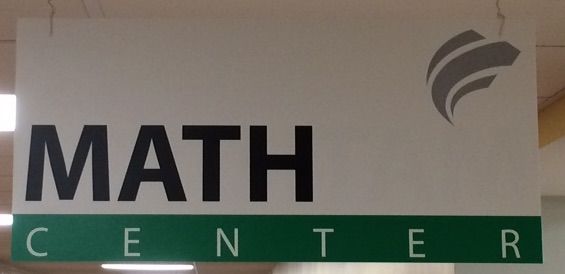 A Math Center is now open on Cincinnati State's Clifton Campus, and is ready to assist students seeking help with their math-based classes.
The Math Center is in Main Building Room 228B. Hours are:
Monday-Thursday: 9 a.m. – 8 p.m.
Friday: 10 a.m. – 3 p.m.
Saturday: 10 a.m. – 2 p.m.
The Math Center is staffed by credentialed adjunct instructors and full-time faculty volunteers who teach math and/or science classes.
Currently, all Math Center assistance is provided on a "walk-in" basis and appointments are not needed. In the future, the Math Center may make it possible to schedule individual sessions.
Students who wish to work with peer (student) tutors may still make appointments for peer tutoring sessions that are held in the Tutoring Center (Main 261 on Clifton Campus).
The Math Center is managed by Debbie Greenlee, with advisory support from Math Department Co-Chairs Michael House and Stephanie Stafford.