Cincinnati State receives Student & Teacher of the Year honors from ELL Foundation
February 28, 2020
The English Language Learning Foundation honored Cincinnati State student Ndieme Ngom as "Student of the Year" and faculty member Larry Feist as "Educator of the Year" at the organization's Annual Recognition Breakfast on Feb. 20, 2020.
In addition, Ndieme and six other Cincinnati State students received scholarships of $500 to $1,000 from the Foundation. Scholarship recipients include Shaymaa Alhadad, Bouchra Belcadi, Youssef Bellafkih, Sharon Chinhando, Aya Hill, and Amal Masto. (See photo below.)
Ndieme is majoring in Early Childhood Education and expects to graduate in December 2020. She is the Vice President of Student Government, and a member of Phi Theta Kappa Academic Honor Society.
 
Professor Feist, the program chair for Electro-Mechanical Engineering Technology, was recognized for implementing events that bring English Learners to Cincinnati State, such as ESL Engineering Days, as well as outreach activities at area schools. Larry is an active participant in Hispanic Chamber of Commerce events and in other organizations that assist English Learners.
The ELL Foundation was founded in 2006. The non-profit group focuses on helping English Learning students (whose native language or home language is not English) in the Cincinnati and Northern Kentucky area to become successful in their academic lives, while fostering their cultural identities.
Cincinnati State Professor Rosa Maria Moreno, the Vice President of the ELL Foundation Board of Directors, said more than 30 scholarships were awarded this year to students representing 18 countries, who are currently attending 15 Cincinnati-area high schools and higher education institutions.
Cincinnati State faculty member Maggie Oliveira also serves as a member of the ELL Foundation Board.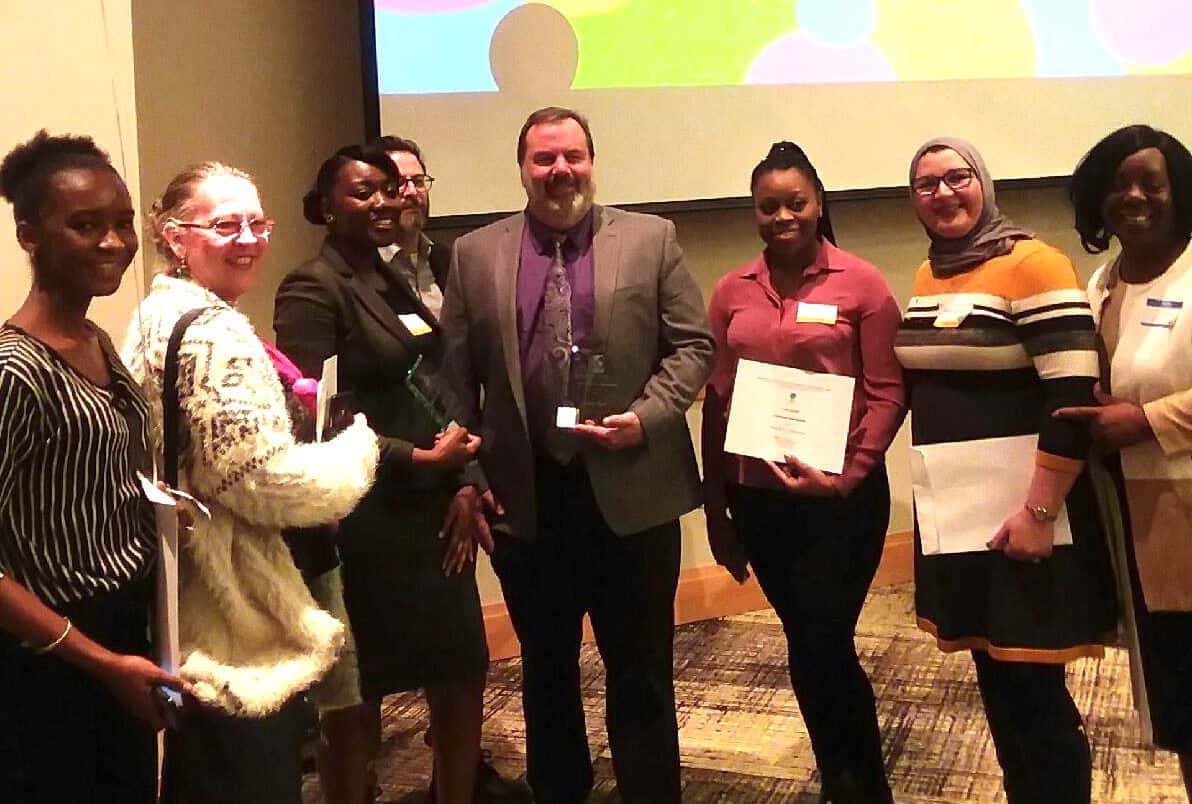 Cincinnati State students, faculty, and staff members celebrated at the ELL Foundation event.
President Monica Posey joined guests at the ELL Foundation Breakfast, including YMCA President Jorge Perez (left) and Alfonso Cornejo, President of the Hispanic Chamber of Commerce of Cincinnati (right).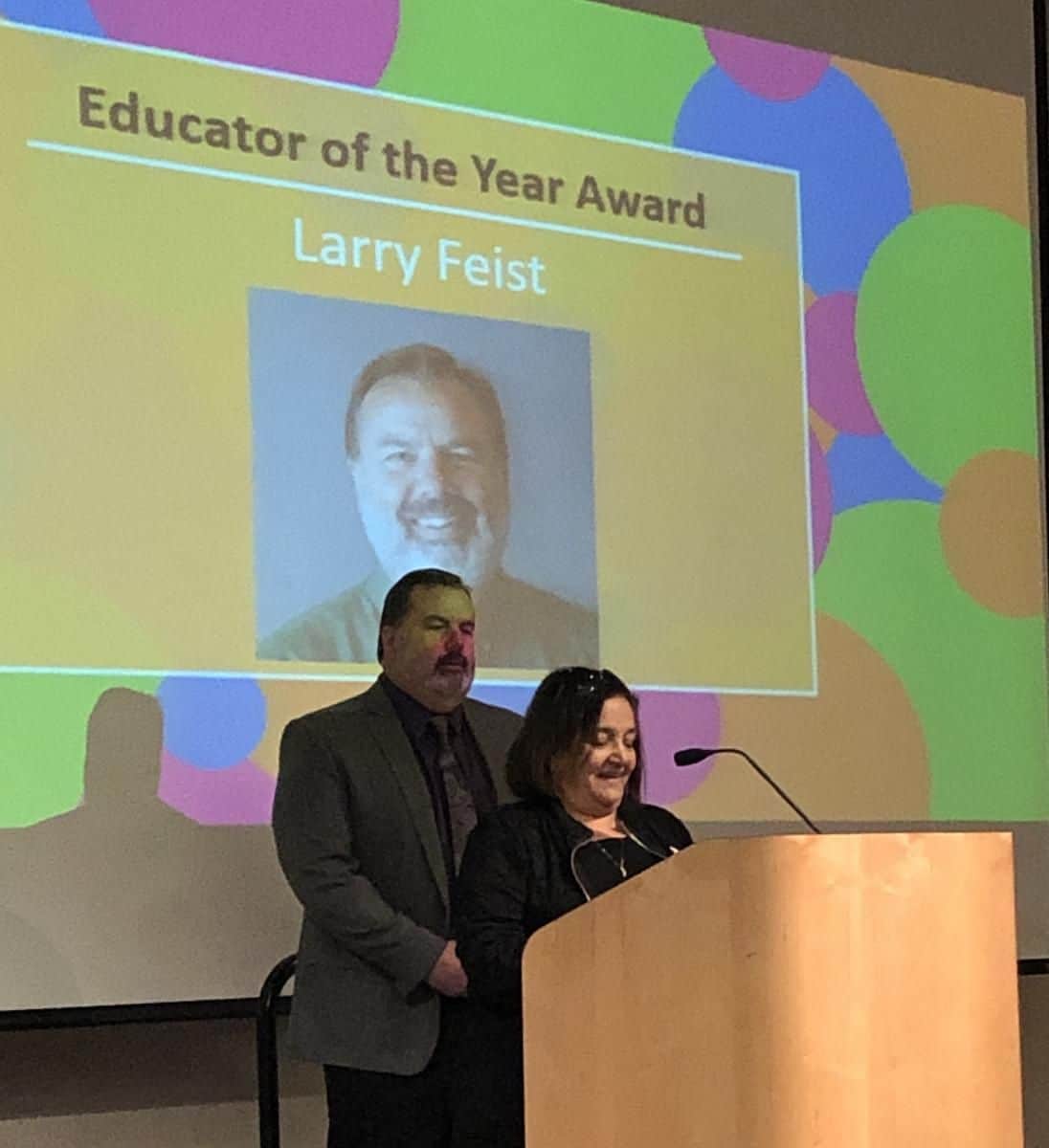 Rosa Maria Moreno presented the Educator of the Year award to Larry Feist.
(Photos provided by Elliott Ruther and Rosa Maria Moreno)