Cincinnati State welcomed Chef Lidia Bastianich
April 25, 2022
Cincinnati State's Midwest Culinary Institute welcomed over 150 guests on April 22, 2022, to a live cooking demonstration led by Chef Lidia Bastianich, host of the popular PBS cooking show "Lidia's Kitchen."
The visit from the Chef Lidia was a fundraiser for local PBS station WCET.
Chef Lidia is an Emmy award-winning public television host, a successful restaurateur, and a best-selling cookbook author. Her newest book is titled A Pot, A Pan, and a Bowl.

During the culinary demonstration Chef Lidia prepared chicken cacciatore and polenta, while providing culinary tips and sharing her personal story, including her family's journey from Italy to the U.S.

All guests at the event received a special take-home dessert prepared by Kate's Catering (the current provider of food services on Clifton Campus) using Chef Lidia's recipes.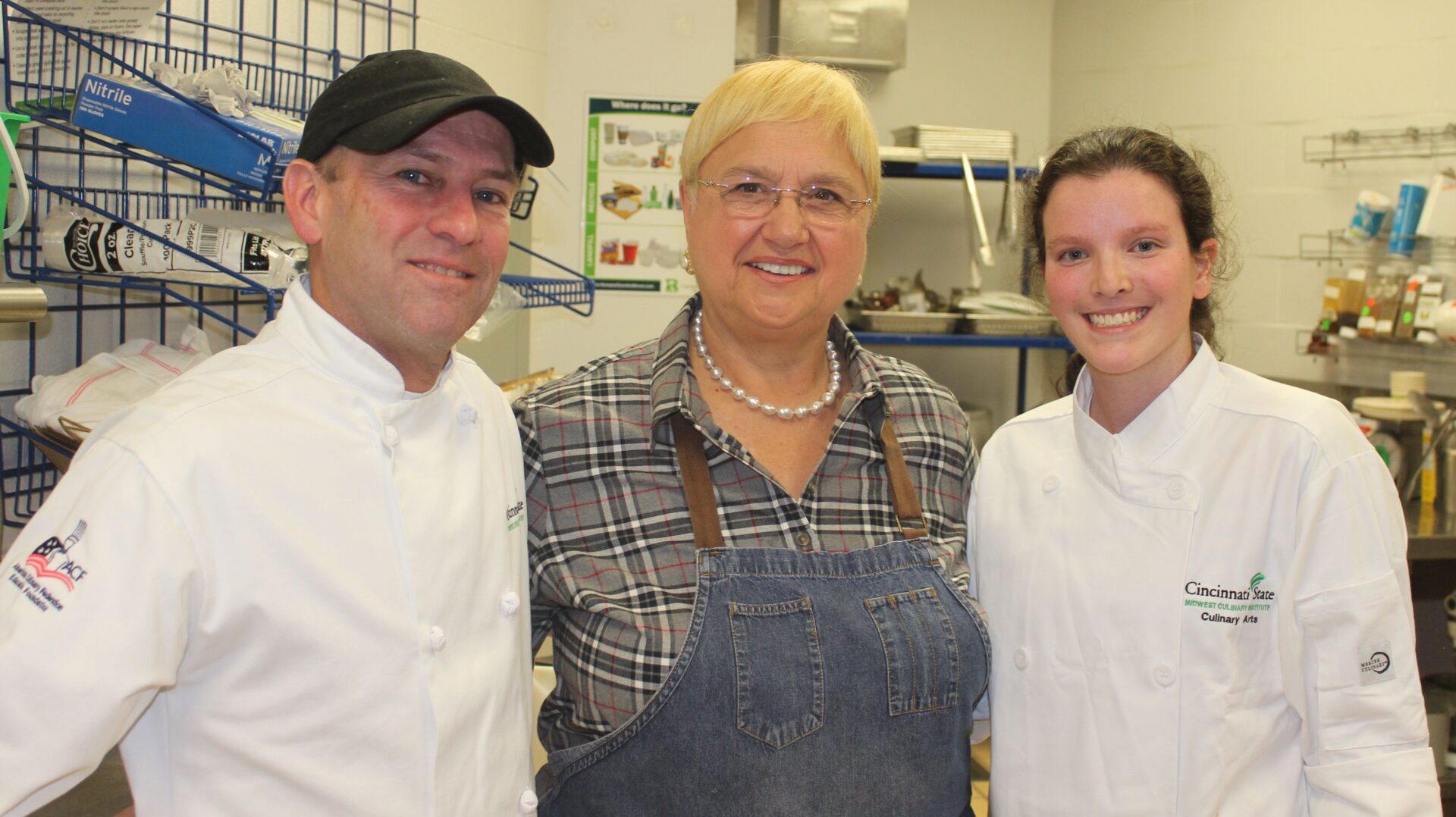 President Monica Posey welcomed campus visitors and gave a brief introduction to the College.
(Photos provided by Yvonne Baker and Jackie Norton)