Civil Engineering students received award from professional organization
April 19, 2019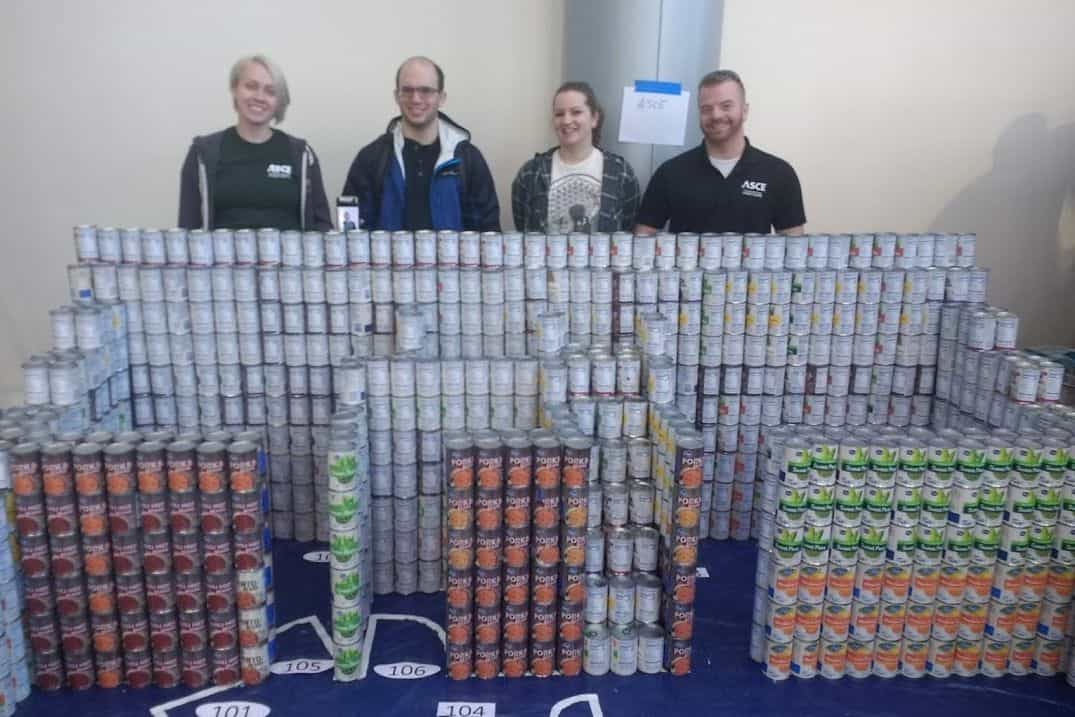 Cincinnati State's American Society of Civil Engineers (ASCE) Student Chapter received an Honorable Mention Letter from the ASCE professional organization in recognition of the student group's 2018 activities.
Chapter advisor and Civil Engineering Technologies Program Chair Carol Morman said the Cincinnati State Student Chapter was rated in the top third of all ASCE student chapters in the US in terms of activities and experiences provided to members and the community. 
Carol said the Cincinnati State Student Chapter is one of just a few located in a community college, rather than with a Civil Engineering program at a four-year university.
Recognition is based on an annual report submitted to ASCE, and each chapter is evaluated using the same rating system.
Carol said Cincinnati State's ASCE Student Chapter has received this honor several times.
A recent chapter activity was participating in the 22nd Annual Canstruction Cincinnati event on Mar. 26, 2019, by building a structure called "The Canstruction House: the house that feeds" (photos above and below).
ASCE student members including Brennan Tryling, Daniel Congleton, Cara Morman, Alex Smith, and Jamie Morman, along with industry partner and Professional Engineer Steve Korte from The Kleingers Group, created the structure using 1750 cans of food.
The Cincinnati State structure was a 3-dimensional representation of a blueprint drawing, using ¼ scale in the horizontal and 1/3 scale in the vertical, to suggest a building "coming alive" from a drawing.
Financial help was provided by The Kleingers Group and Prus Construction.
Carol said this was the tenth year that Cincinnati State's ASCE Student Chapter participated in the Canstruction event. After the competition and display of projects, all food is donated to the Freestore Foodbank.
Through Canstruction each year, thousands of hungry people are fed, the public gains greater awareness of issues surrounding hunger, and members of the local design and construction industry–including students–give back to the community.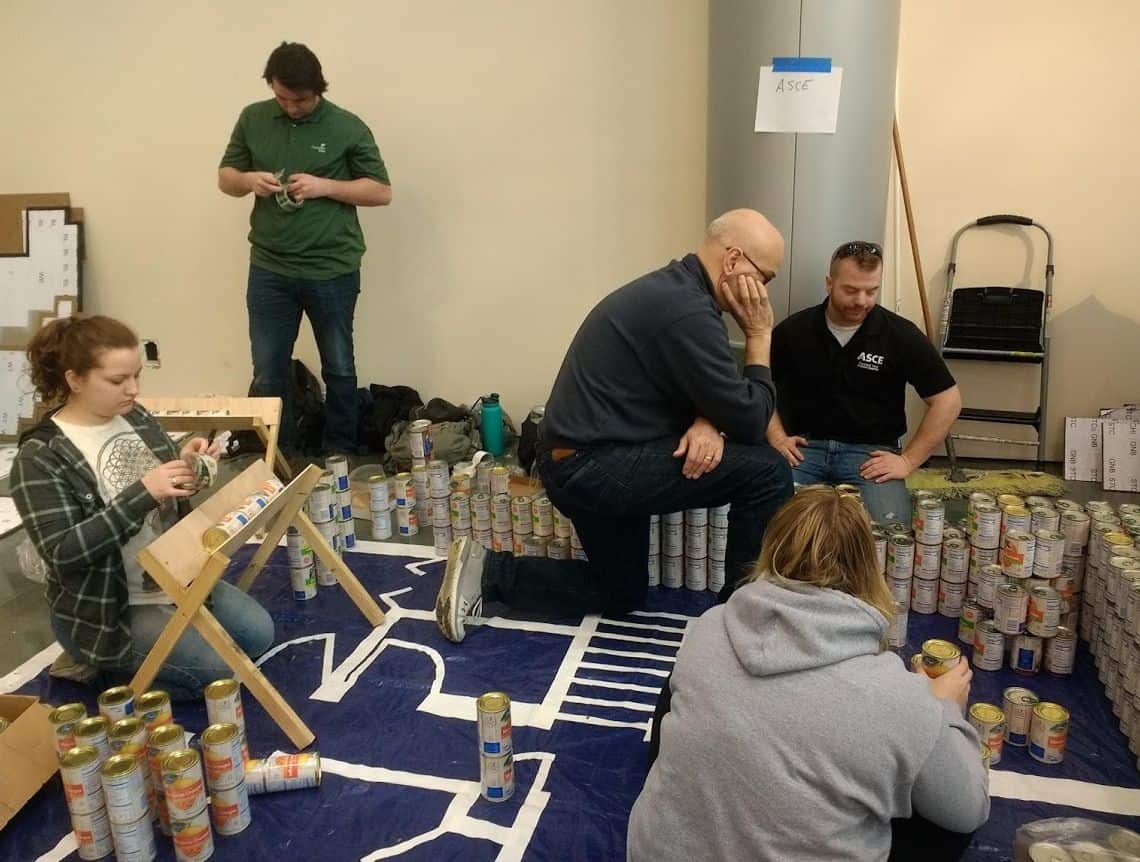 Building the structure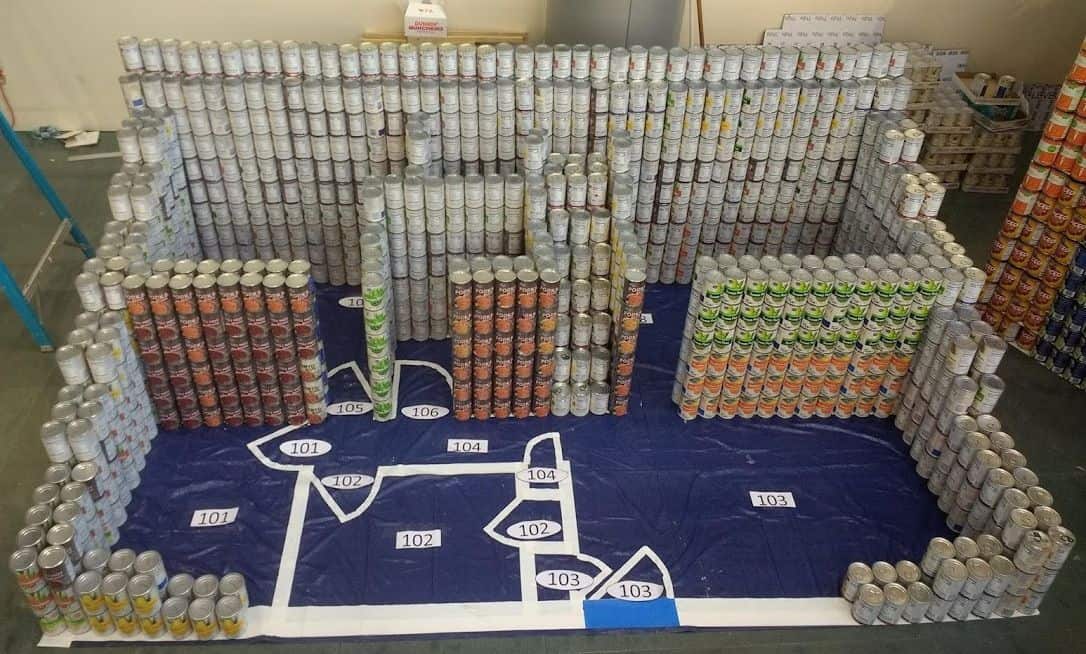 The completed structure