Co-op students in social services were on-the-job during pandemic
May 13, 2020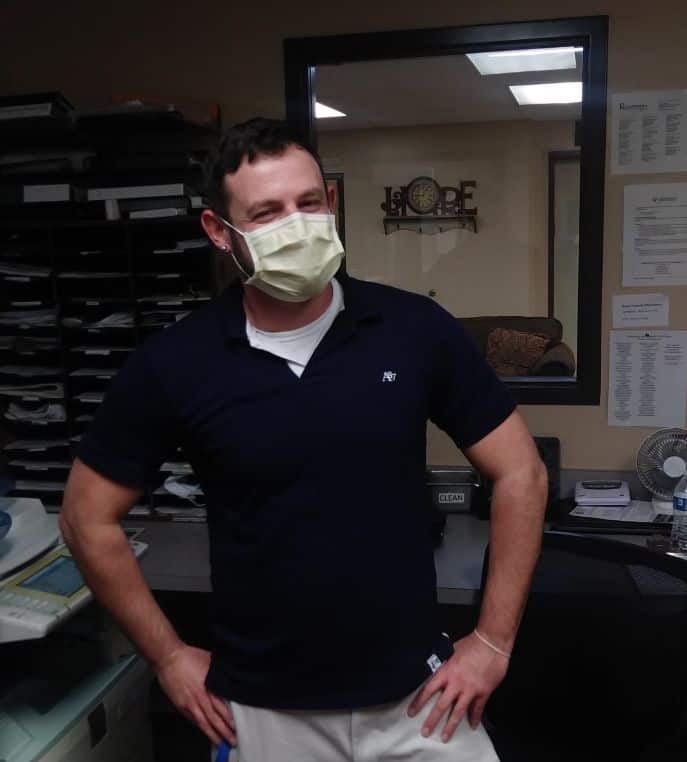 Cincinnati State Associate of Arts students Harrison Perin (above) and De'Lena Evans (below) changed their coursework to virtual mode in Spring Semester, but both continued to provide essential in-person work at their co-op positions in the community.
Harrison, a second-year Honors student, served as a Therapeutic Specialist at Transitions Grateful Life Center in Northern Kentucky, working with adults in all stages of recovery.
 
Harrison helped to monitor behavior in the residential facility, assisted with groups, and provided general support to those working on substance abuse recovery.
 

De'Lena, a first-year student with a social work focus, was a Residential Assistant at Shelterhouse Cincinnati, the largest provider of homeless residential services for men and women in Cincinnati.
 
De'Lena was responsible for providing structure, documenting incidents, and keeping the shelter clean and safe for residents.
Co-op Coordinator Jayne Dressing said both students admitted that challenges were great and tensions were high during the semester, as worry over COVID-19 affected the residents at their facilities.
Jayne noted that both Transitions and Shelterhouse have been long-time partners with Cincinnati State, providing entry-level co-op and internship opportunities for students interested in career paths in social services. 
(Photos provided by Jayne Dressing)