College welcomes Interim Police Chief Edward Greene
September 4, 2019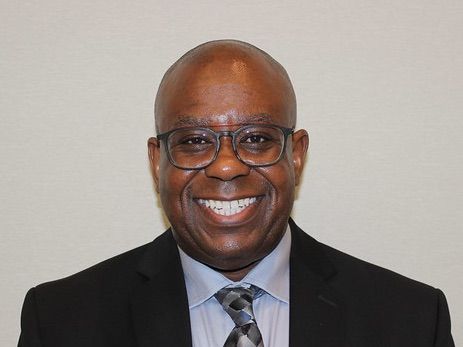 Effective Sep. 3, 2019, the Interim Chief of Police and Director of Public Safety for Cincinnati State is Edward Greene (above).
Vice President of Administration Lawra Baumann said the College has contracted with Chief Greene to serve for six months. A search for a permanent Chief of Police is expected to begin early in 2020.
Chief Greene brings to the College over 13 years of experience in law enforcement, most recently as Police Sergeant at Wilberforce University, where he supervised and scheduled other police officers, and assisted the chief of police in handling campus public safety matters.
Previously Chief Greene served as a Police Sergeant at Central State University. From 1993 to 2005 he served as a police officer and sergeant for the City of Cincinnati Police.
Chief Greene also has experience working as a Paralegal in a Cincinnati law firm.
Chief Green holds bachelor's degrees from the University of Cincinnati in Criminal Justice and Paralegal Studies and is pursuing a master's degree in Criminal Justice from UC.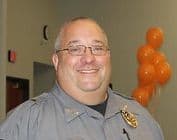 VP Baumann also announced that effective Aug. 26, 2019, Todd Halusek (photo at right), a member of the Campus Police force for 10 years, has been promoted to Lieutenant (a non-bargaining administrative position).
Todd fills the vacancy left by Dan Reid, who left the College in December 2018 to become Chief of Police for the Village of Cleves.
Todd's previous work in the Public Safety Department has been primarily on the third shift; however, he has also served as a trainer for Active Shooter Response and other emergency and crime prevention situations.
Prior to joining the College Police Department, Todd served as a police officer for the City of Forest Park, and as a Hamilton County deputy sheriff.
Todd earned a degree in Criminal Justice from Eastern Gateway Community College, and has completed college courses in Law Enforcement at several area universities, including Northern Kentucky, the University of Cincinnati, and Ohio State.