Condolences to the family of Chef Jean-Robert de Cavel
January 3, 2023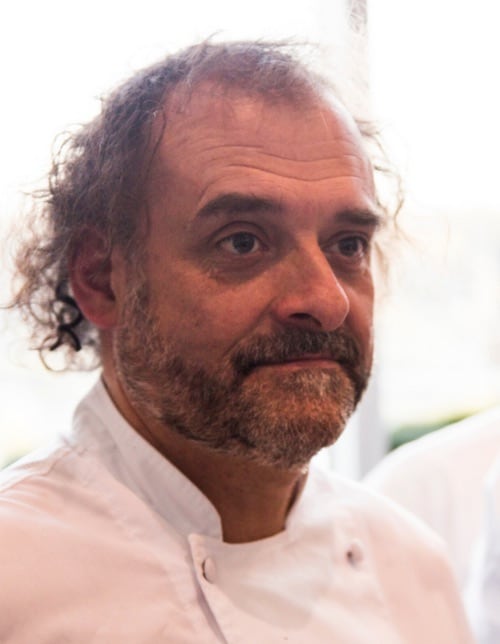 Chef Jean-Robert de Cavel, a towering figure in Cincinnati's culinary community and a long-time supporter of the Midwest Culinary Institute at Cincinnati State, died December 23, 2022.
Cincinnati State President Monica Posey said, "It is with sadness, affection, and admiration we mourn the passing of Chef Jean-Robert de Cavel. To us, he was 'Chef,' a true friend to Cincinnati State's Midwest Culinary Institute, who in his professional and personal life inspired us all through his culinary artistry, entrepreneurial flair, magnetism, bravery, and resilience."
Chef Betsy LaSorella, Chair of the Cincinnati State Culinary and Pastry associate degree programs, said, "Chef Jean-Robert was a friend and mentor to many Cincinnati State culinary students and faculty members, and a great supporter of our programs. He hired many of our students, and he inspired them, too."
Chef Meg Galvin, a Culinary program faculty member, said, "Jean-Robert's life had an impact on the entire culinary community in Cincinnati. He was an amazing mentor to all."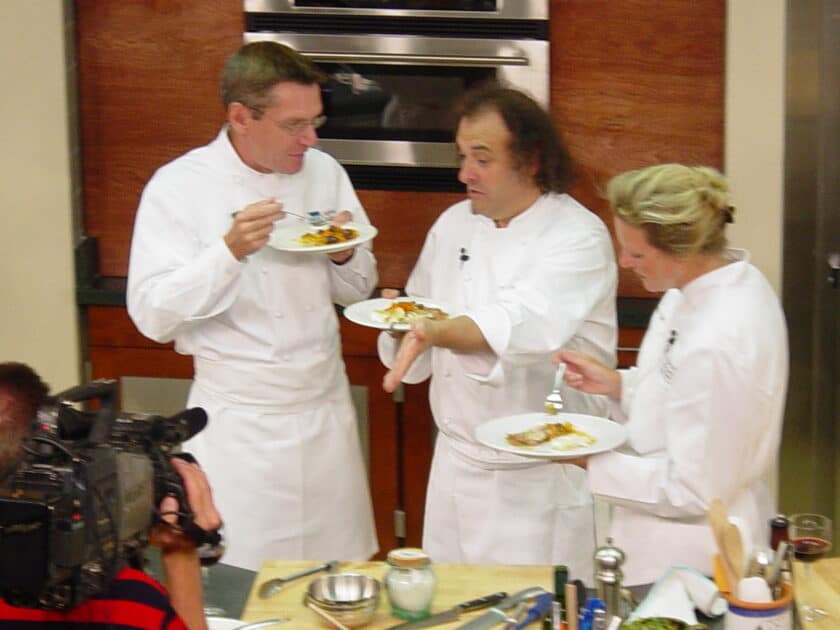 Chef Jean-Robert was a regular participant in Cincinnati State's "One Night, Twelve Kitchens" events and numerous other culinary activities at the College. In 2009 he was named Chef-in-Residence at the Midwest Culinary Institute.
De Cavel came to Cincinnati in 1993 to work at The Maisonette, the city's only Mobil 5-star-rated restaurant. He went on to open several restaurants, including Jean-Robert at Pigall's, Jean-Robert's Table, Le Bar a Boeuf, French Crust Café and Bistro, JeanRo Bistro, Pho Paris, Greenup Café, and Lavomatic Café.
Cincinnati Enquirer food writer Keith Pandolfi observed, "In the 30 years he spent in Greater Cincinnati, de Cavel remained a constant, not just to the customers who flocked to his restaurants, but to a generation of chefs who worked for him, admiring him, perhaps, for his knowledge of the standards of classical French cuisine and his ability to have fun with it."
De Cavel had battled cancer since 2018, but never stopped working. He was preparing food at Le Bar a Boeuf the day before his death.
A memorial Mass for Chef Jean-Robert will be held at Cathedral Basilica of St. Peter in Chains, 325 West 8th Street, on Jan. 16, 2023, at 9:30 a.m. Those who attend are asked to wear the chef's favorite color, blue.
Memorial donations can be made to the de Cavel Family SIDS Foundation, which has held its annual "Eat/Play/Give" fundraising event at Cincinnati State for many years. The 2023 event is scheduled for Mar. 5, 2023.
(Information and photos from Cincinnati State Archives, Cincinnati Enquirer, and Cincinnati Business Courier)