Culinary student is best in Ohio in recipe contest
April 6, 2022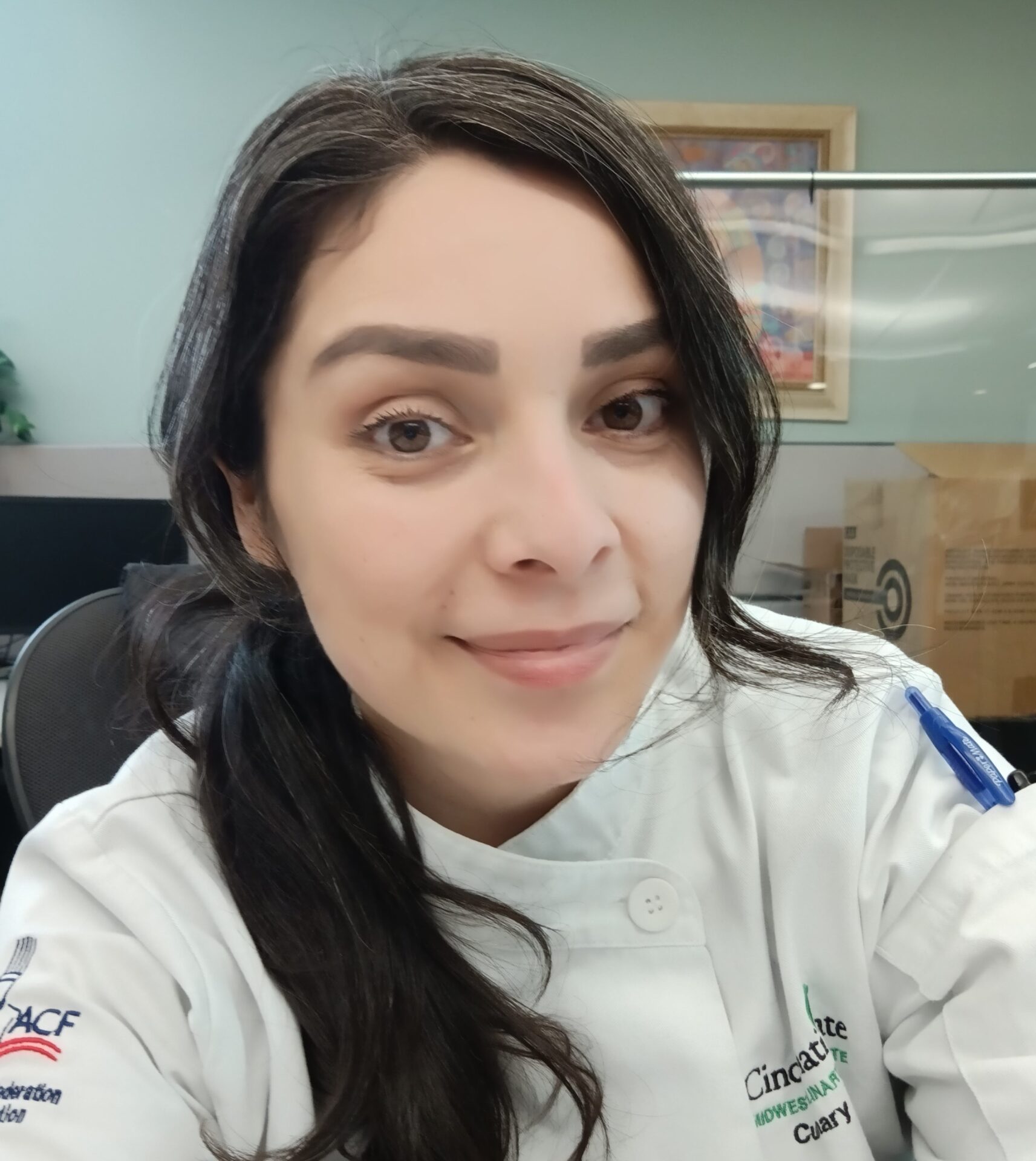 Culinary student Andrea Lazos is the state of Ohio winner of the National and State Veal Collegiate Competition sponsored by the State Beef Councils and Veal: Discover Delicious (veal.org).
Andrea's recipe for Ginger Veal Wontons with Tamarind Sauce won a $500 prize at the state level and moved on to the national competition, with the opportunity to win a $1,500 scholarship and other prizes.
Andrea said, "Participating in the Veal Collegiate Competition was a fun experience that allowed me to be creative."
"The team of Chefs at Cincinnati State is awesome," Andrea said. "I know I wouldn't have participated if I didn't have them to support me."
Contest recipes had to fit the theme "Shareable Appetizers and Small Plates."
The recipes developed also had to be able to be recreated by a consumer using ingredients that are commonly available.
The cost of ingredients was limited to $9 per item created, and (obviously) had to include veal.