Faculty assisted at Healthcare Careers Camp for high school students
September 9, 2019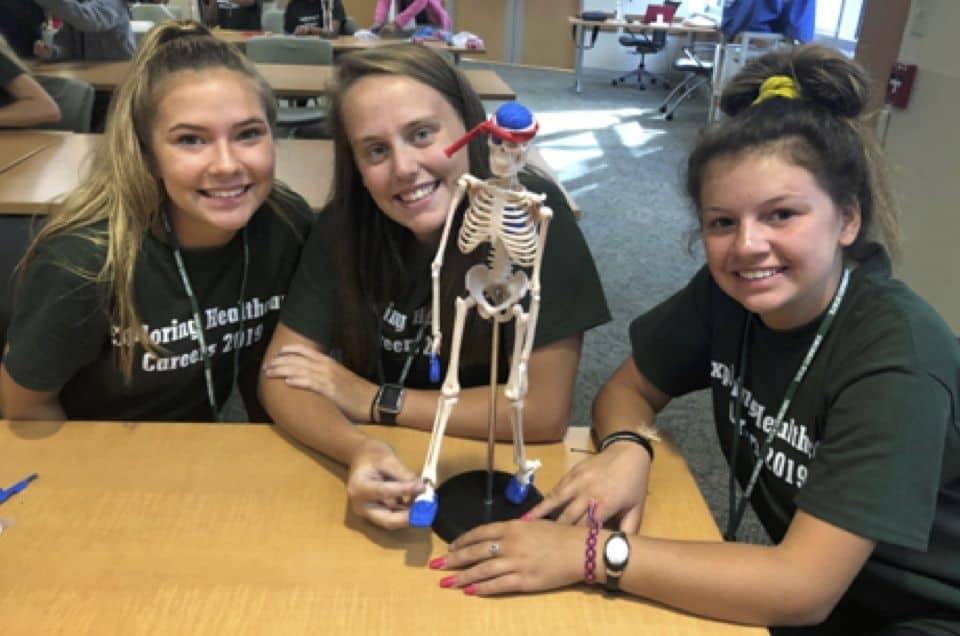 Cincinnati State faculty members served as instructors during the annual "Exploring Healthcare Careers" Summer Camp held Jul. 30 to Aug. 2, 2019, at UC Health – West Chester Hospital.
The camp gives high school students in grades 9-12 an opportunity to learn more about careers in healthcare.
The campers also participated in job shadowing experiences to learn more about departments at the hospital and the healthcare career opportunities in these departments.
The camp program is provided through a partnership of Cincinnati State, Warren County Educational Service Center, and UC Health – West Chester Hospital.
Participating full-time and adjunct faculty members included Mike Chaney, Tina Cisle, Mark Jackson, Candice Jones, Angela Miller, Claudia Miller, LaVon Moore, Mindy Piles, Deb Shumate, Lindsey Stewart, and Tricia Trimble.
To view a 4-minute video with highlights of Summer Camp activities, visit: https://video214.com/play/oU6dltjqLlr7UlM03c7aaA/s/dark.
(Video and photos provided by Lisa Lucas)