Faculty message for students: Finish Strong!
April 29, 2020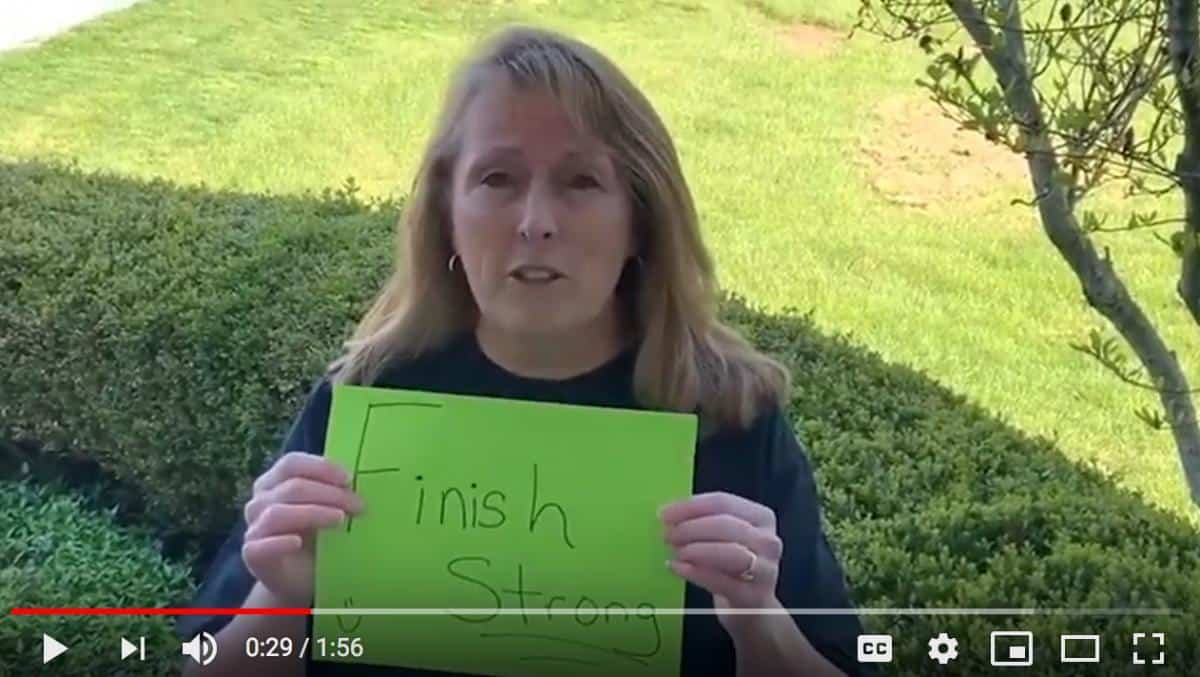 The Cincinnati State Chapter of the American Association of University Professors (AAUP) prepared and shared a video motivational message for students as they entered the final week of Spring Semester.
Click the image above (showing Business Division faculty member Colleen Meyer with her "Finish Strong" sign) to watch the video on YouTube.
The "Finish Strong" video included messages of support and encouragement from numerous faculty members, who recorded their comments late last week.
The AAUP Chapter at Cincinnati State includes about 150 full-time faculty members with responsibilities as professors, program and department chairs, cooperative education coordinators, counselors, academic advisors, librarians, and instructional designers.
Audio/Video Production professor Christian Appleby volunteered to edit the group of faculty statements into an inspiring 2-minute message. Graphic Design professor Jason Caudill prepared opening and closing graphics.
The "Finish Strong" message was shared on the AAUP Chapter website and Facebook page on Apr. 27, 2020, and many others linked to the video from their personal or course sites and social media.
The AAUP Chapter shared with the College Marketing department the original set of video messages that faculty members prepared. The Marketing department made a 1-minute version of the message and posted it to the College's social media accounts.
AAUP Chapter President Pam Ecker said, "We appreciate everyone who took time to be part of making this video during the busy final days of a challenging semester. We hope many of our students see it and enjoy it as they finish their Spring exams and projects."