Goldman Sachs 10,000 Small Businesses program is launched at Cincinnati State
September 9, 2019
On Sep. 9, 2019, Cincinnati Mayor John Cranley (above) joined Cincinnati State President Dr. Monica Posey and other regional leaders to announce the launch of the Goldman Sachs 10,000 Small Businesses program at Cincinnati State.
The program, which is offered at no cost with support from the Goldman Sachs Foundation, provides entrepreneurs greater access to education, capital, and business support services that will drive job creation and economic opportunity.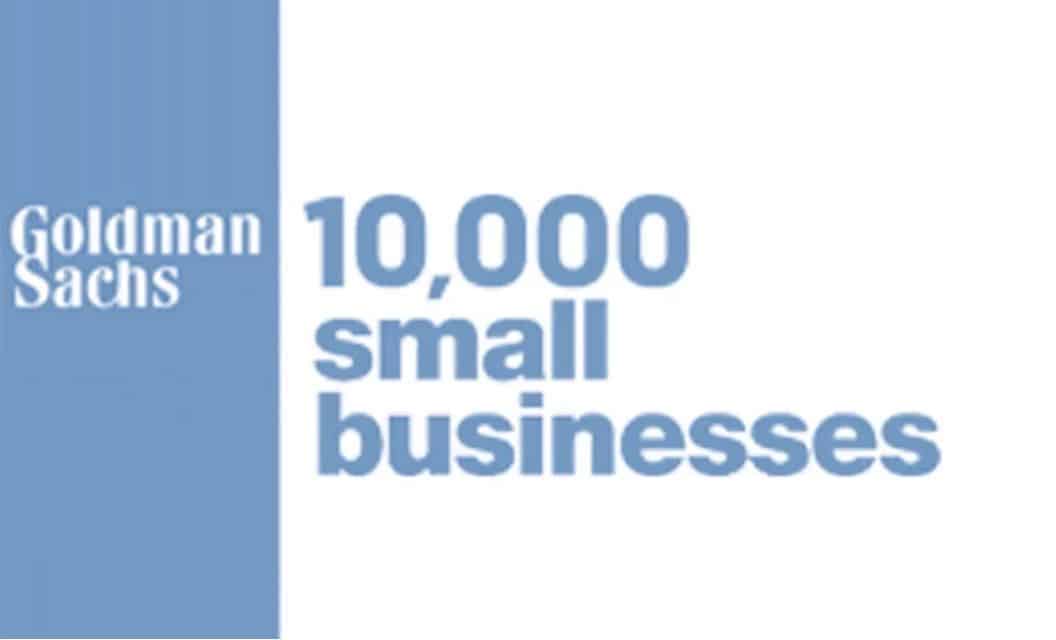 The Goldman Sachs Foundation awarded Cincinnati State a grant to deliver the program, which includes participation by Cincinnati State business faculty members.
"Helping employers grow is a key part of Cincinnati State's mission," said Dr. Posey. "We are so pleased and grateful to be partnering with the Goldman Sachs Foundation to make this opportunity available for local business owners."
The curriculum for 10,000 Small Businesses was developed by Babson College, recently named No. 1 for Entrepreneurship by U.S. News & World Report
The curriculum includes an orientation day, followed by 9 one-day learning modules that are typically held on consecutive weeks.
Topics include growth and opportunities, finance, marketing, personnel, operations and more. The program also includes four evening workshops on topics including legal issues and negotiation.
Cincinnati State and Columbus State faculty will be sharing the 10,000 Small Businesses teaching duties on both campuses.
Business Management faculty member Judy Marshall will lead faculty activities for Cincinnati State, and will present the orientation and teach three learning modules.
 
Professor David Hensley (Program Chair, Business Management) and Professor Lesli Rice (Management/Marketing) will teach program modules.
 
Yvonne Baker (Interim Dean of Business Technologies and Professor of Accounting) will present the workshop on financial statements.
The 10,000 Small Businesses program will begin in February. The goal for the first class is a 50-50 ratio of men and women business owners, and the program is working with government, businesses, and community agencies to ensure that minority-owned businesses are included.
"Small businesses are vital to the health of our economy and core to what makes our communities strong," said Asahi Pompey, Global Head of Corporate Engagement and President of the Goldman Sachs Foundation.
"Our belief in America's small business owners has been unwavering over the decade we have run this program." Pompey added.
"We look forward to supporting Cincinnati's continued progress as a center for small business growth. Cincinnati's entrepreneurs will now join a community that is over 8,600 strong across all 50 states."
"One of our region's remarkable strengths is the diversity of its people and businesses," said Mayor Cranley. "We are thrilled to be part of this great program and look forward to working together as a united front to cultivate and support small businesses."
To qualify for the 10,000 Small Businesses program, a participant must be the owner or co-owner of a business that has been in operation for at least two years, has annual revenues above $150,000, and has at least four employees.
Applications to participate in the 10,000 Small Businesses program are open and available at 10ksbapply.com/Ohio. Applications are due on Oct. 18, 2019.
Cincinnati State has scheduled three information sessions for those interested in the 10,000 Small Businesses program:
Sep. 19, 4-5:30 p.m., Union Institute, 440 E. McMillan Street, Cincinnati, 45206
Oct. 3, 4-5:30 p.m., Cincinnati State Workforce Development Center, 10100 Reading Road, Cincinnati, 45241
Oct. 15, 8-9:30 a.m., Cincinnati State Workforce Development Center, 10100 Reading Road, Cincinnati, 45241
In June, Goldman Sachs 10,000 Small Businesses announced the expansion of its program in Ohio to include regional hubs in Cincinnati, Columbus, and Dayton. The program has been operating in Cleveland for several years.
To date nationally, nearly 9,000 small business owners from all 50 states, Washington, D.C. and Puerto Rico have graduated from 10,000 Small Businesses. The program's results include:
67 percent of graduates see revenue growth six months after completing the program
47 percent report creating new jobs six months after completing the program
For more information about 10,000 Small Businesses, contact Cincinnati State's Workforce Development Center at (513) 569-1643.