Governor DeWine heard Cincy State student concerns
October 2, 2020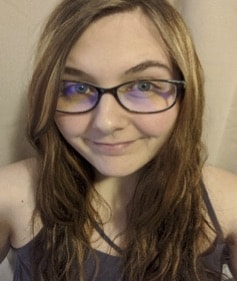 Cincinnati State student Talia Bailey was one of about 15 college and university students who participated in a Student Roundtable on Sept. 9, 2020, hosted by Ohio Department of Higher Education Chancellor Randy Gardner.
The focus of the roundtable was "College Life in 2020 during the COVID-19 Pandemic."

Ohio Governor Mike DeWine also attended the virtual event with the students.
Talia is an Associate of Arts major who is also seeking the Leadership Certificate and an associate's degree in Computer Network Engineering Technology – Cyber Security Major.
In addition, Talia is a participant in the College's Honors Program, a member of Phi Theta Kappa Honor Society, and President of the Gamers Club.
Talia said, "We were not expecting Governor DeWine to join the meeting so that was a nice surprise. He was very kind and he listened actively to the student concerns."
"One of the topics that got a lot of focus at the meeting was putting more resources towards student mental health," Talia added.
Talia said other topics discussed at the Roundtable included:
Problems with access to the technology needed for remote learning.

Lack of motivation to continue with remote learning when students would prefer in-person classes.

Challenges of keeping student activities going when operations are remote and some students may have concerns about being on campus during COVID.