Graphic Design students won ADDY awards at local & district levels
April 22, 2019
Current Graphic Design students and graduates of Cincinnati State's program celebrated success at the 2019 American Advertising Awards (ADDYs) competition conducted by the Cincinnati Chapter of the American Advertising Federation (AAF).
Vatthana "V" Long (3rd from left above), who will graduate at the end of Spring Semester, won a Gold ADDY award and the Judge's Choice award in the Student Awards competition, for his entry "Self Reflection," a Digitally Enhanced Still Photograph (below).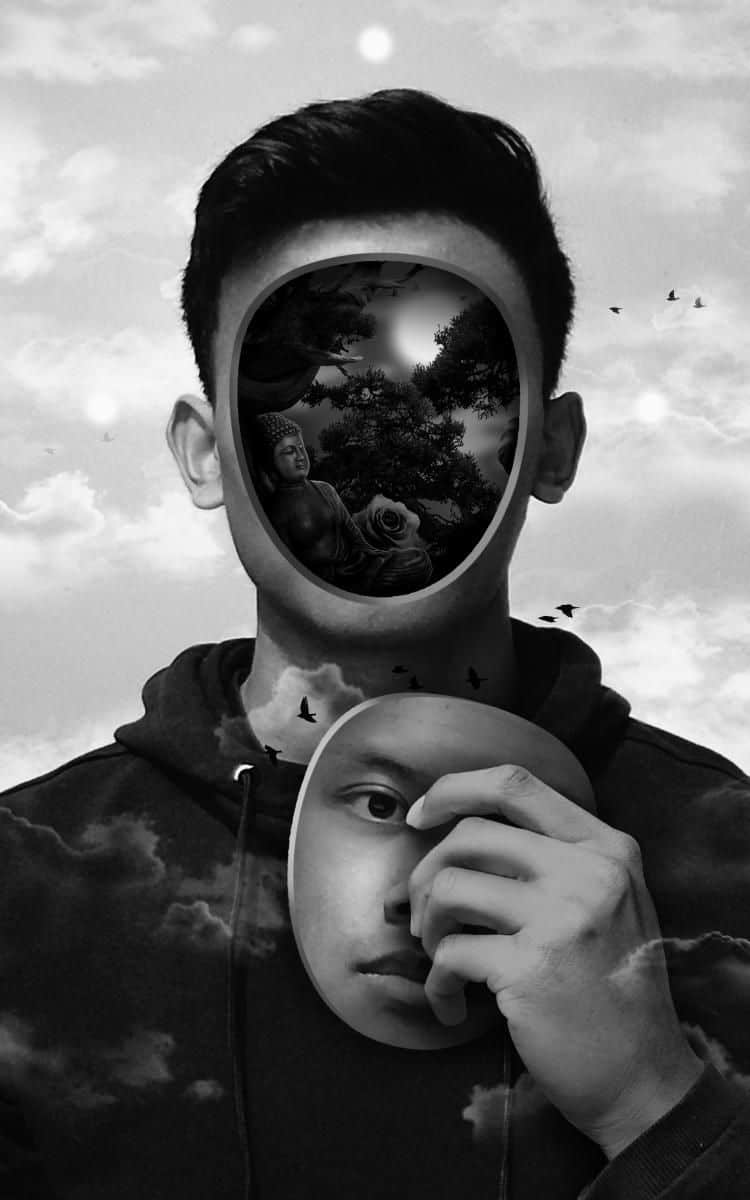 "Self Reflection" also won a Silver Student ADDY in District competition awards announced Mar. 26, 2019. The entry now moves on to the National Student ADDY competition. National awards will be announced in June.
 
The Gold ADDY project was created in a class taught by adjunct instructor John First, a 2004 Graphic Design graduate.
Cincinnati State students received four of the nine Student ADDYs presented this year in the Cincinnati competition.
In addition to V's Gold ADDY, Cincinnati State earned three Silver awards:
Silver ADDY for Packaging – Jesse Willis for "Cloudberry | Ramune Label Design"
Silver ADDY for Single Poster – Jessie Reinert for "FC Cincinnati"
Silver ADDY for Logo Design – Vatthana "V" Long for "Deep Sea Logos"
Also, a Silver ADDY for Packaging was awarded to Kyle Brinker, who graduated from Cincinnati State's Graphic Design program and is now earning a bachelor's degree at Northern Kentucky U.
Graphic Design Program Chair Jason Caudill said, "The American Advertising Awards give our students a great opportunity to compare their work to design projects from college and university students around the region and the nation."
"Our students especially enjoy meeting the professionals who attend the awards events, and networking with potential employers and colleagues," Jason added.
Jason continued, "This year's ADDY Awards are particularly special since one of our graduates, John First, was the instructor of the class where 'V' Long created the project that received the top prize in Cincinnati, and then earned a District-level award, too."
"This achievement underscores the continuing legacy of success for Cincinnati State's Graphic Design program," Jason said.
CState Graphic Design students, faculty, and alumni attending the local awards event included (photo above, from left): Emily Gaston, '18, double major in Graphic Design/Web & Multimedia Design; Ellie Keidel; Vatthana "V" Long; Jesse Willis; Graphic Design Program Chair Jason Caudill; John First, '04 & adjunct instructor; Ashley McNutt, '18; Jordan Shapiro, '18; Miesha Howard; (front right)
Jessie Reinert, '18 and will complete a second degree in Audio/Video Production in '19; Theresa Nagengast, '18.
The American Advertising Awards, aka the ADDYS, is one of the advertising industry's largest and most representative competitions, attracting over 40,000 entries every year in local AAF Ad Club competitions. The mission of the American Advertising Awards competition is to recognize and reward the creative spirit of excellence in the art of advertising.
Gold and Silver award-winners from the local student competition are forwarded to the District level, which includes entries from students in colleges and universities throughout Ohio, Kentucky, and West Virginia.
ADDY winners from 15 District competitions throughout the U.S. advance to the National ADDY competition. Cincinnati State Graphic Design students have won National Gold ADDY awards twice: Dallas Ford in 2017 and Alli Bacon-Davis in 2008.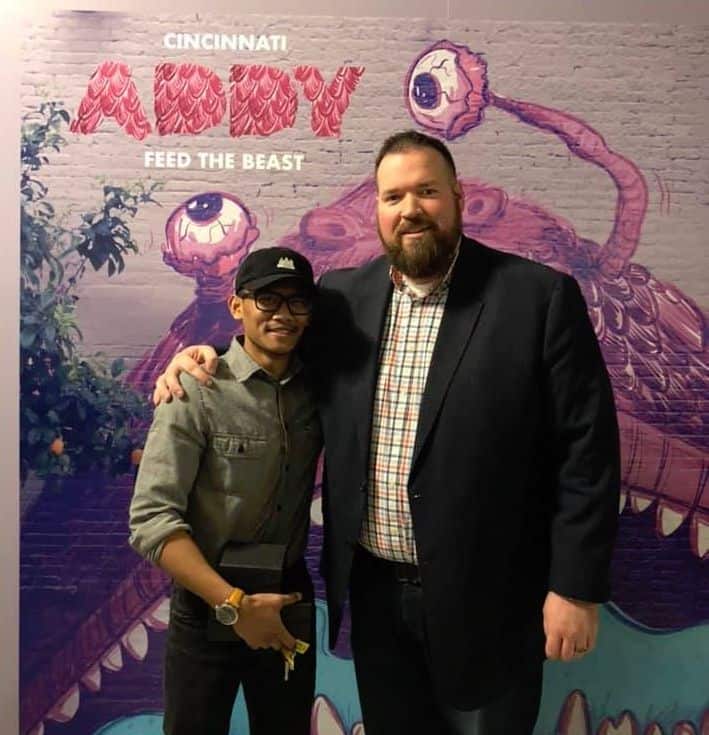 Vatthana "V" Long and John First