International delegation visited Horticulture program
May 10, 2019

Six members of the U.S. Department of State's International Visitor Leadership Program (IVLP) visited Cincinnati State on May 6, 2019, to discuss agricultural education in the U.S. and tour the Cincinnati State Greenhouse (photo below).
Mark Deacon (far left in photo above), Program Chair for the Landscape Horticulture department, led the activities for the visiting group. Participants included (from left):
James McManus, Director of International Programs, World Affairs Council of Cincinnati & Northern Kentucky
Pnina Oren Shnei Dor, Deputy Head of Food Control Services, Israel Ministry of Health
Michaela Jedličková, Officer of the Food Safety Department, Ministry of Agriculture of the Czech Republic
Leonardo Olivera, Technical Manager, National Agricultural Cooperative (Copagran), Uruguay
Sujan Dhungel, Under Secretary, Senior Agricultural Office, Ministry of Agriculture, Land Management and Cooperatives, Nepal
Ousmane Mbaye, Director of Domestic Trade, Ministry of Commerce, Senegal
Araya Rojjanawanicharkorn, Strategic Consultant, Bureau of Food and Drug Administration, Ministry of Public Health, Thailand
While in the area, the international group also visited Carriage House Farm in North Bend, OH, Hyob Farm, and Q Laboratories and Findlay Kitchen in Cincinnati.
The World Affairs Council, a non-profit organization based at NKU, assisted in developing the program for the international group. The organization's mission is building global understanding and promoting international awareness through education, information, and exchange of people and ideas.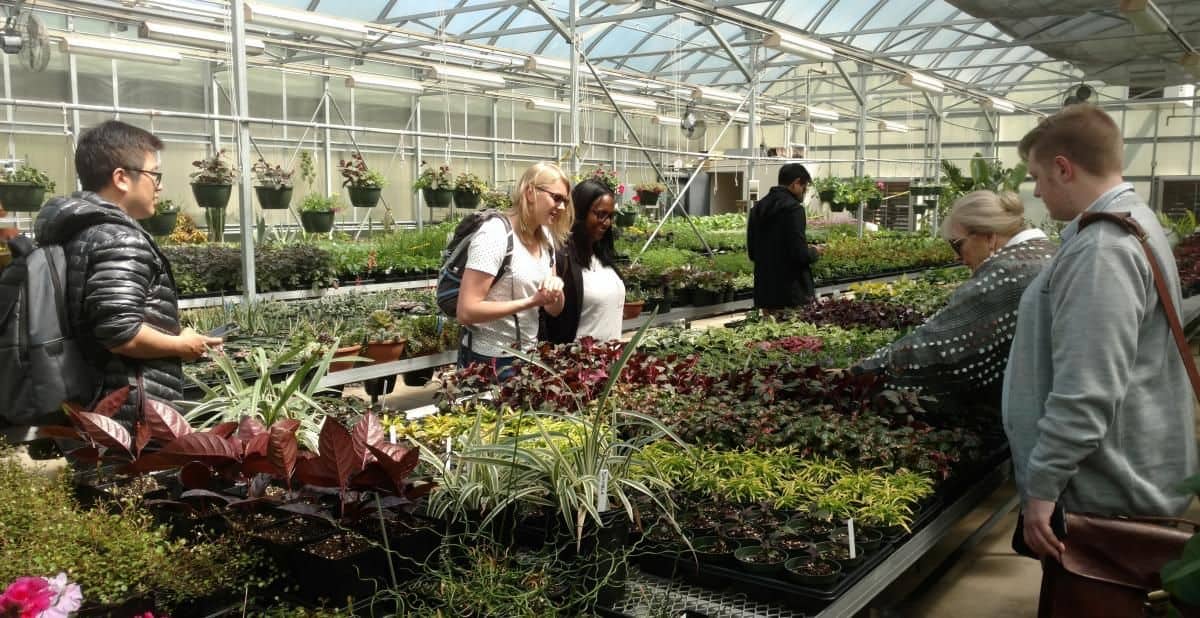 International visitors toured the Cincinnati State Greenhouse