Julie McLaughlin spoke at national Student Success Symposium
October 23, 2019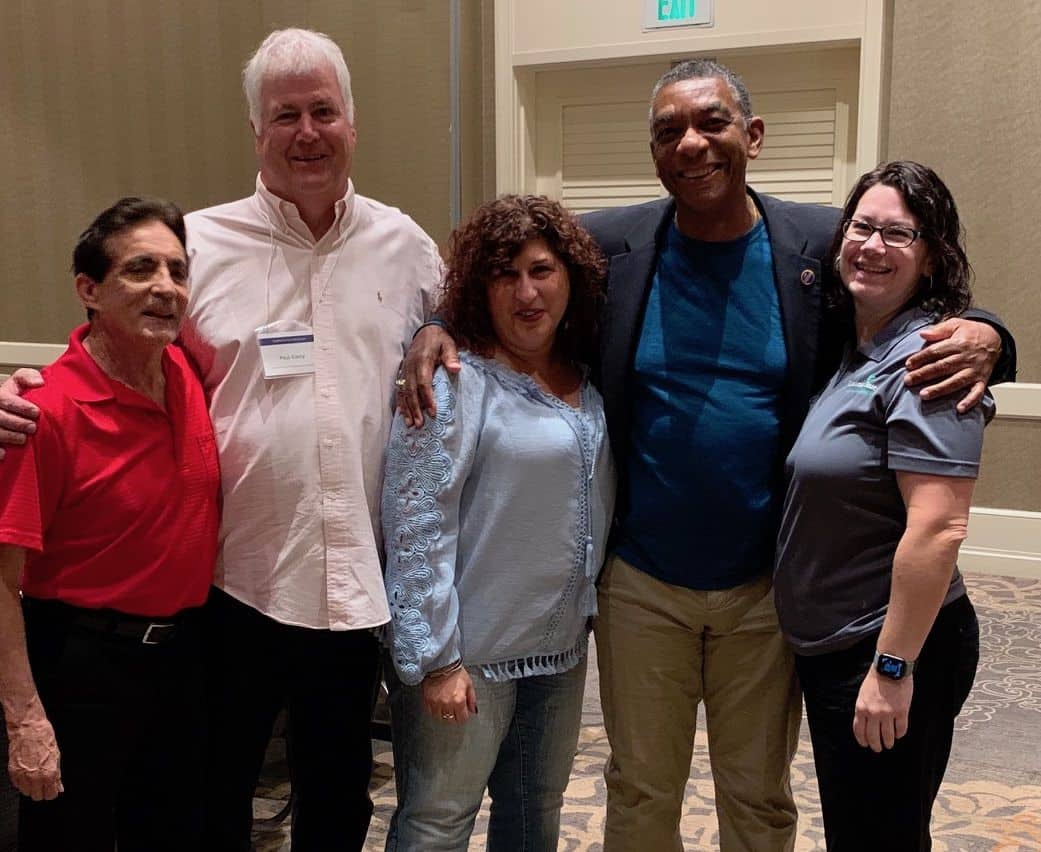 Professor Julie McLaughlin, Department Chair for First Year Experience (FYE) courses at Cincinnati State, was a speaker and facilitator at the Student Success Symposium sponsored by Kendall Hunt Publishing Company, held in Atlanta, GA, Oct. 18-20, 2019.
Julie (far right) is seen above with Joe Cuseo (Professor Emeritus of Psychology, U. of Iowa, and national consultant on student success topics), Paul Carty (Kendall Hunt), Michele Campagna (Assistant Dean for Learning Initiatives and Success, Westchester Community College of the State University of New York), and Aaron Thompson (Senior Vice President for Academic Affairs, Kentucky Council on Postsecondary Education).
Julie facilitated Symposium sessions on "The First-Year Experience Course: Administrative Design and Delivery" and "Infusing Active Learning Strategies into the First-Year Experience Course."
She also served as a consultant for schools that are just starting FYE courses or are in the process of reframing their FYE courses.
Julie is a co-author (with Dr. Cuseo and Dr. Thompson) of the FYE textbook Thriving in the Community College & Beyond: Strategies for Academic Success and Personal Development, published by Kendall Hunt. The 4th edition of this text will be released in 2020.