Lt. Gov. Husted launched Ohio's new "TechCred" program at Cincinnati State
September 30, 2019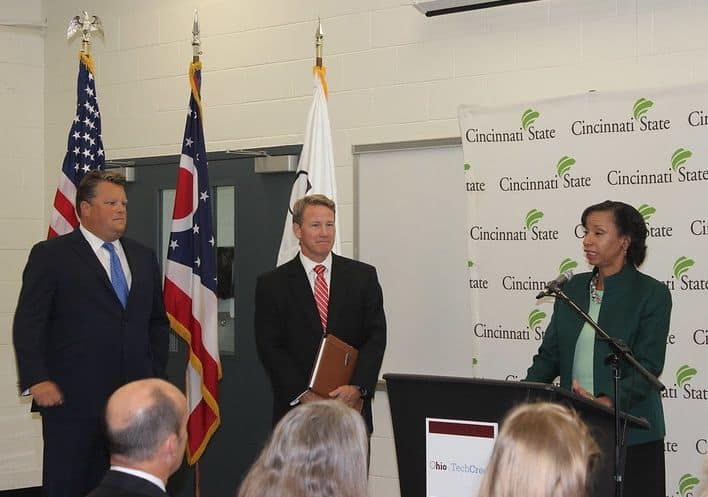 Cincinnati State's President Monica Posey welcomed Ohio Lieutenant Governor Jon Husted (center) and Rep. Jon Cross, House of Representatives District 83 (left) to the College on Sep. 25, 2019, to announce the start of Ohio's new TechCred program.
The TechCred program supports workforce development efforts in Ohio by reimbursing employers who upgrade their workers' skills.
Employers can be reimbursed up to $2,000 per employee if their employees complete eligible technology-focused credentials.
 
Designated providers of credentials include universities, community colleges like Cincinnati State and the College's Workforce Development Center, technical centers, and some private training providers.
 
Eligible credentials must be short-term programs of less than 30 credit hours (or 900 clock hours) that can be completed in 12 months or less.
Cincinnati State was Lt. Gov. Husted's first stop on a 2-week tour of partner institutions throughout Ohio to promote the new program.
WCPO-TV (Ch. 9) covered the announcement on the 6 p.m. news broadcast on Sep. 25, 2019.
Information about the TechCred program is available at https://techcred.ohio.gov.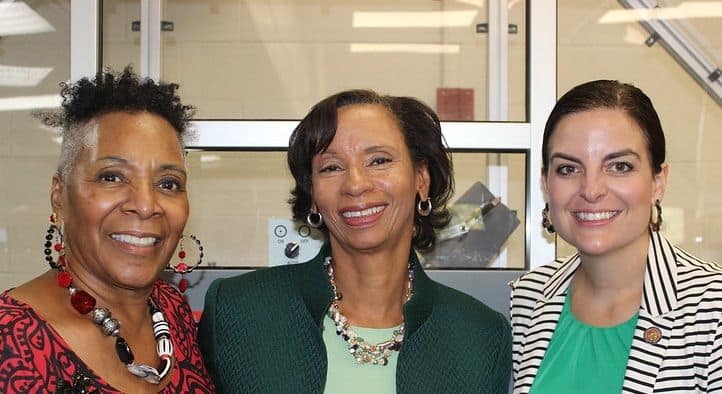 College guests for the TechCred program announcement included Cincinnati-area legislators Rep. Catherine Ingram, House of Representatives District 32 (left), and Rep. Brigid Kelly, House of Representatives District 31 (right).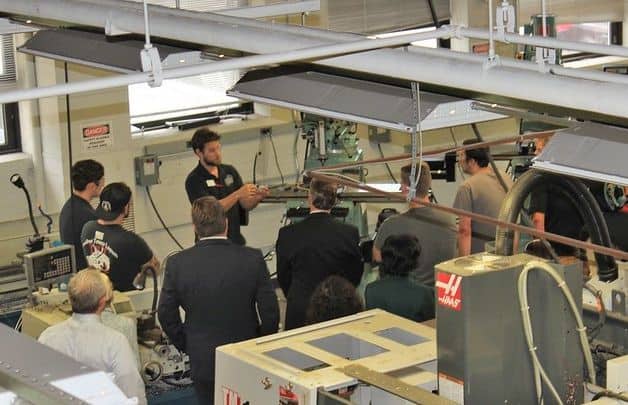 Lt. Gov. Husted and other visitors toured some of the College's advanced manufacturing technology labs, and saw equipment demonstrations by faculty member Zane Decker and his students.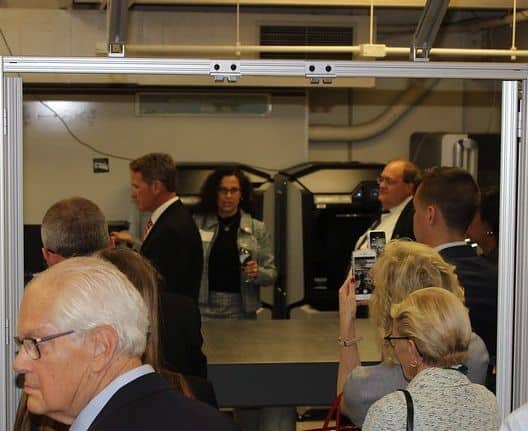 Workforce Development VP Amy Waldbillig and Dean Doug Bowling (center of photo) assisted in the tour of the College's advanced manufacturing labs.