New Asst. Dean of Online Learning is Dr. Stephanie Stafford
September 1, 2021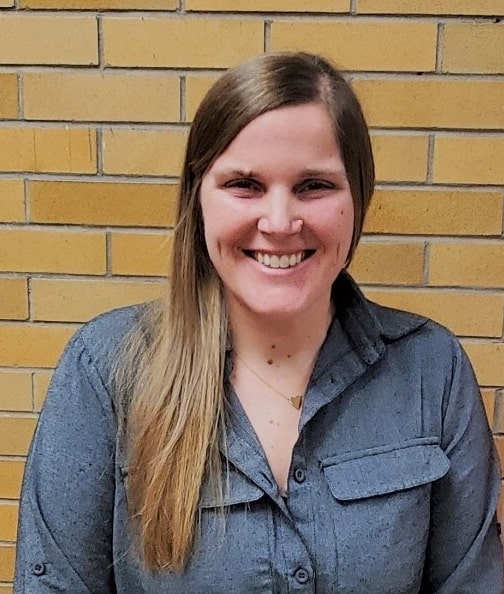 Dr. Stephanie Stafford has accepted the new position of Assistant Dean of Online Learning for Cincinnati State, effective Aug. 30, 2021.
Associate Provost Denise Rohr, on behalf of the Provost's Office, said, "Stephanie has accomplished much during her eight years as a faculty member in Humanities & Sciences, and her focus has always been on student success and providing online options to support student learning and completion." 
"Dr. Stafford will bring her knowledge of educational systems, online learning, and student support to her new role and we look forward to her leadership of Online Learning at Cincinnati State!"
As Chair of the Math Department, Stephanie was a key member of the team that developed and implemented the corequisite model in Math to help students complete developmental math requirements during their first year and in one semester rather than two.
She also developed the online Developmental Education Math Bootcamp to help students move efficiently to their highest entry level for Math courses.
Dr. Stafford serves as a High School Math Pathways Architect for the Ohio Departments of Education and Higher Education, assisting in developing a new structure and pathways for high school Math courses.
Before joining the Cincinnati State faculty, Dr. Stafford was a Math teacher in the Three Rivers Local School District. She currently serves as the President of the Three Rivers Local Schools Board and as Chair of its Strategic Planning Committee and Co-Chair of the Policy and Academic/Curriculum Committees.