New U.S. citizens welcomed at Naturalization Ceremony
April 10, 2019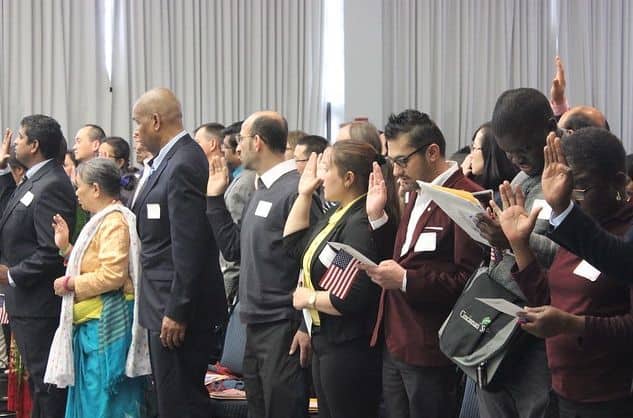 Ninety individuals from 36 countries throughout the world took the oath to become U.S. citizens in a naturalization ceremony on Apr. 5, 2019, in the Conference Center on Clifton Campus.
U.S. District Court Judge Karen L. Litkovitz conducted the ceremony, which was attended by numerous friends and family members of the new citizens.
"It was a great privilege for Cincinnati State to again host this solemn and joyous ceremony," said Provost Robbin Hoopes.
"We embrace all that these new citizens bring to the rich tapestry of our community, and reaffirm our commitment to assisting our region's immigrant and refugee population to achieving academic success," Provost Hoopes added.
Cincinnati State has hosted a naturalization ceremony each year since 2004.
Currently, Cincinnati State is the school of choice for more than 570 international (immigrant and refugee) students representing almost 100 countries.