Ohio's top Occupational Therapy Assistant student is from Cincinnati State
September 30, 2022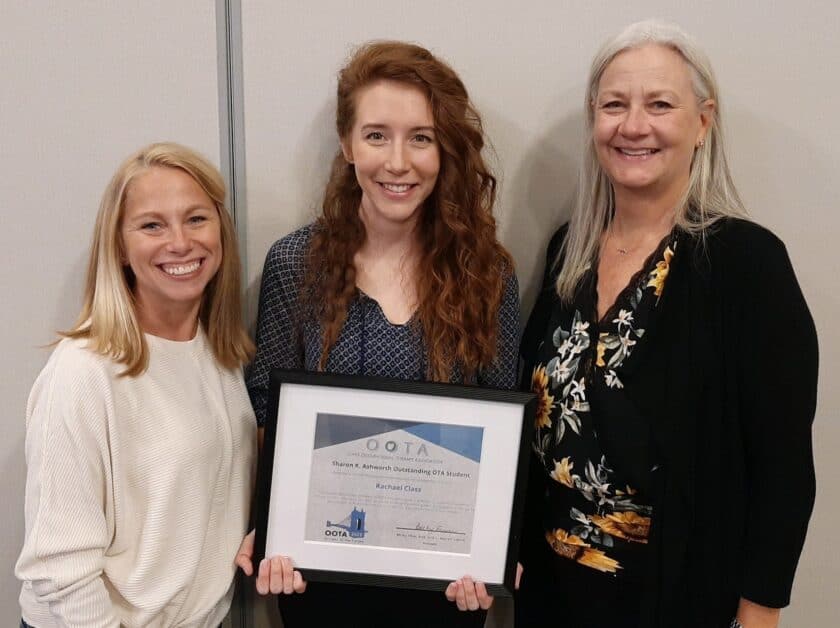 Occupational Therapy Assistant student Rachael Class is the recipient of the Sharon K. Ashworth Outstanding Student award for 2022 from the Ohio Occupational Therapy Association (OOTA).
Cincinnati State is one of 16 higher education institutions in Ohio that offers a degree in Occupational Therapy Assistant Technology.
Rachael received her award at the OOTA fall conference, held September 23-24, 2022, at Xavier University.
Rachael also was recognized at the September 27, 2022, meeting of the Cincinnati State Board of Trustees, where she thanked the OTA program faculty for encouraging her to seek leadership opportunities while pursuing her professional goals.
Rachael's accomplishments include serving as the OTA Vice-Chairperson for the Association of Student Delegates in the American Occupational Therapy Association. Rachael will hold this national office for two years, representing all OTA students in the U.S. for issues that directly affect OTA education.