Pastry Capstone class shared treats with VA Medical Center
March 20, 2021
One of the requirements for students enrolled in the Spring Semester course PAS 290– the Capstone class for the Pastry Arts associate's degree program– is to prepare an array of sweet treats for catered events.
In pre-pandemic times, these student projects would have been the center of attention at an on-campus activity, but this year Chef Betsy LaSorella and her students took a different approach.
The treats were prepared as usual, and then shared with Cincinnati's VA Medical Center.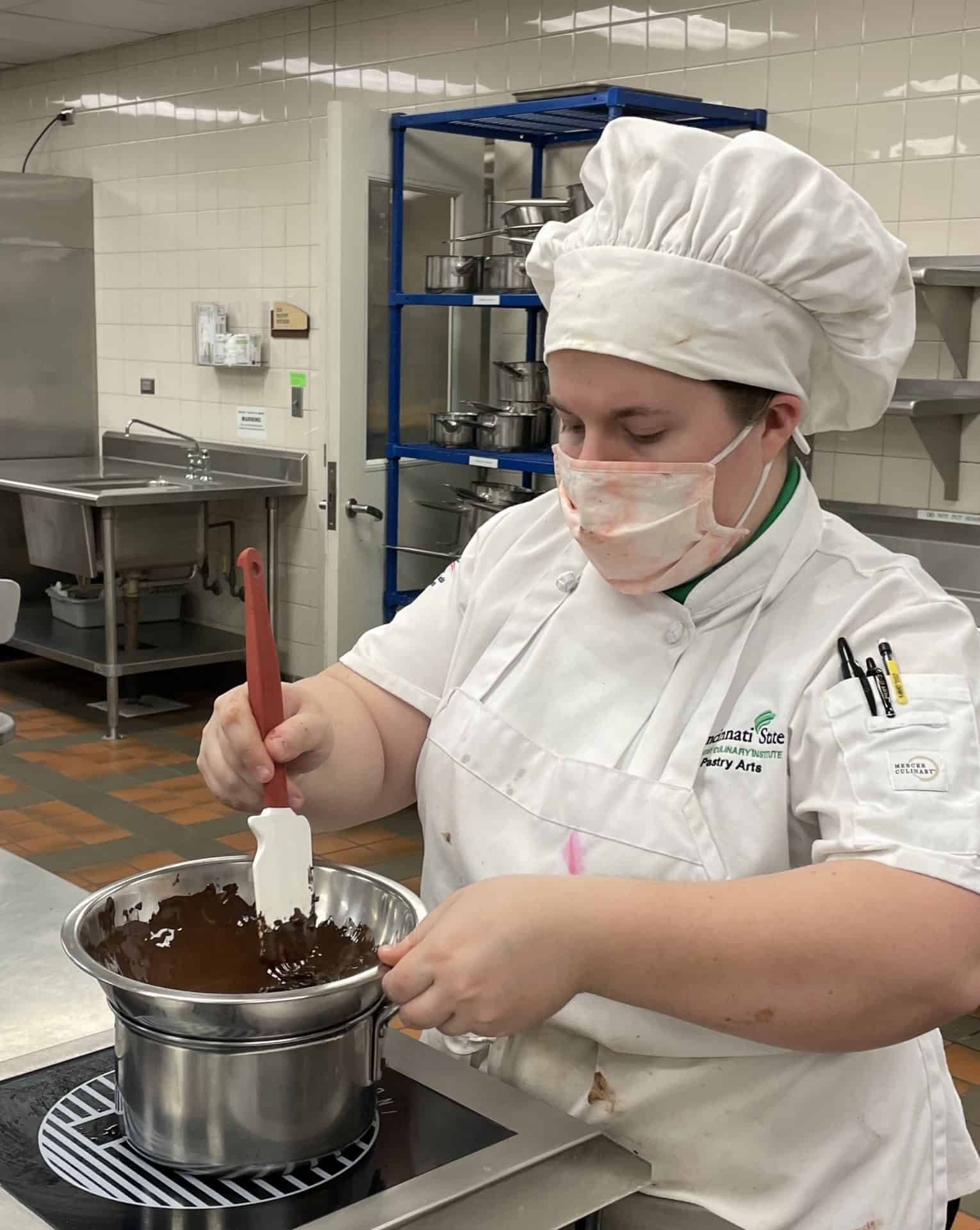 Jay Zwerin (above on far left), the Central Operations Manager for the Midwest Culinary Institute, delivered boxes containing about 600 individually-wrapped bags of student-created treats to the Medical Center on March 18, 2021.
The specialty cookies, candy, and other elegant pastries were enjoyed by many Medical Center clients and staff members.
Jamie White, a Voluntary Service Specialist at the VA Medical Center, told Jay the donated treats were "a big hit with our Veterans and frontline staff" and "very delicious as well!"
Chef LaSorella said that in addition to practicing their catering skills, students in the Pastry Arts Capstone course focus on preparing plated desserts for fine dining.
The Capstone students also take the Certified Pastry Culinarian exam offered by the American Culinary Federation as a course requirement.