Pastry students competed in decorating contest for Greater Cinti Retail Bakers Association
March 22, 2023
Cincinnati State's Midwest Culinary Institute was the host for the March 8, 2023, meeting and "Best Decorator" competition of the Greater Cincinnati Retail Bakers Association.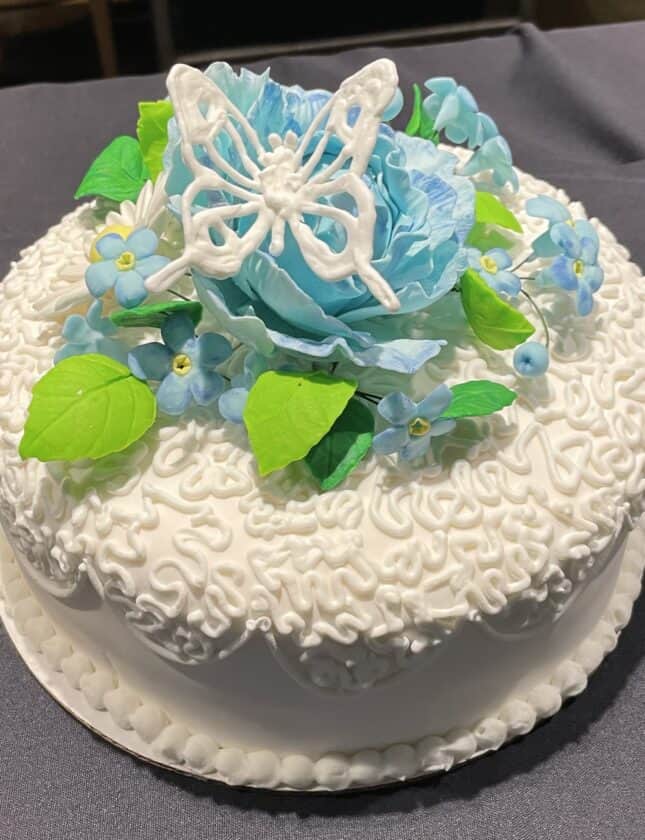 Cincinnati State Pastry Arts student Carmie Maloney (second from left in photo above) was the winner of the student competition. Other students who participated and showed off their decoration skills were (from left in photo) Richard Miller, Tanner Guy, Paulette Warner, and Kim Hollandsworth.
The evening also included a demonstration of cake-decorating trends and techniques by Lee Ann Parson and Kaytlyn Stanuszek of Love Cakes.
Cincinnati State students who were awarded scholarships from the Retail Bakers Association included Taylor M. Czirr, Sherry A. Mueller, Paulette Warner, and Kelly A. Zeigler.