President Posey is in "Cincinnati 300" for 2nd year in a row
November 6, 2020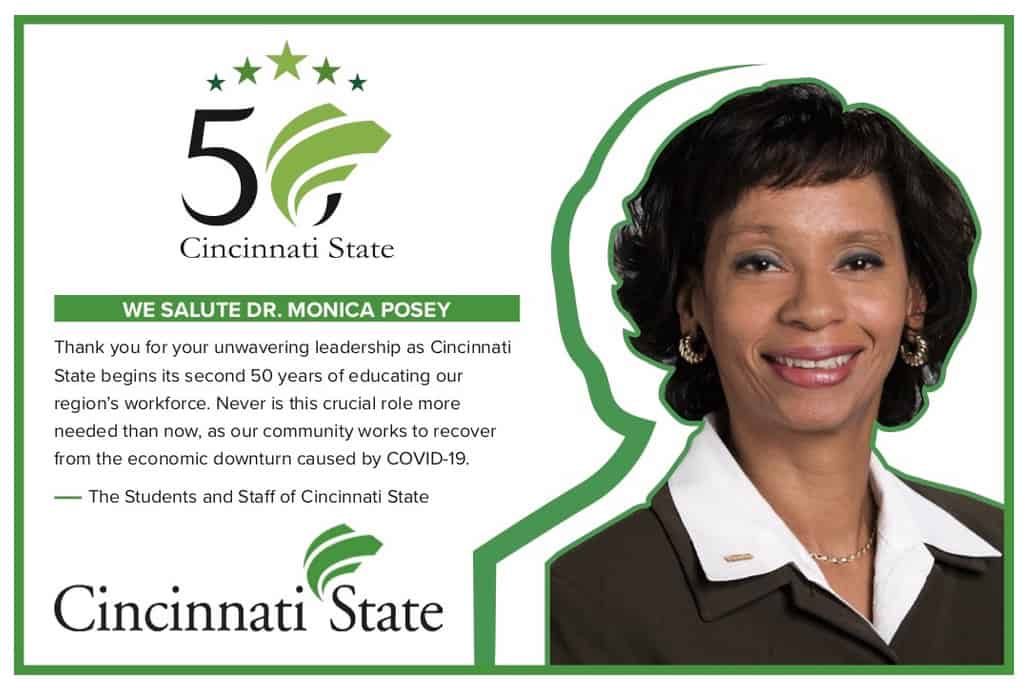 President Monica Posey has been recognized by Cincinnati Magazine as one of the 300 "most powerful business leaders" in the city.
Dr. Posey also was selected for the Cincinnati 300 in 2019.
The Cincinnati 300 list was announced in a special issue of the magazine released in October. Dr. Posey is recognized in the Education & Health group.
A congratulatory message from the College community appeared in the magazine.
To view the full issue online and read Dr. Posey's entry (p. 41 of the digital magazine), go to https://issuu.com/cincinnatimagazine/docs/cin_300.
Cincinnati State Trustee George Vincent also was selected for the Cincinnati 300 for the second year in a row, in the Professional Services category. Mr. Vincent is the Managing Partner of the law firm Dinsmore & Shohl. His entry is on p. 72 of the online publication.
Cincinnati State Foundation Board member Britney Ruby Miller, CEO of Jeff Ruby Culinary, was recognized in the Culture & Leisure group. Her entry is on p. 31 of the online magazine.
According to Cincinnati Magazine Editor-in-Chief John Fox, the selection process for the Cincinnati 300 includes studying the region's largest public, private, and non-profit companies, as well as considering those who serve on key oversight boards for regional organizations.