Surveying student team wins regional competition
June 4, 2021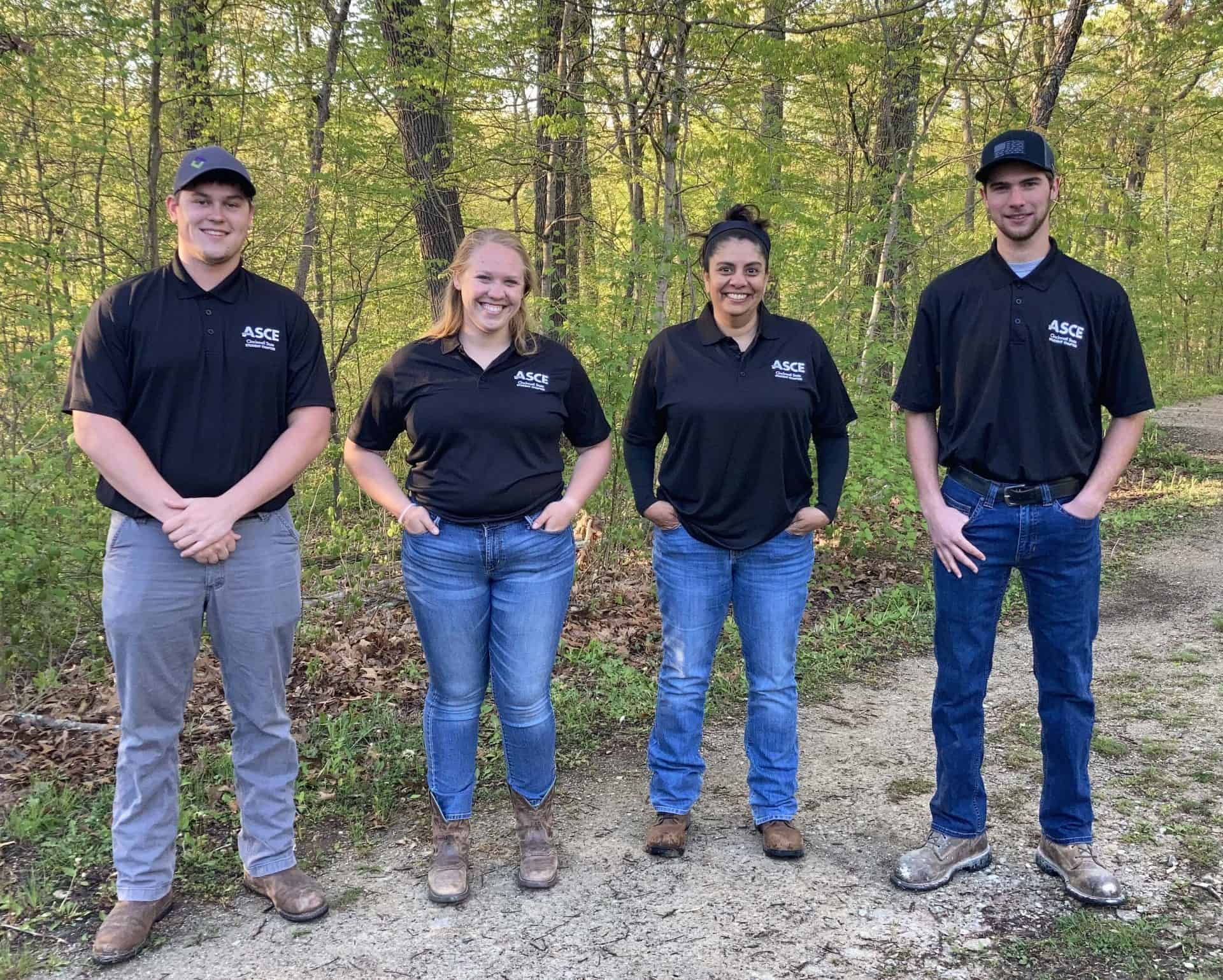 Cincinnati State's American Society of Civil Engineers (ASCE) Student Chapter Surveying Team took first place in the Ohio Valley Student Conference Surveying Competition that took place on Apr. 9, 2021.
Team members who will advance to the national virtual competition are (from left) Macalister Keeley, Cara Morman (team captain), Shelley Richardson, and Micah McCain. All are students in the bachelor's degree program in Land Surveying.
The first-place Cincinnati State Surveying Team surpassed teams from the University of Cincinnati and the University of Pittsburgh.
For the regional and national competitions, the team members must complete several project-oriented surveying tasks.
For the National competition, the student team will complete their surveying project prior to the event weekend, and then give a virtual presentation on June 26 as the final part of the competition, which is hosted by the University of Wisconsin – Plattville.
The Cincinnati State team will go up against the winners of nine other regional competitions.
This is the first year that regional surveying competitors have the opportunity to advance to a national competition.
The Ohio Valley Student UESI (Utility Engineering & Surveying Institute) Surveying Competition was hosted virtually by the University of Pittsburgh.
Cincinnati State competed in two events during the regional competition, which was reduced in scope because of COVID-19 considerations.
In addition to serving as captain of the Surveying team, Cara Morman also participated in the Technical Paper competition, which included writing a paper and delivering a live presentation on a topic related to ethics and civil engineering.
(Photos provided by Carol Morman)