WDC HazMat training recognized by Ohio Public Utilities Commission
April 14, 2021
The Ohio Public Utilities Commission (PUCO) published a news release that highlights training programs provided by the Cincinnati State Workforce Development Center though the WDC's Center for HazMat, Rescue and Safety.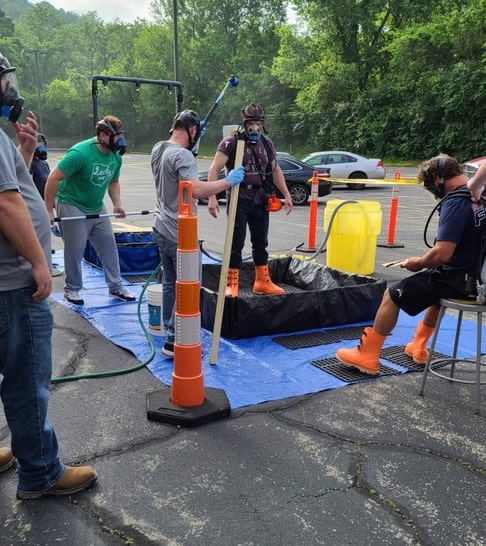 The WDC has received PUCO grant funding for 24 years and is the second-largest recipient of PUCO grant funding to support training on how to respond appropriately to hazardous materials (HazMat) incidents.
Between early October 2020 and March 2021, the WDC provided training for more than 650 Ohio public sector personnel.
In the news release Col. Bob Cutajar, WDC Assistant Business Manager and Instructor, says the PUCO-supported training "is critical to the overall safety and security of all the people living in and traveling through southwestern Ohio."
To read to full PUCO news release, visit https://puco.ohio.gov/wps/portal/gov/puco/news/news-bureau-hazmat-grants.
(Photo from https://puco.ohio.gov)