Aviation students received scholarships from professional organizations
May 26, 2023
Two Cincinnati State Aviation Maintenance Technology students were recipients of $1,500 scholarship awards presented during Spring Semester 2023.
Olivia Hensley (photo above) received the Elisha Hall Memorial Scholarship, awarded by the Wright Chapter of Women in Aviation International. The scholarship was presented by Wright Chapter President Jayme Frederick.
The scholarship is awarded to a woman seeking an aviation career in flight training, aircraft scheduling or dispatch, aviation management, aviation maintenance, or avionics. Applicants are considered based upon character, need, community involvement, and accomplishments.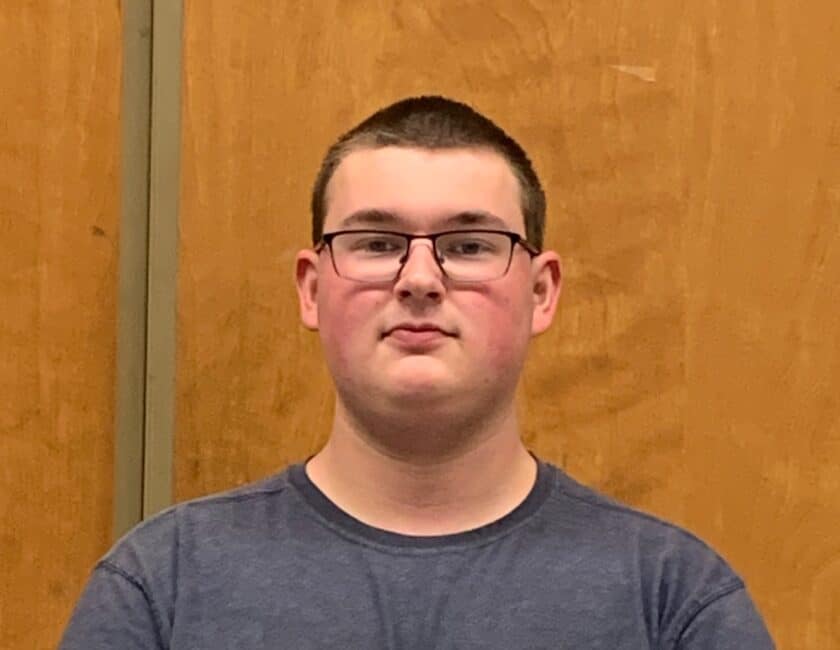 Joel Mink was awarded the Glenn McCauley Memorial Scholarship from the Professional Aviation Maintenance Association (PAMA).
In addition to his aviation studies, Joel is employed as a ground support equipment maintenance assistant at Trego-Dugan Aviation. He also has earned a private pilot license.
Jeff Wright, Program Chair for Aviation Maintenance Technology, said Glenn McCauley was a resident of Cincinnati and a founding member of PAMA and the Ohio Aircraft Technicians Society (OATS). McCauley died in 2019 but the business he founded, Aero Battery, is now operated by his sons.
"Glenn was passionate about bringing young people into aviation maintenance technology and Joel is a good representative for that passion," Jeff said.