Brewing Science grad is co-founder of new brewery in Chicago
January 8, 2021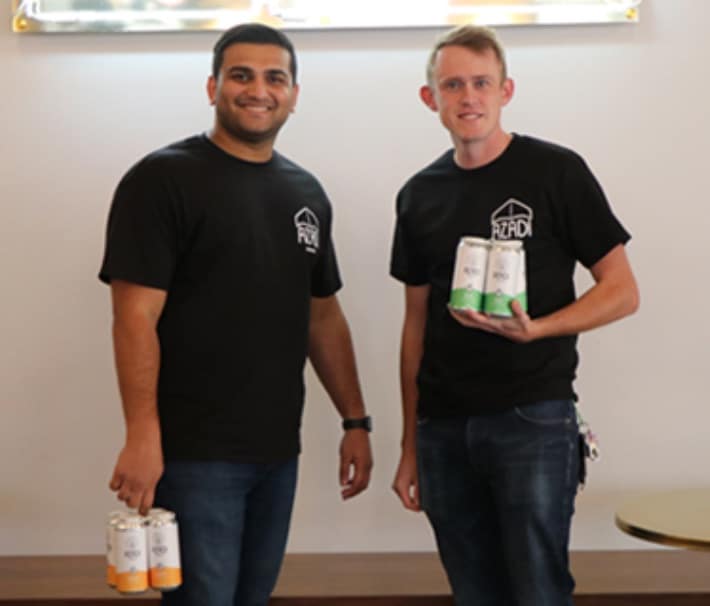 Cincinnati State Brewing Science graduate Ray Schrand has been highlighted in several publications as a co-founder of a unique new brewery in Chicago, the Indian-themed Azadi Brewing Company.
The website PorchDrinking.com, which covers national news from the craft beer industry, was one of several media outlets that reported about the new brewery started by Ray (also known as "Gator") and his friend Bhavik Modi.
The new brewery features craft beers that are inspired by the culture of India and pair well with Indian food.
Prior to taking the role of Chief Operating Officer of Azadi Brewing, Ray worked at Cincinnati's MadTree Brewing Company.
Brewing Science Program Chair Carla Gesell-Streeter noted that one of the articles about Schrand's new venture was written by another Cincinnati State graduate, Kindsey Bernhard.
Kindsey earned the Brewing Sales and Marketing Certificate from Cincinnati State. She is the Kentucky Regional Editor for PorchDrinking.com and works at Gallant Fox Brewing in Louisville.
Carla said Kindsey also hosts "Boys are from Märzen: A Women in Beer Podcast." Carla was the first guest on this podcast and another episode featured CState Brewing graduate Brittany Frey, from MadTree Brewing.
(Photo from PorchDrinking.com)