"Celebration of Excellence" honors faculty award recipients & emeritus faculty
April 12, 2021
The House/Bruckmann Faculty Excellence Award for 2021 will be presented to faculty members Jayne Dressing and Pam Ecker on April 12, 2021.
House/Bruckmann Award recipient Jayne Dressing is Co-op Coordinator and Professor for the Associate of Arts and Associate of Science programs in the Humanities & Sciences Division.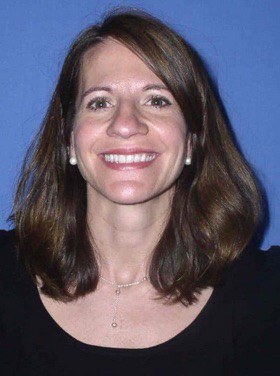 Jayne started as a part-time co-op coordinator in 2008 and became a full-time member of the College faculty in 2010. She has taught courses in English Compostion, First Year Experience, and the Honors Program.
Her award nomination stated, "Jayne puts student welfare first and passionately lives the College mission of providing access and opportunity."
Jayne's contributions to the College include:
establishing strong, continuing relationships with a wide range of employers so she can develop new co-op and internship positions every semester for Arts & Sciences students with diverse academic interests and career goals.

developing engaging classroom exercises and project opportunities for students completing HUM 190, the Career Exploration Seminar for Arts & Sciences students.

providing the driving force for the Women's Empowerment Network, by organizing events, providing mentorship, and connecting students to resources and support.

spearheading the initiative to ensure that no female student would miss class due to lack of hygiene products.

helping to facilitate a wide range of College events and activities that help students and peers build networks and expand knowledge.

serving as an officer of Faculty Senate and as chair or member of numerous College-wide committees, and contributing to efforts of state, regional, and national co-op organizations.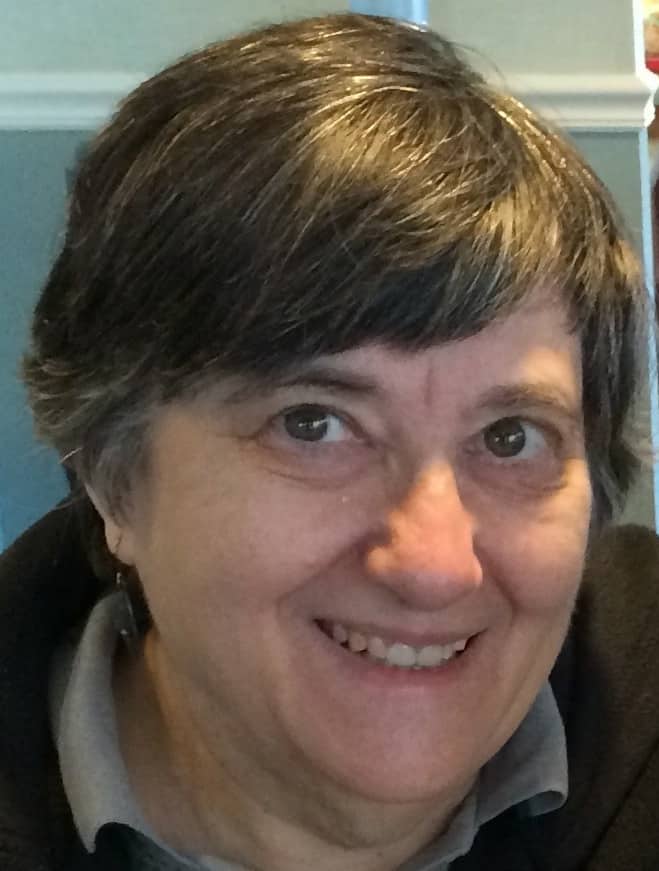 House/Bruckmann Award recipient Pam Ecker is Professor of Technical & Professional Communication in Engineering & Information Technologies and Professor of Design History in Humanities & Sciences.
Pam joined the Cincinnati State faculty in 1986 as program chair, co-op coordinator, and faculty member for a degree program in Technical Writing & Editing. She became a member of the Multimedia Information Design department when the Information Technologies Division was established.
Her teaching responsibilities over the years have included diverse topics in communication, technology, and design.
Her nomination stated, "Pam's collaborative spirit, contributions to the College, and professional achievements– including her tireless support and fearless advocacy for faculty– have an impact that extends far beyond the College."
Pam's accomplishments include:
helping to found Cincinnati State's AAUP chapter in 1987 and helping lead efforts that resulted, in 1990, in the first employee collective bargaining agreement at the College, as well as serving as the organization's president for 23 years.

providing dedicated advocacy for shared governance by serving on multiple Bargaining Teams and Faculty/Administration Communication Teams (FACT)

contributing many years of service on College-wide committees such as the Academic Policies & Curriculum Committee and numerous other committees, task forces, and teams including the pandemic-era Academic Response Team.

receiving the National AAUP Marilyn Sternberg Award, which recognizes faculty members who demonstrate "concern for human rights, courage, persistence, political foresight, imagination, and collective bargaining skills."

receiving the status of Fellow of the international Society for Technical Communication in recognition of contributions to the profession and to her students.

helping to keep the College engaged and informed as the Daily News (digital employee newsletter) editor and helping to facilitate other College communications including the catalog, the website, and countless memoranda, email messages, and other institutional messages that were improved as a result of her editorial efforts.
---
Two faculty members will receive the newly-established Adjunct Faculty Excellence Award: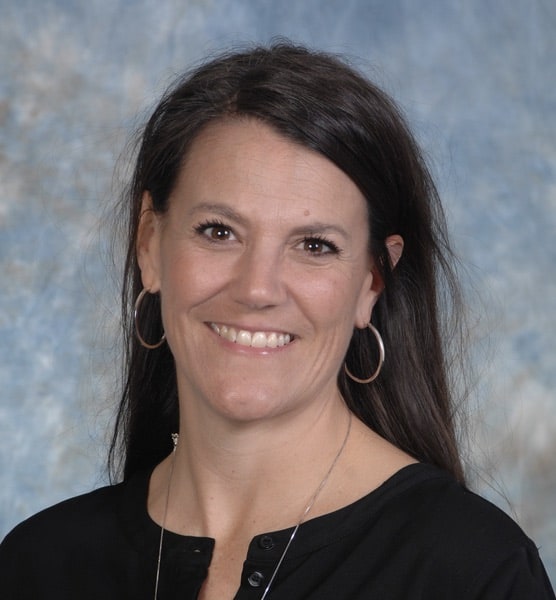 Kathryn "Kate" Mitchell teaches First Year Experience and Leadership courses in the Humanities & Sciences Division.
Her award recognizes her essential role and collaborative spirit in leading the efforts to provide high-quality remote versions of the First-Year Experience and Leadership courses when the pandemic began.
Kate served as the de facto lead instructional designer and "technical troubleshooter" for these two departments, desiging and revising the courses to meet the needs of students and other instructors.

Kate is a skilled instructor who frequently creates new lessons and materials to ensure student success, including engaging and informative lessons on information literacy, and resources on issues of social justice and equality.

She also assists students in the Leadership Club and participates in club events outside of the classroom.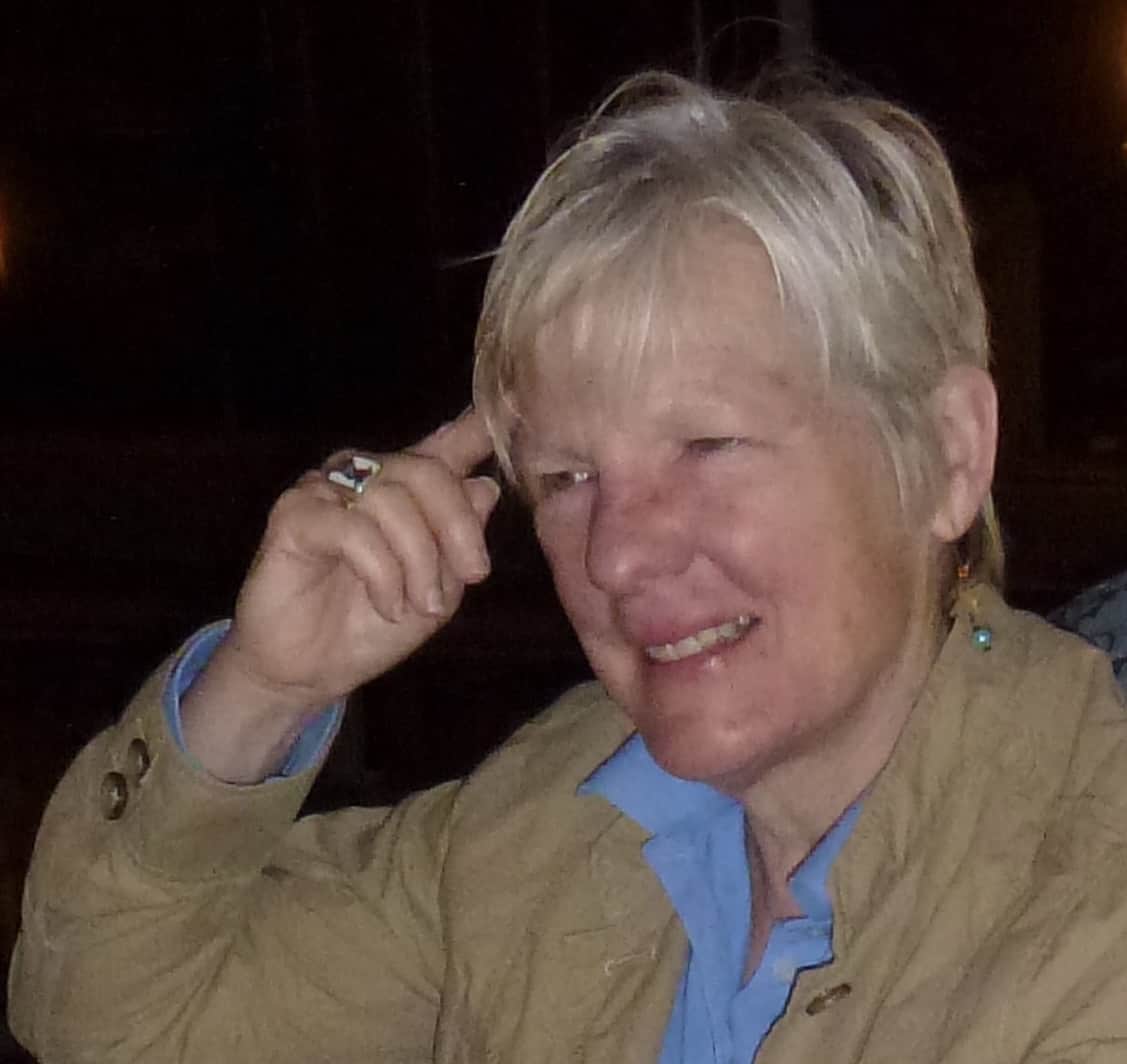 Carolyn Rost teaches Biology courses in the Health & Public Safety Division.
Her award is a tribute to her decades of teaching at Cincinnati State and her skills in generating a sense of scientific curiosity for many hundreds of students.
Carolyn helps students learn to think critically and scientifically by using a variety of active learning exercises and assignments, and makes time to assist students outside of class even though office hours are not required for adjunct faculty.

She is generous in sharing new educational resources and new teaching strategies with colleagues in her department.

At the start of the pandemic, Carolyn helped convert two Biology classes that had never been offered online to high-quality remote educational experiences.
---
Other nominees for the House/Bruckmann Award for 2021 who will be honored include:
Jen Martin, Program Chair and Professor, Humanities & Sciences, was nominated for her contributions to the College that include project management of the numerous activities required to publish the College Catalog, as part of her role as co-chair of the Academic Policies and Curriculum Committee (APCC).
Her nomination stated, "The demanding work that the catalog requires goes unnoticed by most. Jen tackles this huge commitment and manages it beautifully, as just one of her many contributions to the College. Jen is always ready to lead "behind the scenes."
Julie McLaughlin, Department Chair and Professor, Humanities & Sciences, was nominated for contributions to the College and commitment to student success as the Department Chair for First Year Experience (FYE) courses.
As chair for FYE, Julie provides training and guidance for a large group of instructors who help prepare students for success. Julie also is the developer and chair of Cincinnati State's Leadership Certificate, which creates opportunities for students to hone skills necessary for a lifetime of success.
Her nomination stated, "Julie's work is truly transformational and she never stops working towards improvements, while maintaining her commitment to giving every colleague a voice and every student the tools to succeed."
Dr. Andrea Trapp, Department Chair and Professor, Humanities & Sciences, was nominated for her commitment to student success, collaborative spirit, and excellence in instruction.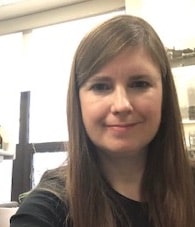 As co-chair of the English Department, she led efforts to create the 101A English Composition course, a one-of-a kind, credit-bearing course that provides immediate access to career pathways instead of developmental education courses. She also leads the Cincinnati State Honors Program and Honors Club, providing opportunities for student success that extend beyond the degree process.
Her nomination stated, "Andrea is willing to fight for the underdog and push those who excel to great heights."
---
Six recently retired faculty members are receiving Professor Emeritus recognition.
Professor Emeritus status may be awarded to a retired faculty member who served for at least 15 years in a full-time faculty role.
A nomination must be prepared by a current tenured faculty member and forwarded to the Faculty Senate.
The Faculty Senate then seeks support for Emeritus Professor recommendations through voting by all current tenured faculty members.
The newly-designated Professors Emeriti are:
Dr. Tom Burns served as Program Chair and Professor in the Civil Engineering Technologies program in Engineering & Information Technologies for more than 30 years, and is a three-time recipient of the House/Bruckmann Award.

In addition to teaching at Cincinnati State, Tom served for many years as an advisor to graduate students at the University of Cincinnati. Tom led numerous accreditation efforts for Civil Engineering Tech and served on numerous College-wide and statewide committees.

Tom is the author of four professional engineering textbooks and two suspense novels.

Sue Dolan was a Co-op Coordinator and Professor in the Engineering & Information Technologies Division for nearly 35 years, a past recipient of the House Award and then a multiple-time nominee for the combined House/Bruckmann Award.

She also was honored as Ohio Co-op Educator of the Year.

Sue served on numerous College-wide committees and served twice as president of the Ohio Cooperative Education Association.

Andrea "Andi" Feld served as a Co-op Coordinator and Professor in the Engineering & Information Technologies Division for 30 years, primarily developing opportunities for students in the Multimedia Information Design programs and serving as lead instructor for the MID program's career preparation course

Andi was co-manager of the College's Career Closet for many years, where she initiated several projects to improve the resources available to students, and she served on numerous other College-wide committees.

She represented Cincinnati State in the Greater Cincinnati Collegiate Connection (GC3) project to develop an Internship Kit for employers.

Michele Geers served as Chair and Professor for the Accounting program in the Business Technologies Division for over 30 years.

She established transfer opportunities for students through articulation agreements with 4-year institutions, expanded the Accounting curriculum via online course options, and helped establish ongoing relationships with employers of Accounting co-op students and graduates.

Michele served on numerous College-wide committees including the Budget Advisory Team, and was co-chair for the College's Completion Plan initiatives for several years.

Rosa-Maria Moreno was Department Chair and Professor for Spanish language courses in the Humanities & Sciences Division for nearly 20 years.

She expanded opportunities for students by developing and leading the International Service Learning course in Guatemala, and by serving as a liasion between the College and organizations like the English Language Learners Foundation, LULAC Cincinnati, and others.

Rosa-Maria also introduced new cultural activities for the College community such as the annual Dios de los Muertos educational program and celebration.

Jeff Vetter was Program Chair and Professor for 35 years for the Computer Network Administration program, first in the Business Technologies Division and then in the Engineering & Information Technologies Division.

He pioneered new courses and new course formats, and developed and sustained College connections with high schools, 4-year institutions, and professional organizations.

Jeff was a tireless contributor to numerous College-wide committees, activities, and events, donating his time and talent to ensure success for students, peers, and the community.