Cincinnati State hosted "All About Deaf Kids' Fair" on Mar. 7
March 9, 2020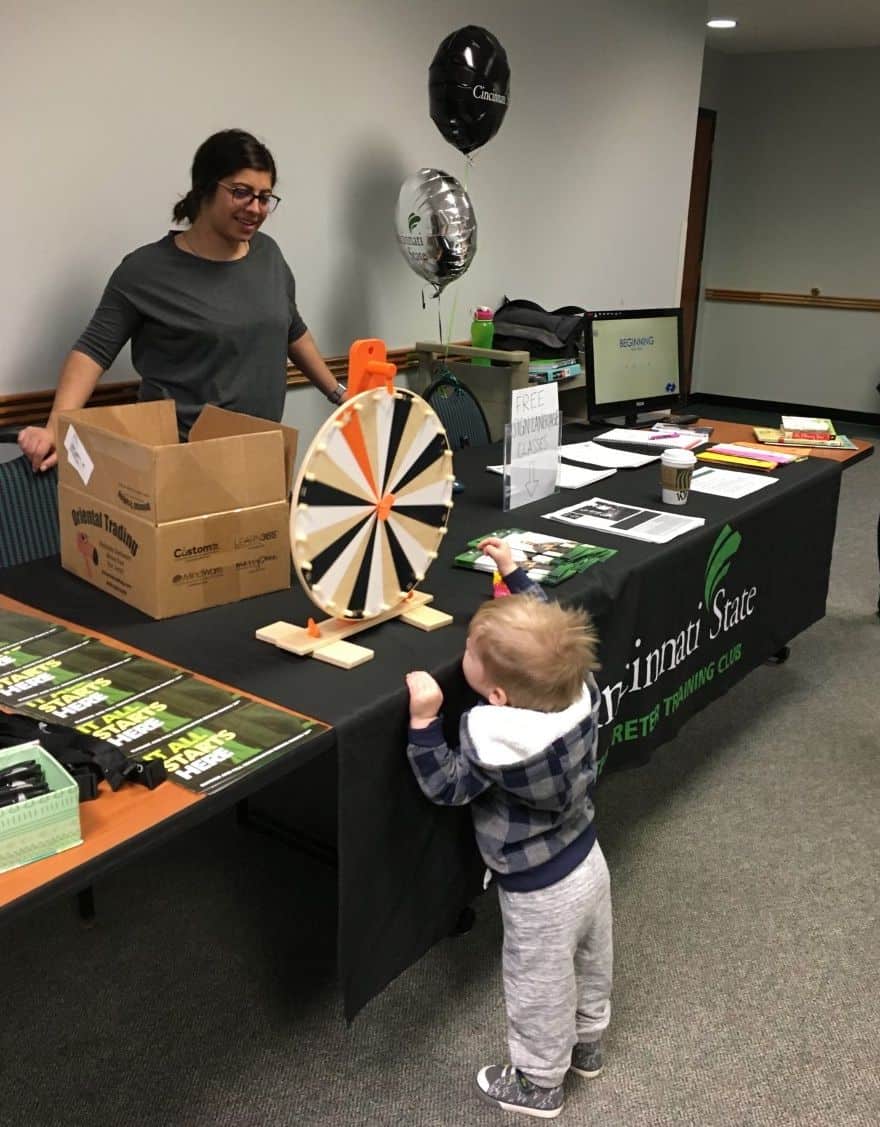 A future student considered new opportunities at the "All About Deaf Kids' Fair" in early March.
Cincinnati State's Interpreter Training Program (ITP) partnered with the Deaf Institute of Cincinnati to host the *All About Deaf Kids' Fair" on Clifton Campus on Mar. 7, 2020.
Over 250 visitors enjoyed games, crafts, storytelling, and other entertainment, and gained information at 30 different booths set up in the Conference Center.
The annual event is for families with Deaf, Hard of Hearing, and hearing family members.
Cincinnati State stepped up to give the event a new home when the previous host campus, Cincinnati Christian University, closed.
ITP Practicum students and mentors served as volunteer interpreters, to facilitate communication for registration, various booths, and storytelling corners.
ITP students also performed two songs in American Sign Language during the event (see photo below).
Cincinnati State Interpreter/Coordinator Kristen Bowen said, "The Fair was a great way to support the community while showcasing our ITP program. We hope to continue working with the Deaf Institute and hosting the Fair in future years."
(Photos provided by Kristen Bowen)