Cincinnati State hosted Naturalization Ceremony for 61 new U.S. citizens
May 23, 2022
Sixty-one individuals from 31 countries took the oath to become U.S. citizens in a naturalization ceremony on Friday, May 20, 2022, in the Conference Center on Clifton Campus.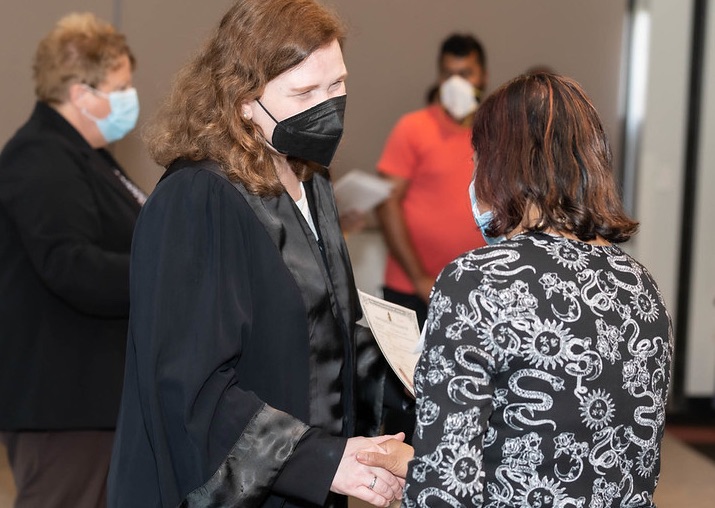 U.S. Magistrate Judge Caroline H. Gentry (right) conducted the ceremony, which was attended by numerous friends and family members of the new citizens.
U.S. Representative Steve Chabot and Cincinnati State President Monica Posey welcomed the new citizens.
"We are proud to host this wonderful ceremony," said Dr. Posey.
"New citizens bring so much to our community and country. This ceremony is also an opportunity to celebrate our commitment to assisting our region's immigrant and refugee population."
WKRC TV (Local 12) reported on the ceremony, which was the first since 2019 at the College. Prior to the pandemic, Cincinnati State hosted a naturalization ceremony each year from 2004 to 2019.
Currently, Cincinnati State is the school of choice for more than 600 international (immigrant and refugee) students from throughout the world.
The College also provides a variety of English as a Second Language learning opportunities for immigrant, refugee, and international students.
(Reporting provided by Richard Curtis; photos provided by Brittany King)