Cincinnati State spirit helped energize "Girls on the Run"
May 13, 2019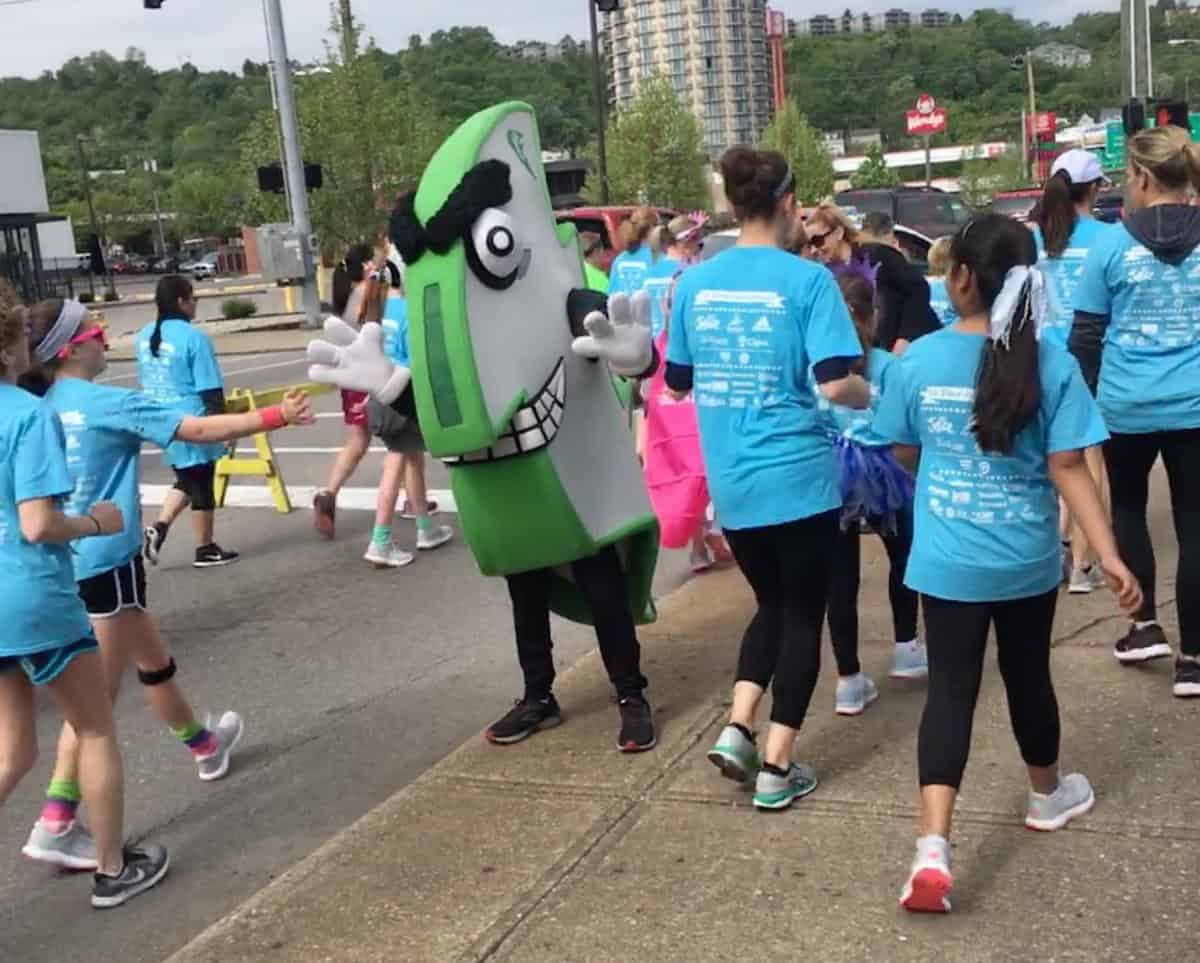 Cincinnati State students, faculty members, and friends (including The Surge mascot) joined the Cheer Zone for "Girls on the Run" on May 11, 2019.
More than 1300 girls ages 8 to 13, and their adult running buddies, participated in the 5K walk/run along the Cincinnati and Northern Kentucky riverfront.
The Cincinnati State Surge mascot ran with some of the girls, and was a popular addition to many photos (above and below).
Faculty members in the Cheer Zone included Meredith Effler, Heather Hatchett, Jessi Loomis, Kathleen Pickens, Barb Ratliff, and Mark Tiemeier.
Students from the Honors Program, Phi Theta Kappa, and Student Government also supported the runners with cheers and high fives.
Girls on the Run is an international non-profit program designed to help adolescent girls develop appreciation for health and fitness, and at the same time build character, self-confidence, and motivation.
The Greater Cincinnati Girls on the Run organization was established in 2005. Their goal is "a world where every girl knows and activates her limitless potential and is free to boldly pursue her dreams."
Cincinnati State employees and students have formed a Cheer Zone for Girls on the Run events every spring and fall for the past several years.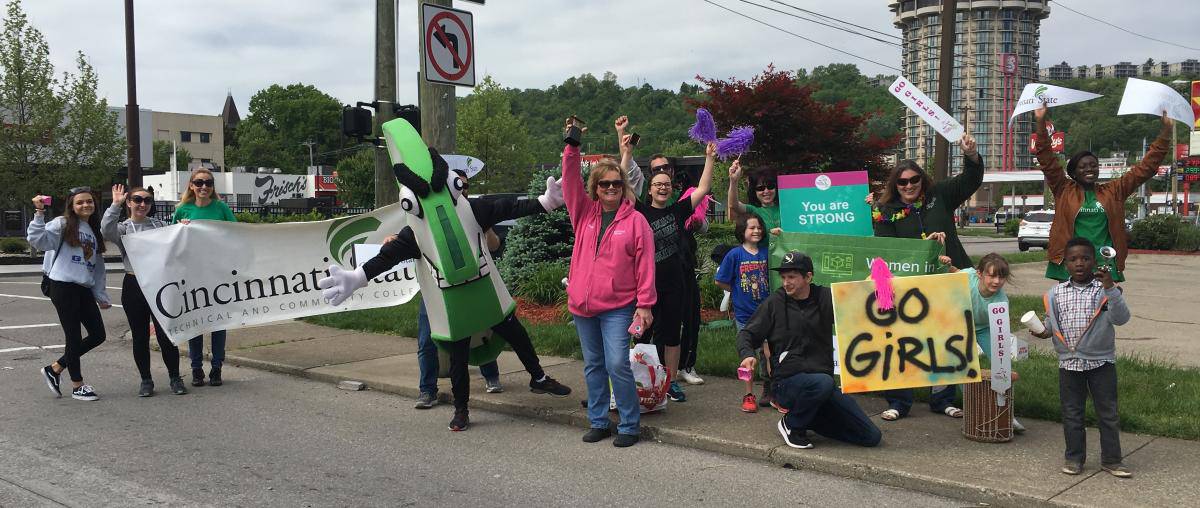 The CState Cheer Zone in action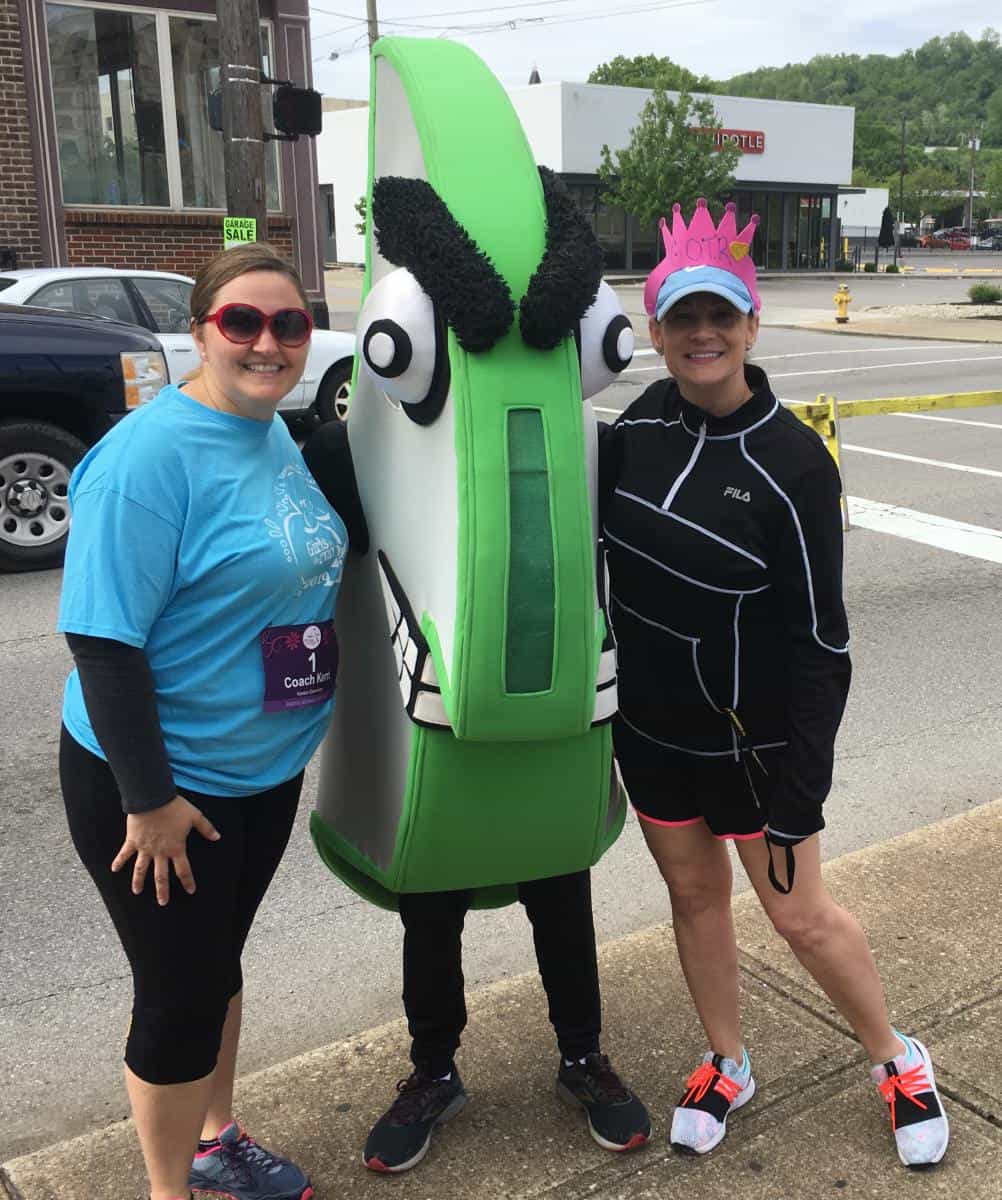 Runners & walkers stopped to pose with The Surge