Cynthia Booth, CEO of COBCO Enterprises, is new Cincinnati State Trustee
November 24, 2021
Ohio Governor Mike DeWine has appointed Cynthia Booth to the Cincinnati State Board of Trustees, for a term beginning Oct. 15, 2021.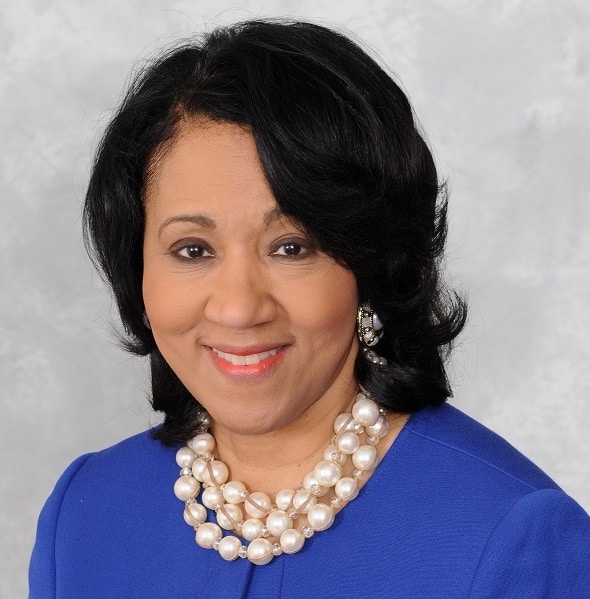 Booth is the president and CEO of COBCO Enterprises, a privately held company she founded that owns and operates McDonald's franchises.
She was named the Ernst & Young Entrepreneur of the Year for the East Central Region in 2020.
"We are delighted to have Cynthia as a fellow trustee," said George Vincent, chair of the Cincinnati State Board of Trustees. "She brings a wealth of experience and a passion for education that will greatly benefit the College."
A native of Cincinnati, Booth earned a bachelor's degree from Denison University. After graduating, she joined US Bank with plans to eventually go to law school. But banking was a good fit. Booth rose from vice president to senior vice president, and then became president of a division for US Bank.
She left the bank in 2000 to launch COBCO Enterprises.
Booth is a strong proponent of education. While working for US Bank, she completed a master's degree in Organizational Leadership at Indiana Wesleyan University, and graduated from the Harvard Business School Executive Education Program on Corporate Strategy.
Booth has hired a number of co-op students and graduates of Cincinnati State, and she said she is impressed with the knowledge, skills, and initiative they bring to the workplace.
"At Harvard, we talked about the correlation of academic and real-world skills," Booth said. "Cincinnati State is doing that for students. It's all the things an employer wants."
Booth serves on the boards of First Financial Bank, the Cincinnati USA Regional Chamber of Commerce, Denison University, and TriHealth.
She is also deeply committed to serving the community, and is the recipient of many community and civic awards. In 2019 and 2020, she served as Co-Chair of the United Way of Greater Cincinnati Community Fundraising campaign.
"We are honored to have Cynthia on the Board of Trustees," said Cincinnati State President Monica Posey. "She is an outstanding leader and an inspiration for students."
(Article by Richard Curtis, Cincinnati State Interim Media/Communications Coordinator)