ENGAGE: Students event brought many enthusiastic visitors to campus
October 10, 2022
More than 300 high school students explored Cincinnati State academic programs and learned about career options during ENGAGE: Students on October 7, 2022.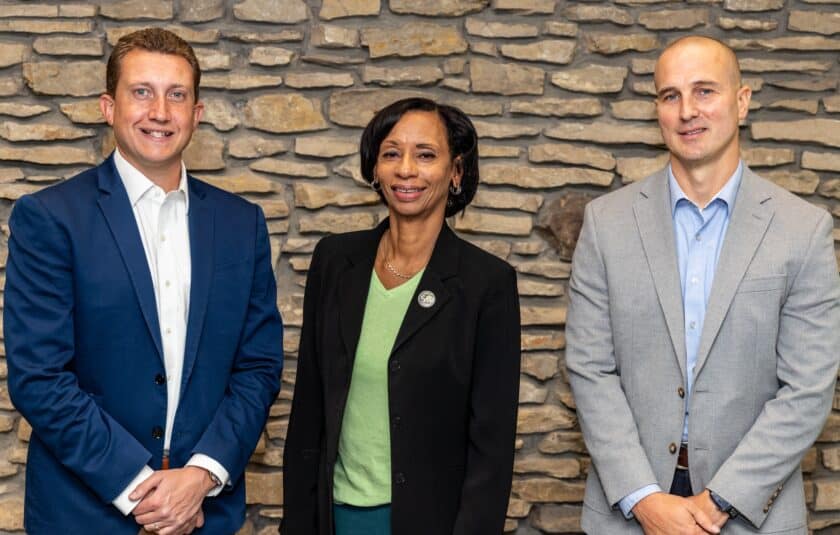 The day started with greetings from President Monica Posey and Vice President Amy Waldbillig. Two representatives from the ENGAGE sponsor organization, GE Aviation– John Sena, Senior Global Security Leader (and Cincinnati State alum), and Eric Ridder, Deputy Chief Information Security Officer– also welcomed the high school students.
Visiting students then toured Clifton Campus, participated in interactive academic sessions, and finished the day browsing at the academic fair in the Conference Center.
Aaron Baker, a current student who served as an ENGAGE Ambassador said, "I really enjoyed leading my tour group and I think I learned as much as they did. At the end, at least half of them said they would see me next year."
Marilyn Meyer, a counselor at Goshen High School, said, "It was evident that a huge amount of planning and preparation went into the day, and all of our students loved it!"
"Our students got valuable information and food for thought from the day– I heard discussions not only about majors and Cincinnati State programs, but also about careers and what college is really like."
"We appreciate the opportunity to attend and can't thank you enough."