Lab upgrade for Audio/Video Production is funded by grant from PNC Charitable Trusts
February 26, 2020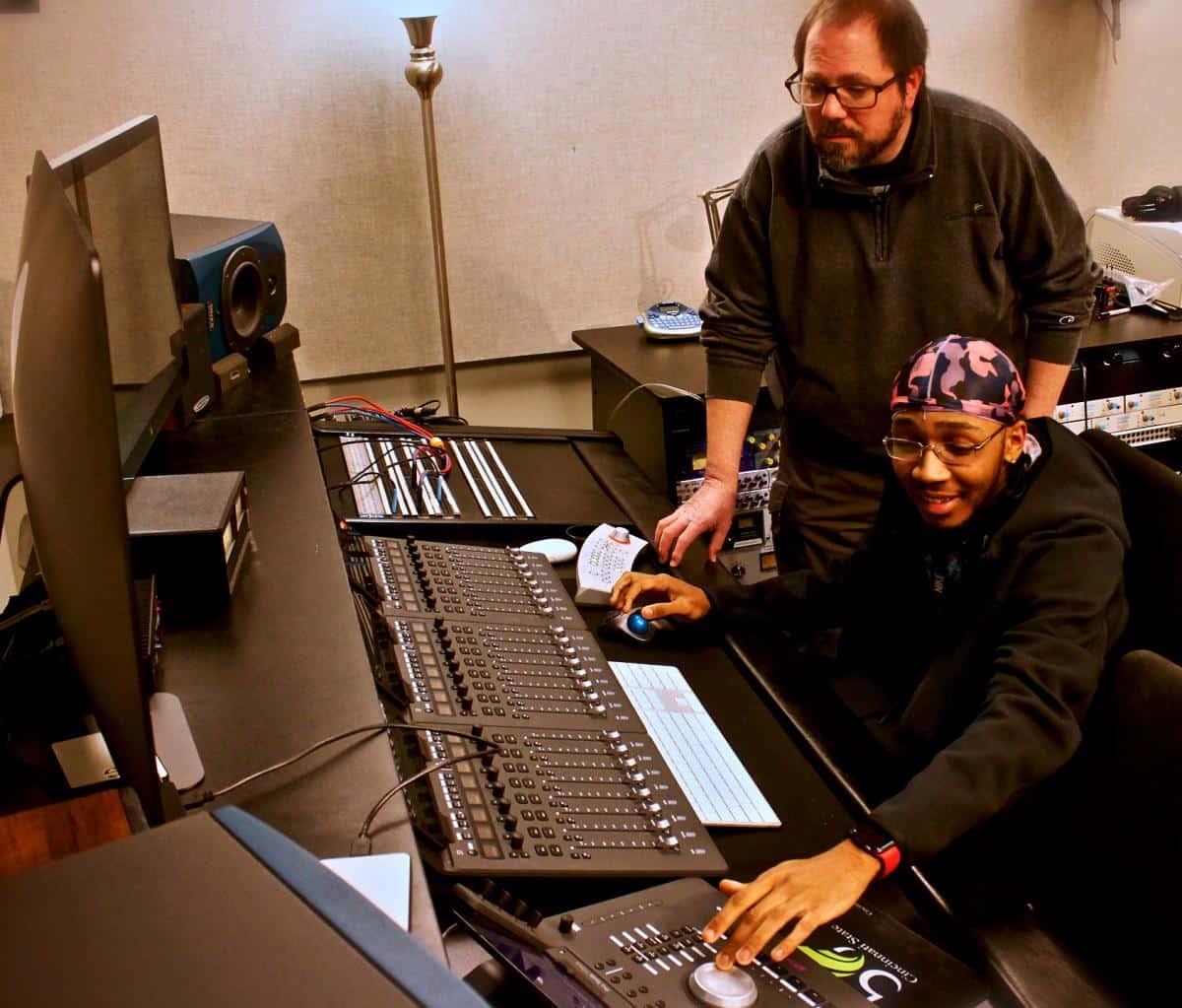 Audio/Video Production Professor Christian Appleby helps student Andre Knott learn to operate the newly-installed sound board. (See additional photos below.)
The Audio/Video Production (AVP) program has an urgently needed new sound board system, thanks to a grant of over $45,000 awarded by PNC Charitable Trusts to the Cincinnati State Foundation.
The new system was installed in the AVP audio control room (a lab on the ATLC 4th floor) during the break between Fall and Spring semesters.
The new system replaces equipment from 2004 that had broken down and was no longer serviced by the manufacturer.
AVP Program Chair Dave Killen said, "Students are really excited to have this new, state-of-the-art workspace."
The AVP program has more than 160 students and all of them learn to use the sound board system as part of their development of professional hands-on skills in four key subject areas: sound, camera and lighting, video editing, and motion graphics.
Students also complete a scriptwriting requirement to build their skills as storytellers.
"To use a baseball analogy, we train our students to come out of college as multi-position players so they can enter the workplace in any number of positions and move on and up from there," Dave said.
AVP graduates find work at television stations, web and multimedia development firms, film production companies, and media production departments in corporations, advertising agencies, and non-profit organizations.
Students are introduced to the concept of audio mixing in introductory classes and get their first hands-on experience in the audio control room in their second or third semester.
 
Additionally, students in video editing and motion graphics classes use the audio studio outside of their audio classes to produce voice-over narrations and create sound effects for video projects.
 
At least once a year, advanced electives are offered in multi-track recording, advanced music mixing, and advanced post-production.
Outside of their AVP classes, students competing in The College Movie Festival and other media competitions use the studio for tasks like dialog replacement and sound mixing.
Dave said the AVP faculty and co-op students also use the recording studio and control room when assisting with a variety of on-campus video projects.
The new sound board system.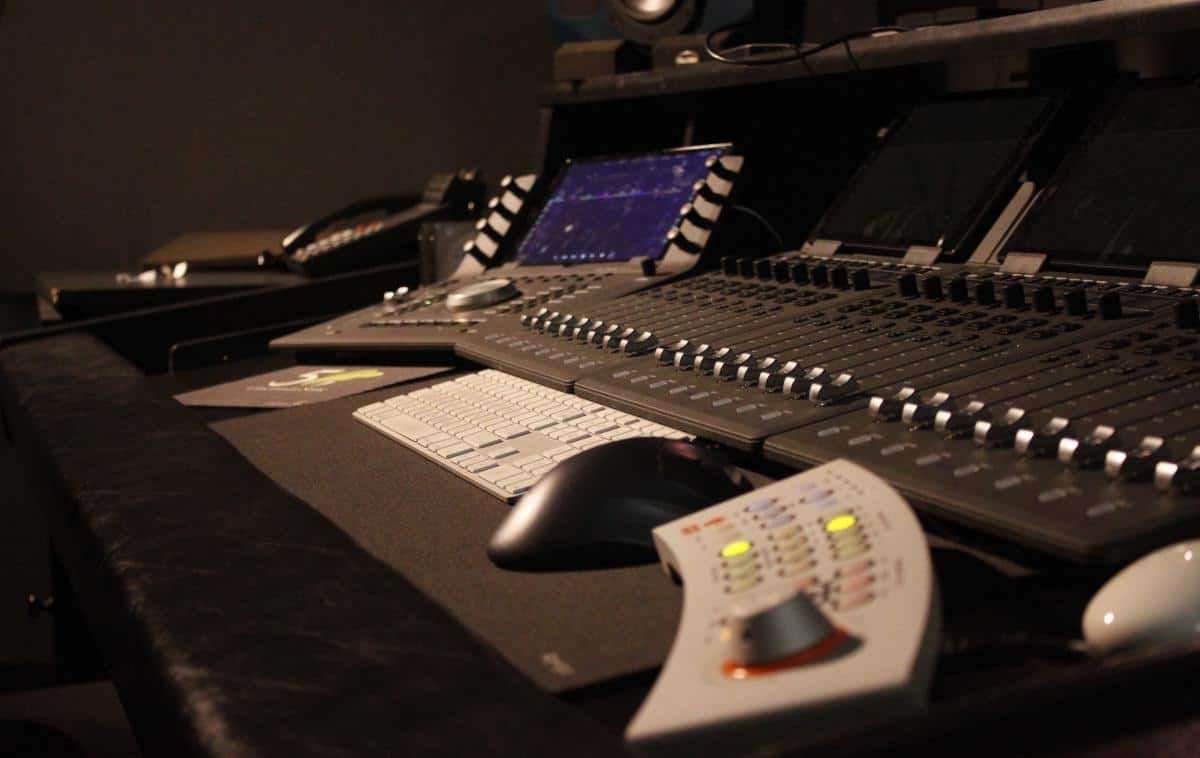 The control surface.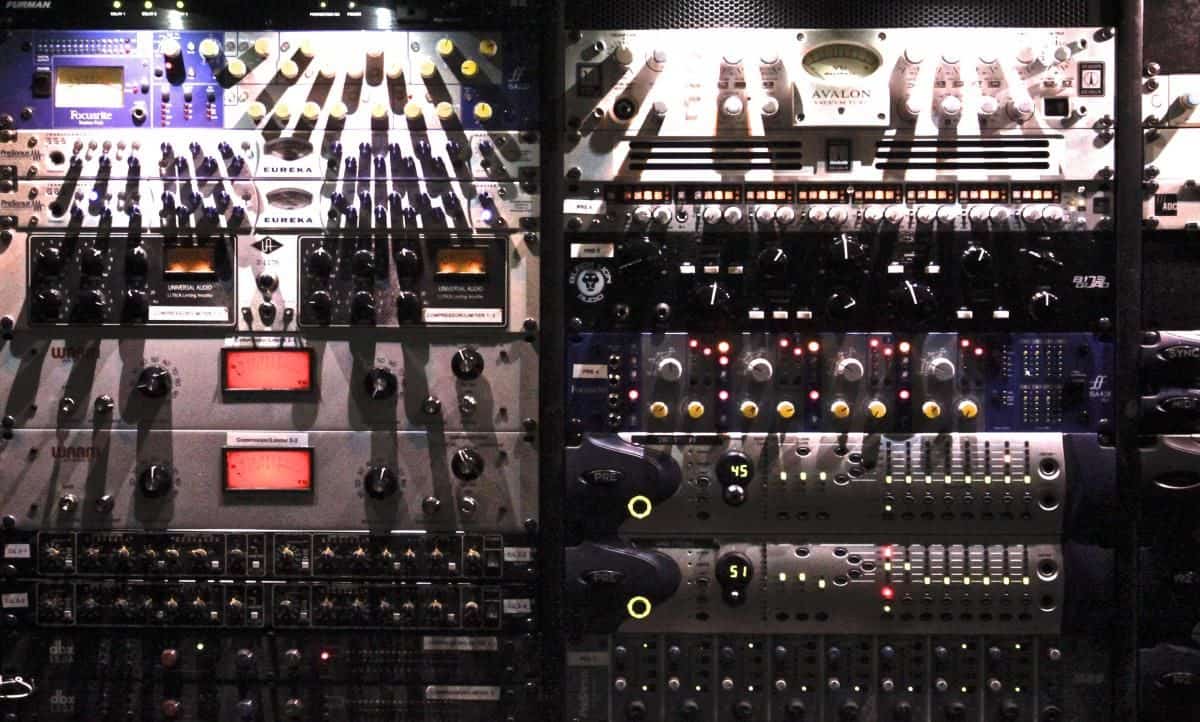 The outboard.
(Article by Richard Curtis, Cincinnati State Interim Media/Communications Coordinator. Photos provided by Dave Killen.)