New student service areas opened with ribbon-cutting ceremony
January 4, 2019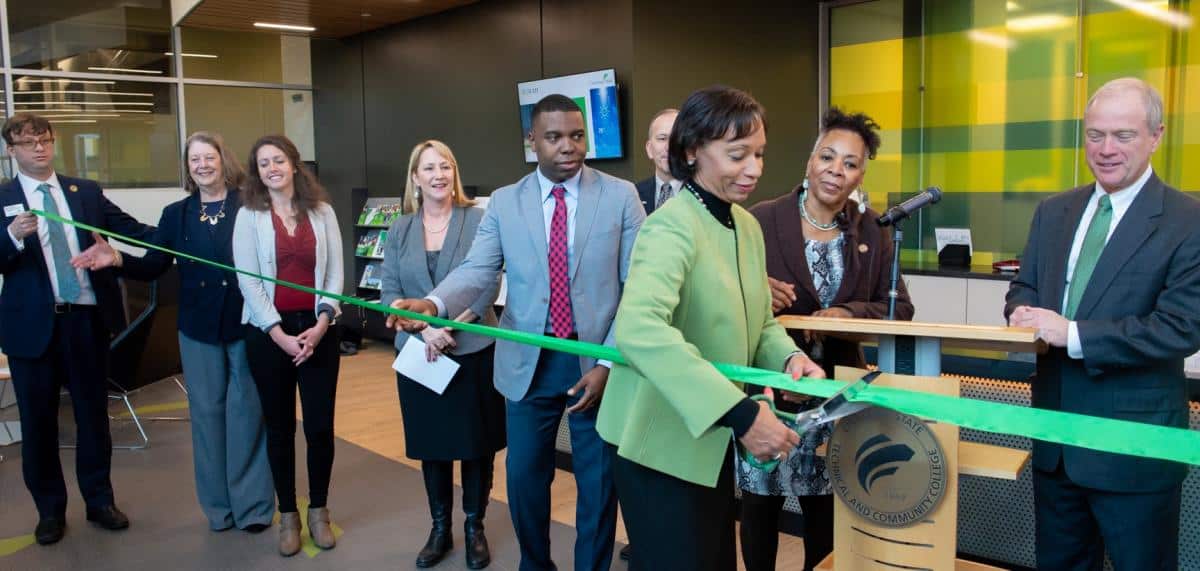 Cincinnati State's President, Dr. Monica Posey, officially opened the new Welcome Center/Office of Admission on the lower level of the ATLC on Dec. 11, 2018.
The College celebrated the opening of new student service offices in the Advanced Technology and Learning Center (ATLC) with a ribbon-cutting ceremony attended by guests, College employees, and media representatives.
In addition to Dr. Posey, speakers included:
College Trustee George Vincent
College Foundation Board Chair Mike Haunert
State Representative Catherine Ingram (House District 32)
Beth Hamad, representing Ohio Secretary of State Jon Husted
Cincinnati City Council Member Jeff Pastor
Nan Cahall (a past College Trustee), representing Senator Rob Portman
College VP of Administration Lawra Baumann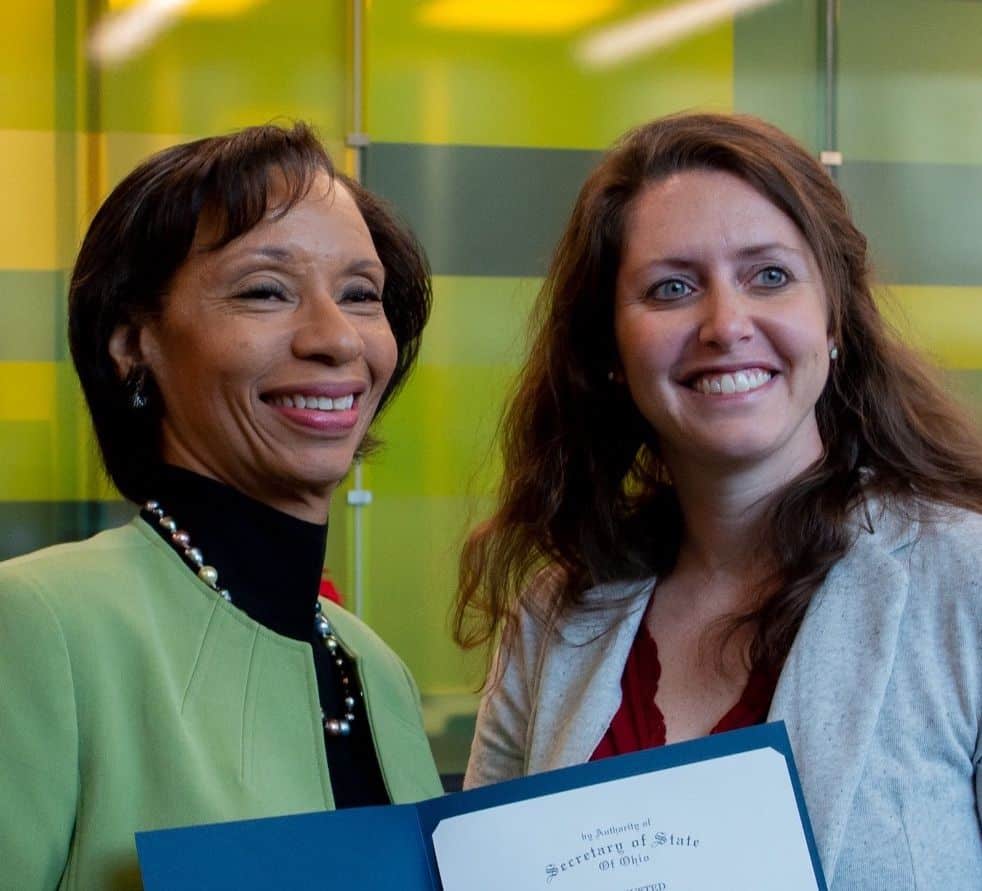 Ms. Hamad presented a Proclamation from Ohio Secretary of State Jon Husted that commended Cincinnati State for the improvements to student services (photo at right).
The College also received a congratulatory commendation from the Ohio House of Representatives. The commendation was sponsored by State Representative Brigid Kelly (House District 31).
After the ceremony, guests toured the new service areas on the first and second floors of the ATLC, including:
Registrar's Office / Financial Aid Office – first floor, near the Overlook Cafe
Transfer Center – second floor, near Bakery Hill
Career Center – second floor, near Bakery Hill (across from the Transfer Center)
Cashier's Office / Parking Services Office – second floor service windows, outside the Student Activities Office
News coverage of the event included stories in the Cincinnati Enquirer and on WCPO-TV.