Ohio's Chancellor of Higher Education visited Clifton Campus
April 8, 2019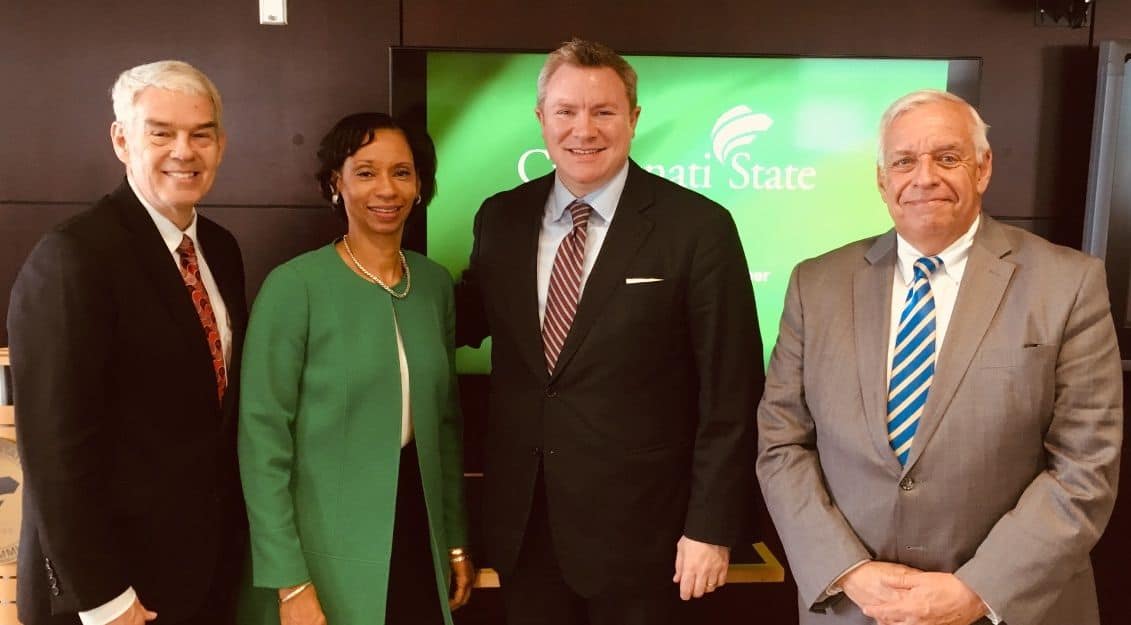 Campus visitors on Apr. 8, 2019, included Randy Gardner, the Chancellor of the Ohio Department of Higher Education (to the left of Dr. Posey), along with Senior Vice Chancellor Mike Duffey and Senior Vice Chancellor Gary Cates.
During the brief visit, Chancellor Gardner met with members of the College Executive Team, toured the new student services areas of the ATLC (Welcome Center, Registrar/Financial Aid, Transfer Center, and Career Center) and spoke to a few faculty and staff members.
Chancellor Gardner was appointed to his position in January 2019. As Chancellor, he oversees the state's public two-year and four-year institutions and Ohio Technical Centers; provides policy guidance to the Governor and the Ohio General Assembly; and carries out state higher education policy.
Prior to his appointment as Chancellor, Gardner served as a member of the Ohio General Assembly, with 13 years of service in the Ohio Senate, and nearly 20 years as a member of the Ohio House of Representatives.
Chancellor Gardner said he hopes to visit Cincinnati State again in the future.