Respiratory Care program receives "distinguished success" award
May 10, 2019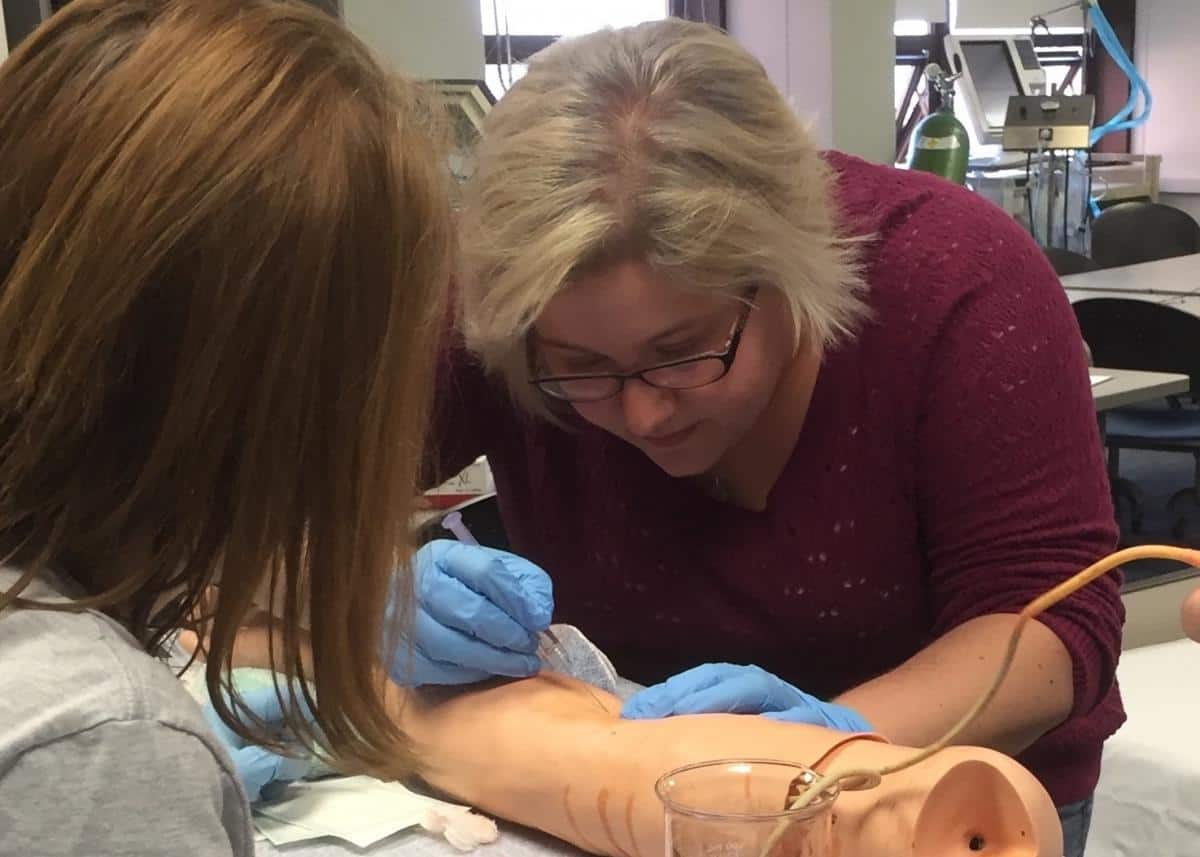 The Cincinnati State Respiratory Care (RC) program, which is part of a consortium with the RC program at the University of Cincinnati's Clermont College campus, was selected to receive the Distinguished RRT Credentialing Success Award.
The award is presented by the Commission on Accreditation for Respiratory Care (CoARC), the accrediting body for Respiratory Care programs.
This is the second consecutive year that the Cincinnati State/Clermont College RC Consortium has been selected for this honor.
Award selection was based on key accreditation metrics including:
reporting on three or more years of outcomes data.
 
documenting student success of 90% or above on RRT (Registered Respiratory Therapist) credentialing exams.
 
meeting or exceeding established CoARC thresholds for credentialing success, retention, and on-time graduation rate.
Health and Public Safety Division Dean Dr. Janelle McCord congratulated RC Program Chair Mike Chaney, Professor Julie Klensch, and the Clermont faculty on the work they have done to achieve the CoARC recognition.