Student Support Services program celebrated with graduates
May 8, 2019
Graduating students & TRiO SSS staff celebrated success.
On May 1, 2019, TRiO Student Support Services (SSS) held a celebration and recognition event for 28 students who completed their Cincinnati State educational goal in Spring semester, or will finish at the end of Summer semester.
Students and their family members joined SSS staff and other College faculty members and administrators to celebrate this milestone. 
The TRiO SSS program provides individualized academic support to eligible students (low-income, first-generation in college, and students with a documented disability) through services that include academic tutoring, mentoring, financial guidance, and other key support needed to achieve academic goals.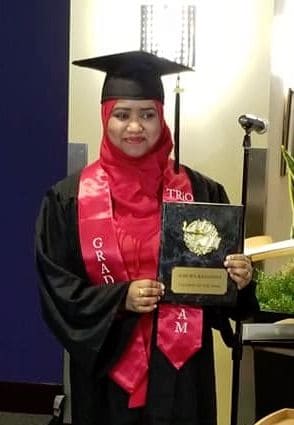 Sorora Ramadam (left) earned an associate's degree in Chemical Technology as well as the Associate of Science degree. She plans to attend the University of Cincinnati to study Pharmacology.
 Sorora showed great perseverance during the time she pursued two degrees. She quickly learned English and she gave birth to her third child during her time as a student. Sorora expressed appreciation to the SSS staff for the support and guidance provided to her while she accomplished her goals.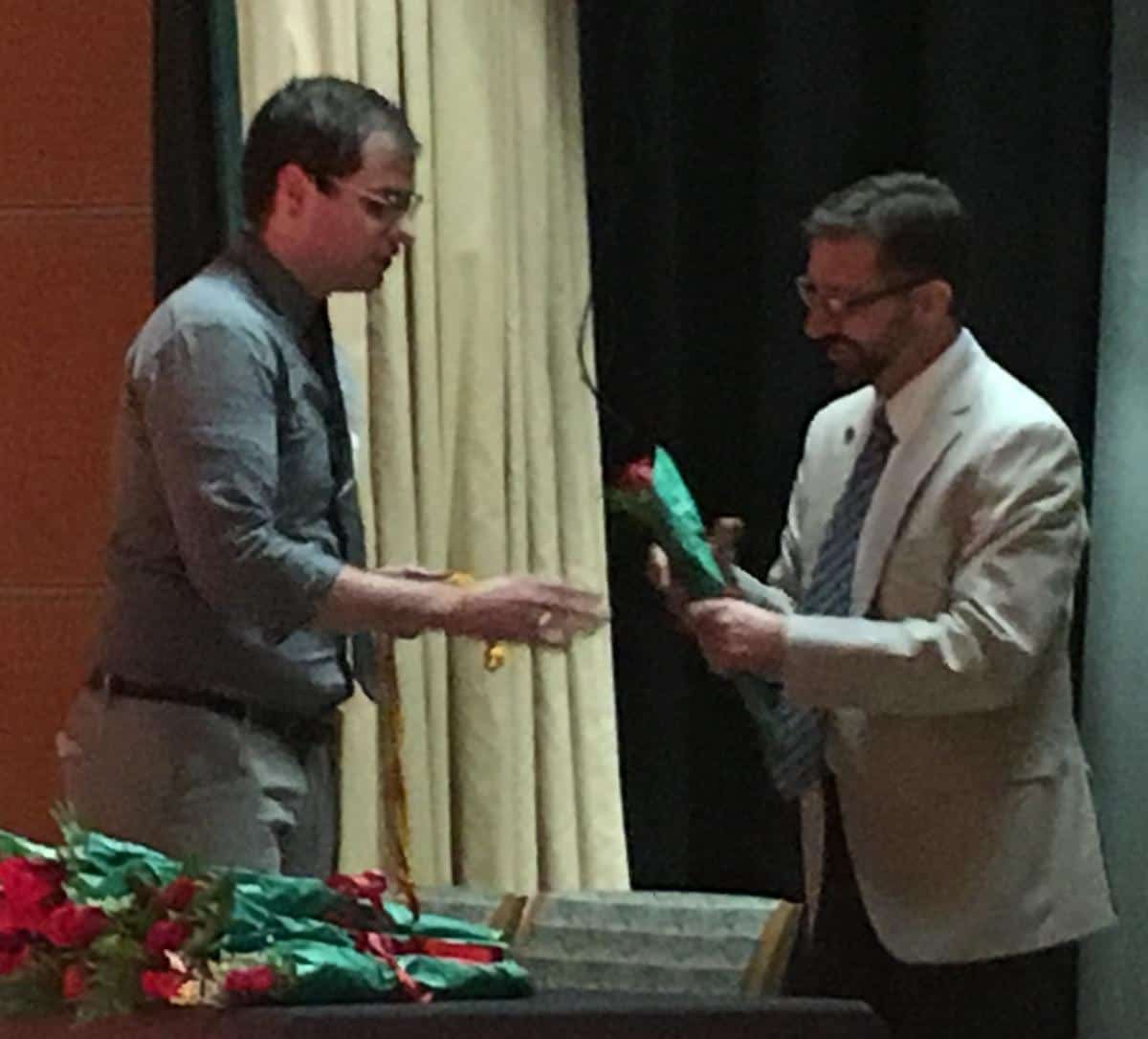 Jeremy Ross (near right, receiving recognition from Provost Robbin Hoopes) completed the Pre-Engineering associate's degree and also earned the Leadership Certificate. At the same time, Jeremy was an active participant in the Honors Program. 
Jeremy plans to attend the University of Cincinnati and enroll in the DAAP (Design, Architecture, Art, and Planning) program. Jeremy said he is eager to launch the next chapter in his educational journey.  
The SSS 2019 graduating class included nine students earning degrees in Business Technologies areas, nine from Humanities & Sciences fields, eight from Center for Innovative Technologies programs, and four from Health & Public Safety programs.
Director of College Access Programs Regina Livers said the Federally-funded SSS program welcomes the opportunity to help other students achieve academic success.
For additional information, visit the TRiO Student Support Services office in Room 131B of the Main Building on Clifton Campus or check the TRiO page of the Cincinnati State website, https://www.cincinnatistate.edu/trio.