Studentity: Creating Your Future through Co-Ops and Experiential Learning
September 7, 2022
College is not only about developing your skillset; it can also be a great place to lay the foundation for building yourself and your future. It is one of the few times in life when you have numerous opportunities to take chances across many fields to find your fit.
Through your courses and co-op, clinical, or internship experiences, Cincinnati State will set you up for success when you're discovering various career directions and shaping your future.
For instance, as an electro-mechanical engineering major, you might build an engine during the spring semester and then work in a local lab in the summer, helping with research on renewable energy.
Hands-on, experiential learning is an essential part of your educational experience at Cincinnati State. It gives you opportunities to try out your career options while you're still in school.
Activate Your Studentity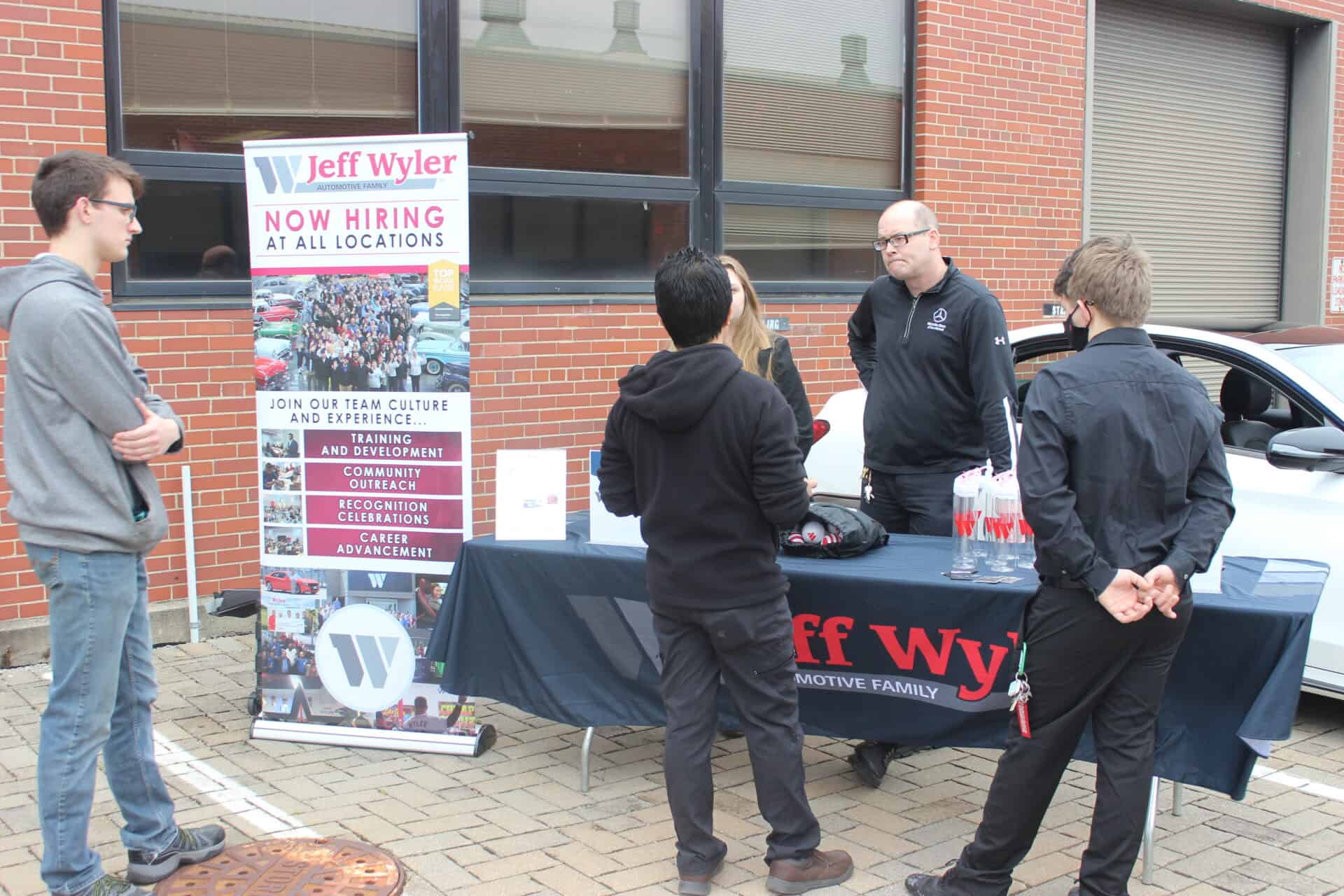 College is about gaining the skills you need to advance your passion into a professional career path.
If you're unsure about your future direction, Cincinnati State's Career Center and your faculty advisors can help you figure out how to combine your interests with in-demand skills, leading to an enjoyable and prosperous career.
Experiential education lets you take your career choice for a test drive as you work on your plans for your future. With help from your faculty coordinator, your co-op, clinical, or internship experiences can help you find the best fit in your chosen field—or maybe explore a different career direction.
Edge Over Others
Co-ops provide so much valuable experience to students that Cincinnati State became the first two-year college to make co-ops mandatory. With dedicated staff and students, it has since developed into one of the largest cooperative learning programs across the country.
Cincinnati State has one of the largest co-op education programs of any two-year college in the nation. Gaining valuable work experience through paid co-op experiences or unpaid clinical or internship experience is a requirement for almost every degree, because this real-world experience increases your chances for success, especially when you're trying to get started in a new career.
With more than fifty years of commitment to experiential education, Cincinnati State's co-op program has developed strong connections to over 500 employers locally and nationwide. Approximately 900 students work on co-op job assignments during each school year .
Companies across the board now seek out the stream of talent coming from Cincinnati State. From P&G and Kroger to Cincinnati Children's Hospital and GE Aviation, companies recognize the quality and look for Cincinnati State students to fill co-op positions as students and become candidates for permanent jobs after graduation.
Cincinnati State's co-op program helps students cement their skills and prove their worth. As a co-op student, you can show employers what you will bring to the table, while also making sure you like the seat.
After successful co-op experiences, you can expect your career to advance rapidly, and your starting salary as a full-time employee may be higher than those who don't have your experience or degree.
You can find out more information on current co-op opportunities for students at https://www.cincinnatistate.edu/cooperative-education-students/ .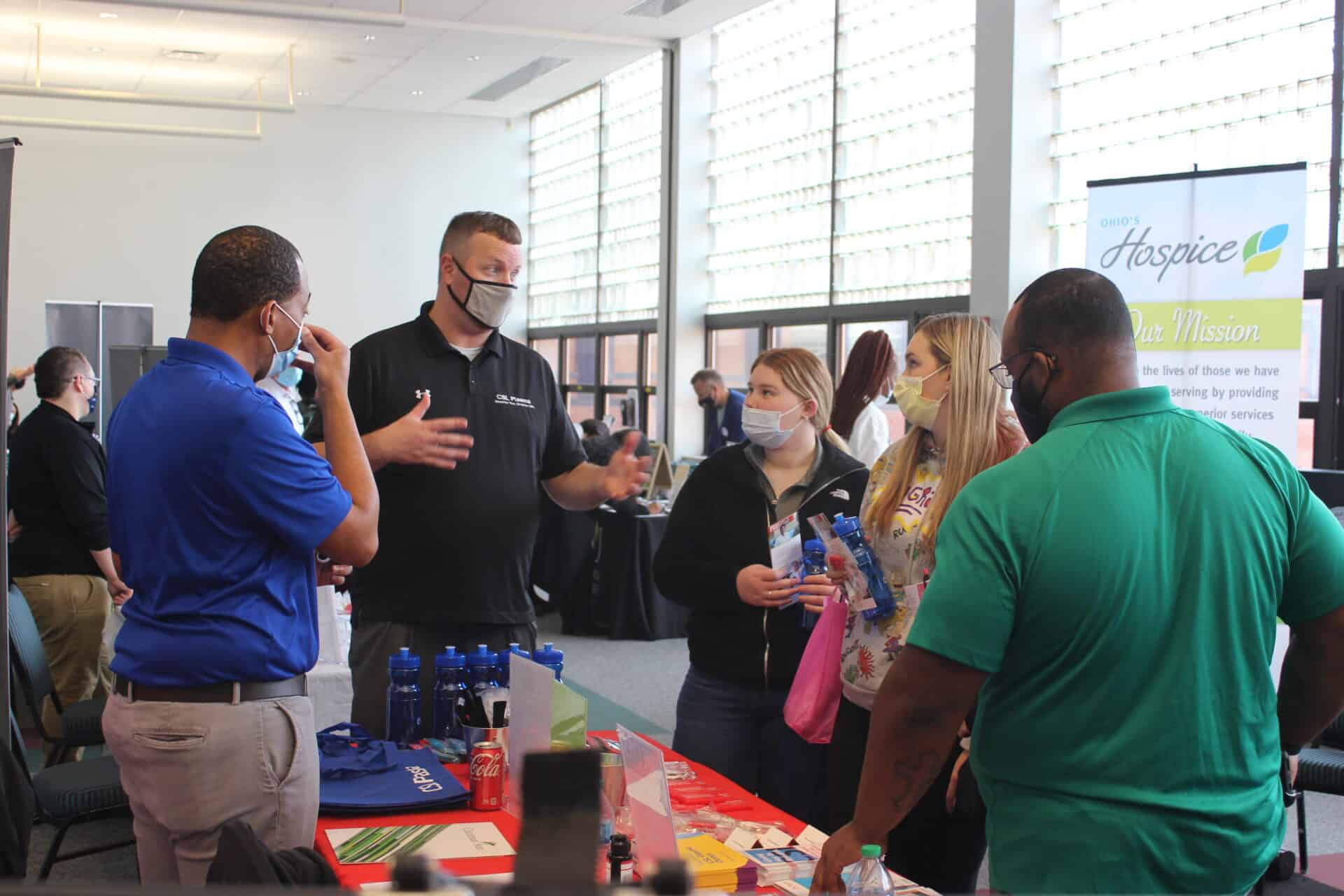 Discover New Paid Programs
Cincinnati State students have other opportunities to explore career interests through several competitive research programs and grants. Your faculty coordinator can help you connect with these programs and find unique ways to explore and expand your career interests.
This year four Cincinnati State students received the Research Experiences for Undergraduates (REU) grant, a highly-competitive program funded by the National Science Foundation. These students worked with researchers on specific projects and received financial stipends as well as travel assistance.
Additionally, Cincinnati State students are involved in the Summer Undergraduate Research Fellowship Program (SURF). SURF students are paired with faculty advisors based on mutual research interests, and the students are paid about $4,000 for the 10-week program. Online applications for the Summer 2023 SURF program will begin the first week of November 2022.
This summer a Cincinnati State SURF student worked on undergraduate research involving the behavioral health of children with Down Syndrome, as part of a team with psychologists at Cincinnati Children's Hospital and students from other colleges.
If you're interested in competitive programs like REU and SURF or similar experiences, it's best to stay in touch with your co-op coordinator throughout the year to check in for new opportunities and options. You can find the coordinator for your area of interest at https://www.cincinnatistate.edu/co-op-coordinators/.
Cincinnati State's co-op program and other experiential education opportunities give you the ability to enter the workforce with the skills, support, and confidence you need to continue creating a prosperous future for yourself, your family, and the community.