Scholarships
Scholarships are financial awards based on academic merit, need, talent or other criteria. Scholarships do not require repayment and are from the college, state, or private sources.
Institutional & Foundation Scholarships
The Cincinnati State Institutional Scholarship Program awards scholarships to new and current students. The amount of the scholarship and the eligibility criteria vary, but may include academic merit or financial need. The online scholarship application opens each year on November 1 and the deadline is February 15.
Students applying after the February 15 date are considered only if scholarship funds are available after first offers of scholarships are completed.
Priority consideration goes to students who applied prior to the deadline.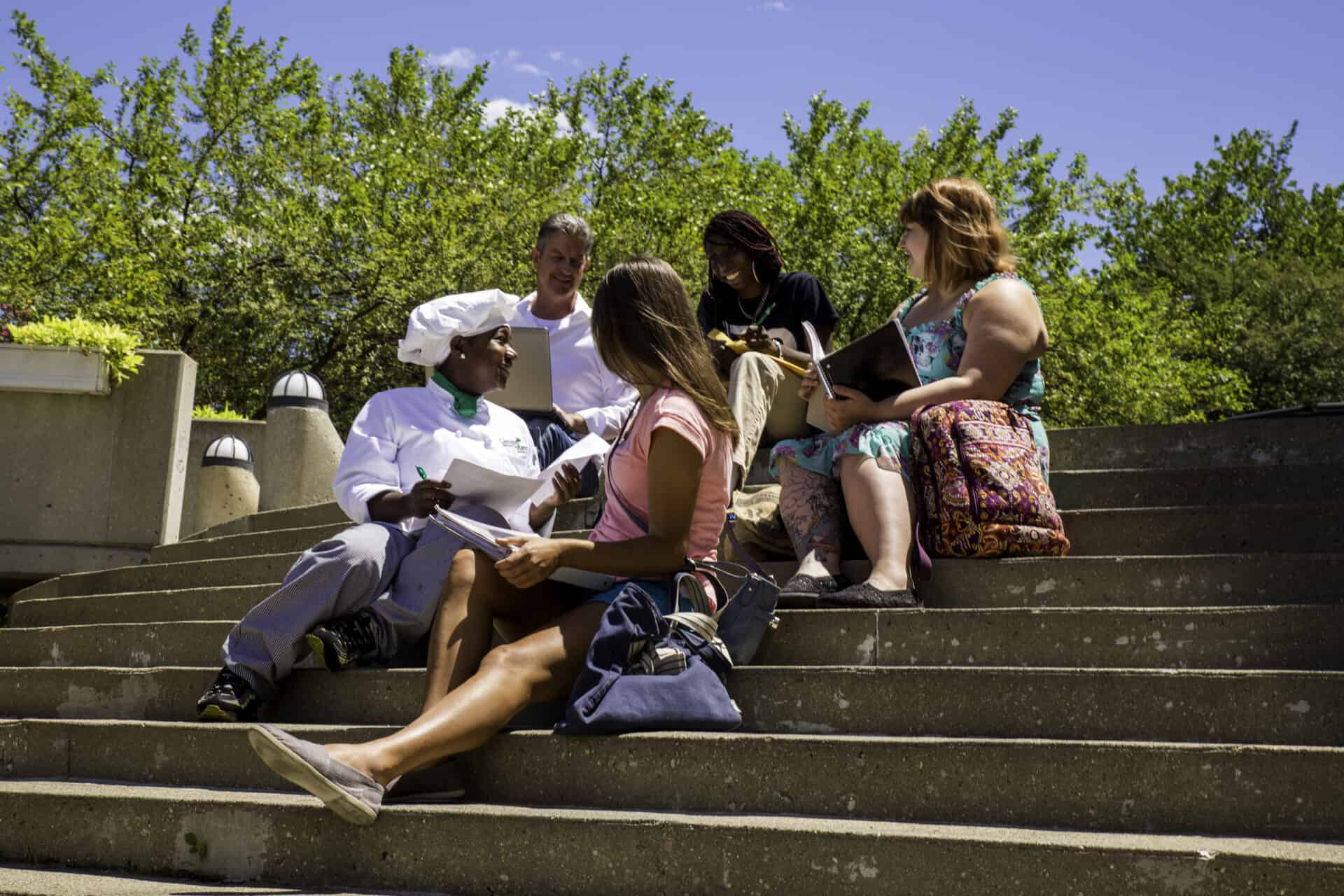 Choose Ohio First scholarships are available starting in the Fall 2023 to first time Cincinnati State students. This application is available now!
Additional Scholarship Opportunities
Interested in joining the Honors Program? Learn more information about the requirements and scholarship opportunities here:
External Scholarship Resources
Students can apply to external (or "outside") scholarship programs, not affiliated with Cincinnati State, to help cover the cost of their education. Outside scholarship programs vary widely in eligibility requirements and award amounts. Many organizations, such as churches and religious organizations, civic and community groups, and fraternities and sororities, provide scholarships to support college education.
In some cases, employers may provide financial assistance to employees or their family members who are pursuing a college education. Check with your supervisor or the Human Resources department in your workplace to learn if educational assistance is available.
You can search for other external scholarship opportunities at these scholarship database websites:
"Getting a scholarship allowed me to take out less financial aid, which will lower my overall student loan debt. I was able to focus more on school and not worry about a large loan waiting for me afterwards."
— Amber R.
Apply for Scholarships Here