Cincinnati State was the focus of "Class in Session" radio show
December 18, 2019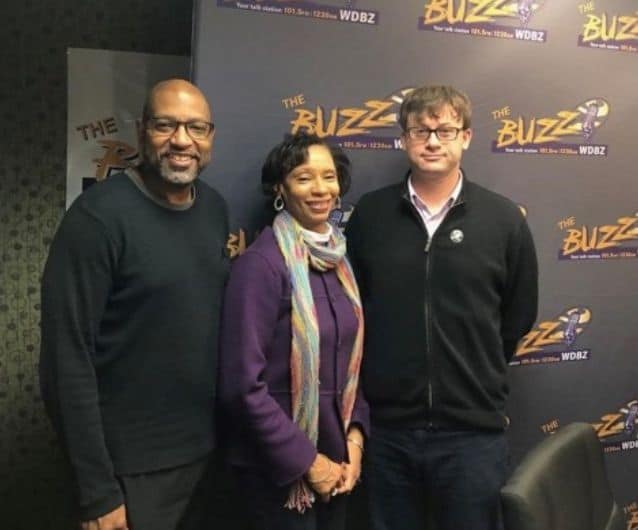 Host Byron P. White welcomed Dr. Monica Posey and Elliott Ruther to the Dec. 14, 2019, broadcast of "Class in Session," a radio talk show dedicated to education and the Cincinnati community.
President Posey and Chief of Advancement Ruther discussed Cincinnati State and the College's impact on the Greater Cincinnati region.
Click to listen to the 50-minute radio show on SoundCloud.
"Class in Session" airs on 101.5 FM/1230 AM "The Buzz" on Saturday mornings, and is sponsored by the Strive Partnership of Cincinnati and Northern Kentucky.
The Strive Partnership is "a collective impact organization comprised of leaders from the education, business, philanthropic, nonprofit, civic and grassroots communities in Cincinnati, who believe in the power of working together to transform systems of education for every child, from cradle to career."