Co-op Coordinator received state Co-op Educator award
June 10, 2019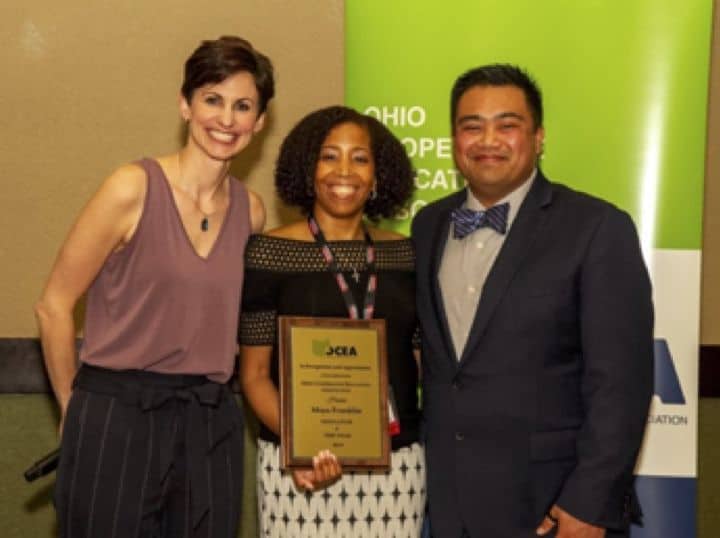 Maya Franklin, Cooperative Education Coordinator in the Business Division, was awarded the Ohio Cooperative Education Association (OCEA) Educator of the Year Award for 2019.
Maya (in center of photo) received the award at the OCEA Spring Conference on May 23, 2019.
Maya has served on the Executive Board of OCEA for the past five years and has chaired the Awards and Scholarship committees.
OCEA is a non-profit professional association for employers and educators involved with cooperative education and internships. Organization activities include research, student scholarships, and professional development opportunities for members.
The Educator of the Year Award is presented to a co-op/internship coordinator, a program director, or a faculty member involved in cooperative education and/or internships.
Business Division Interim Dean Yvonne Baker said, "We're proud that Maya has been recognized for her leadership in cooperative education and pleased that she represents Cincinnati State in the state-wide co-op organization."