College Archives exhibit celebrates 50th anniversary
September 13, 2019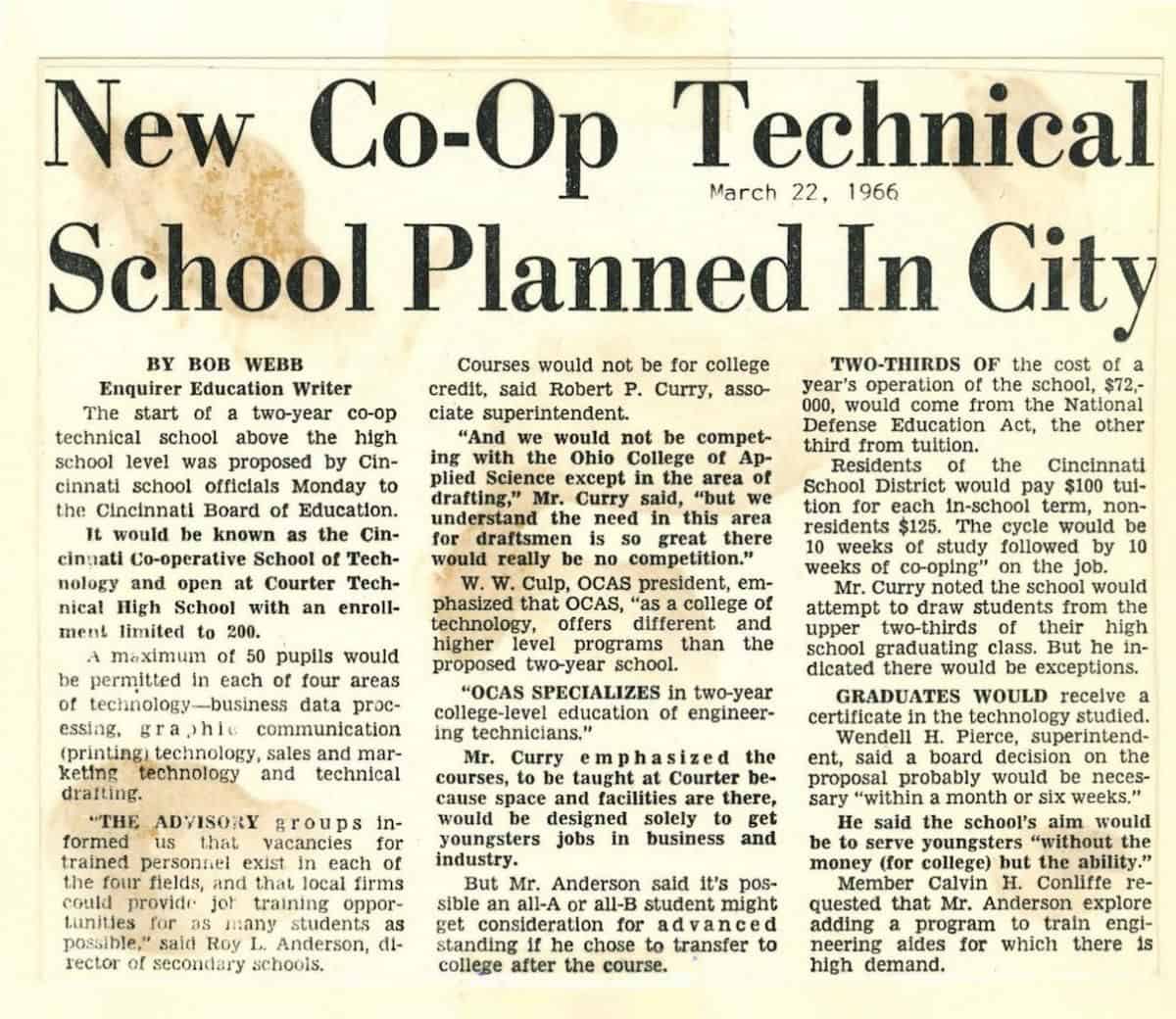 From the College Archives: The Cincinnati Enquirer announced (in March 1966) plans to form a new "co-op technical school" in Cincinnati.
The Cincinnati State College Archives invites visitors to view a new exhibit: Celebrating 50 Years of Cincinnati State in the News, 1969-2019.
To see the display in person visit the Library on Clifton Campus (display case is to the left after you enter the Library) or explore the online exhibit at http://cinstatearchives.com/50years.
Cincinnati State has been in the headlines many times over the years, and the Archives include an extensive collection of newspaper and magazine articles about the College.
This display features a sampling of some of the stories and photos that help celebrate and tell the story of the College over the past 50 years.
There's also a "bonus" exhibit that displays the history of the College's logo.
If you have questions–or materials to donate– contact College Archivist Tracey Stivers at (513) 569-1608 or send email to archives@cincinnatistate.edu.