Faculty member selected for Sonography organization Board of Directors
April 27, 2022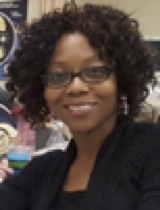 Professor Jackie Turner, a faculty member for Cincinnati State's Diagnostic Medical Sonography program, has been appointed to the Board of Directors of the International Foundation for Sonography Education and Research (IFSER).
IFSER is a non-profit organization that provides education, grants, scholarships, and products to the sonography community.
The organization's mission statement is: "Dedicated to improving access to quality education and information for the global sonographic community."
IFSER President Pamela Brower said, "Jackie's expertise will be an asset to our organization."
Professor Turner has 30 years of experience in the field of sonography. She has served as an accreditation site visitor for CAAHEP (Commission on Accreditation of Allied Health Education Programs) and on various professional organization committees throughout her career.
Jackie said that as an educator and advisor, she "enjoys the privilege of watching new sonographers grow and blossom in the profession."