Graphic Design student wins Judge's Choice Award in ADDY competition
March 8, 2022
Cincinnati State Graphic Design student Lori Yoder won the Judge's Choice Award for student entries in the 2022 Cincinnati American Advertising Awards (ADDYs), continuing Cincinnati State's long history of achievement in this prestigious competition.
Awards were presented to professional and student entries at an event on Mar. 4, 2022.
Lori also received a Silver ADDY award for her entry, a poster (below) promoting the 2028 Olympic Games that will be held in Los Angeles.

The poster was created for Professor Joel Knueven's class GRD 200, "Graphic Design Portfolio Review."

Lori said, "Seeing all of the award winning work at the ADDYs was something special, but to win an award on top of all that was something I'll never forget!"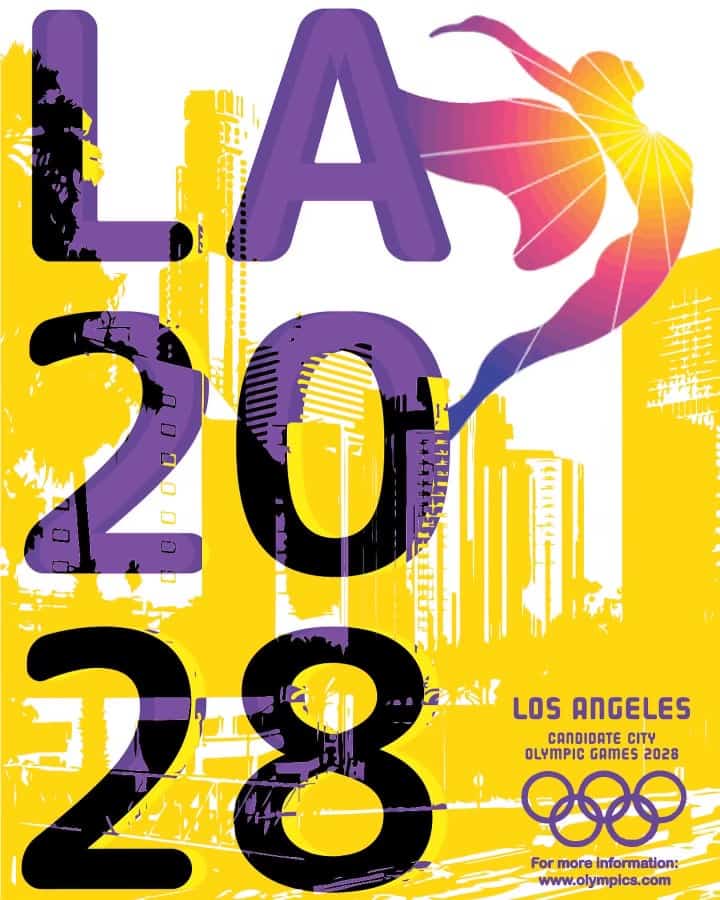 Cincinnati entries were evaluated by a team of four judges from advertising agencies in Texas, Georgia, Tennesee, and Ecuador.
All Gold and Silver award winners from the local student competition will be forwarded to the District level, which includes entries from students in accredited colleges and universities throughout Ohio, Kentucky, and West Virginia.
ADDY winners from 15 District competitions throughout the U.S. will advance to the National ADDY competition, with winners announced in June.

Cincinnati State Graphic Design students have won National Gold ADDY awards three times: Julia Kennedy in 2020, Dallas Ford in 2017 and Alli Bacon-Davis in 2008.
Graphic Design Program Chair Jason Caudill said, "In addition to the opportunity to win awards, the ADDY competition gives our students valuable feedback from advertising and marketing professionals."
Jason added, "The return to an in-person event also meant our students could once again network and share their work directly with local professionals– that's been a challenge during the past two years."