Graphic Design student wins national advertising award
July 1, 2020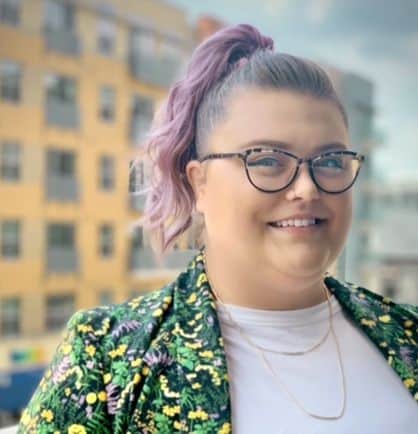 Julia Kennedy, a Spring 2020 graduate of Cincinnati State's Graphic Design program, received the highest-level award, Gold, in the 2020 National Student Awards portion of the American Advertising Awards (ADDYs), conducted by the American Advertising Federation (AAF).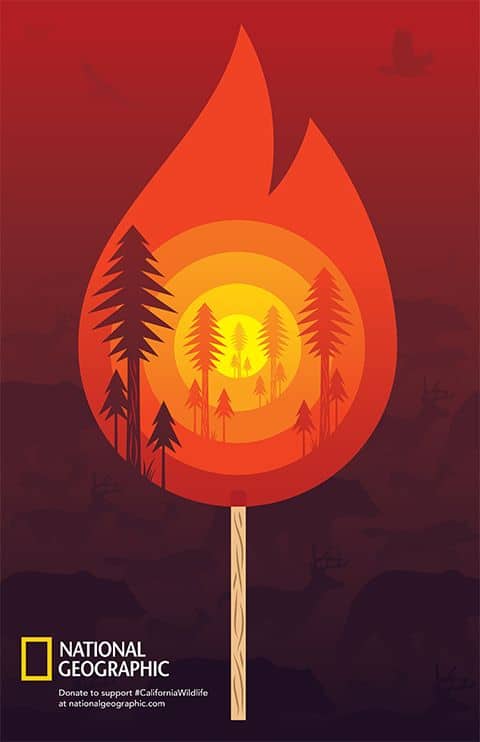 Julia's award-winning poster "California Wildlife" (right) was created as a project for a Graphic Design class.
"I'm truly honored to win a National Gold ADDY, but I'm most excited to share this award with my amazing professors and peers at Cincinnati State," Julia said. "I wouldn't have achieved this position without their guidance and support."
"I'm proud of the progress I've made as a designer during my time in the Graphic Design program, and I'm happy to commemorate it with this award," Julia added.
Julia is currently seeking full-time employment in the graphic design field, and hopes to remain in the Cincinnati area.
Graphic Design Program Chair Jason Caudill said, "We're incredibly proud of Julia, and look forward to seeing the amazing contributions she will no doubt make to the future of design and advertising."
This is the third time a Cincinnati State student has won Gold in the National Student ADDY competition.
Previous CState winners of National Gold Student ADDY awards were Alli Bacon (now Alli Bacon-Davis) in 2008 and Dallas Ford in 2017.
Jason noted, "Cincinnati State was the only two-year, open-enrollment institution that won National Student Gold ADDY recognition this year."
"National ADDY awards represent the 'best of the best' in the advertising and design field," Jason said.
"Over 30,000 professionals and students enter this competition each year, and Julia's poster was one of only 26 student entries that received a Gold ADDY," Jason said.
"We're very proud that Cincinnati State's Graphic Design program continues to demonstrate– as we have for well over a decade– that our students' achievements are deserving of national recognition," Jason said.
At the local level, Cincinnati State students have won numerous Gold and Silver ADDYs in past competitions, as well as multiple "Best of Show" awards.
Julia's poster won a Gold ADDY and "Best of Show" recognition in the Cincinnati Student ADDY competition held in March 2020.
 
Julia also won a Silver ADDY in the District competition, which included submissions from students in colleges and universities throughout Ohio, Kentucky, and West Virginia.
The National ADDY awards were announced in a virtual awards event on June 26, 2020.
ADDY judging at all levels of the competition is done by advertising industry professionals.